Welcome to Episode 42 of HubShots!
Recorded: Thursday 14 July 2016
Click here to join the HubShots WhatsApp group.
Did you know that we had slides in episode 38 and episode 39?
Shot 1: Inbound Thought of the Week
Only 117 days until Inbound 2016: http://inboundcountdown.com
Inbound Training > http://www.inbound.com/inbound16/trainings
Prediction: Ellie Goulding for the main entertainment event: https://en.wikipedia.org/wiki/Ellie_Goulding
Shot 2: HubSpot Feature/Tip of the Week
Using the Competitor Manager: https://app.hubspot.com/competitors/
A quick tip for people who may have forgotten about it
HubSpot has a ton of tools that are easy to forget about. We might look at the Keyword tool in a future episode
Shot 3: Challenge of the Week
HubSpot COS scenario - wanting to have 2 web sites using the Website Add-on
HubSpot COS = HubSpot Website Platform
On average, customers who use the HubSpot Website Platform to power their inbound marketing generate 10-20% more traffic than marketers using another CMS. Find out how.
Shot 4: Opinion of the Week
https://www.marketingweek.com/2016/07/12/mark-ritson-maybe-its-just-me-but-shouldnt-an-expert-in-marketing-be-trained-in-marketing/
Brilliant example of creating buzz - this is an example of using content to drive reaction, and then push to an upsell to his mini-MBA offering
Shot 5: General Tip of the Week
https://medium.com/@pauldughi/no-correlation-between-social-shares-and-people-reading-anything-b592c8d8cfbf
Example of a HubShots promotion where we spent $100. It got 169 post likes - yay, but only 4 link clicks! Goes to show the trap of vanity metrics: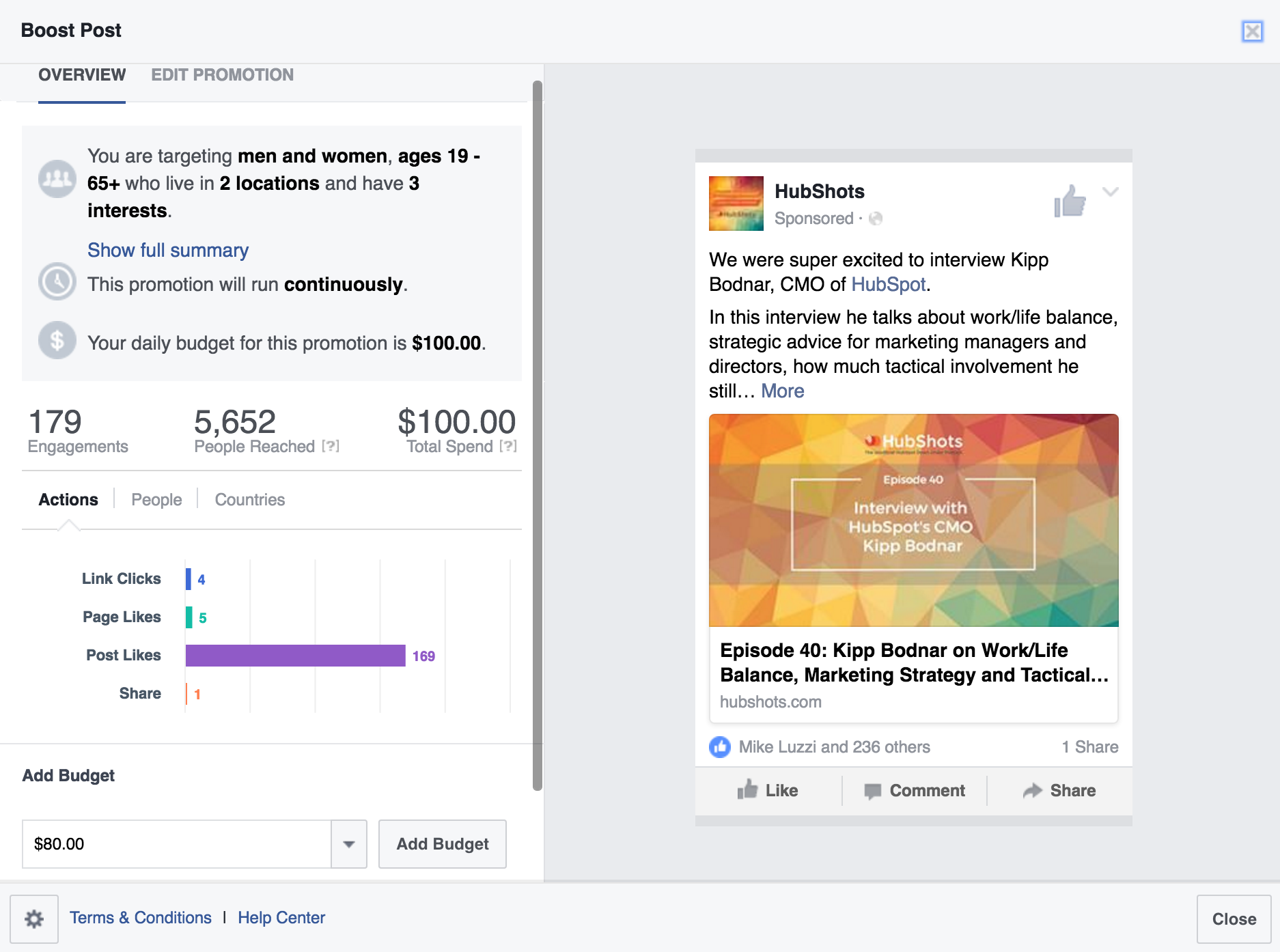 Shot 6: State of Inbound Item of the Week
https://research.hubspot.com/reports/the-future-of-content-marketing
Notice the increase in use of Facebook as a news source: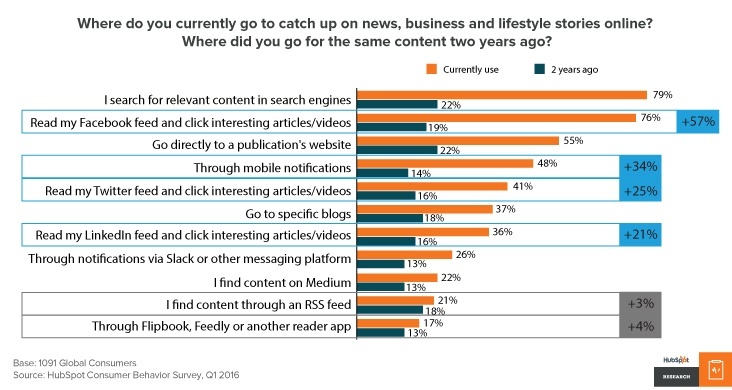 Notice that people consume video thoroughly, but not podcasts: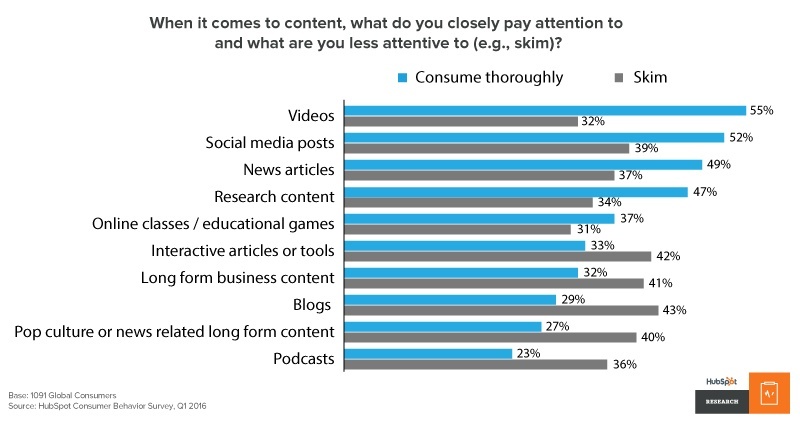 One interesting benefit of podcasts - it's one of the few content sources you can skim and do other things (eg drive, work out, commute in general, walk, have on in the background)
Shot 7: What's Coming in HubSpot Item of the Week
In BETA currently:
One-click to add received email to CRM > Currently you can forward emails from any mail client into the CRM using the address @forward.hubspot.com.
Ability to add Blog Author Bio module we can add to the blog page
Add the ability to have captions on photos in blog
Shot 8: Podcast of the Week
Congrats to the HubCast on their 100th episode! https://www.thesaleslion.com/hubcast-podcast/
Shot 9: App of the Week
Facebook Pages App: https://www.facebook.com/help/463079013702512/
Click here to join the HubShots WhatsApp group.