Download the HubShots Framework PDF
Guide yourself from HubSpot Survival to Continuous Improvement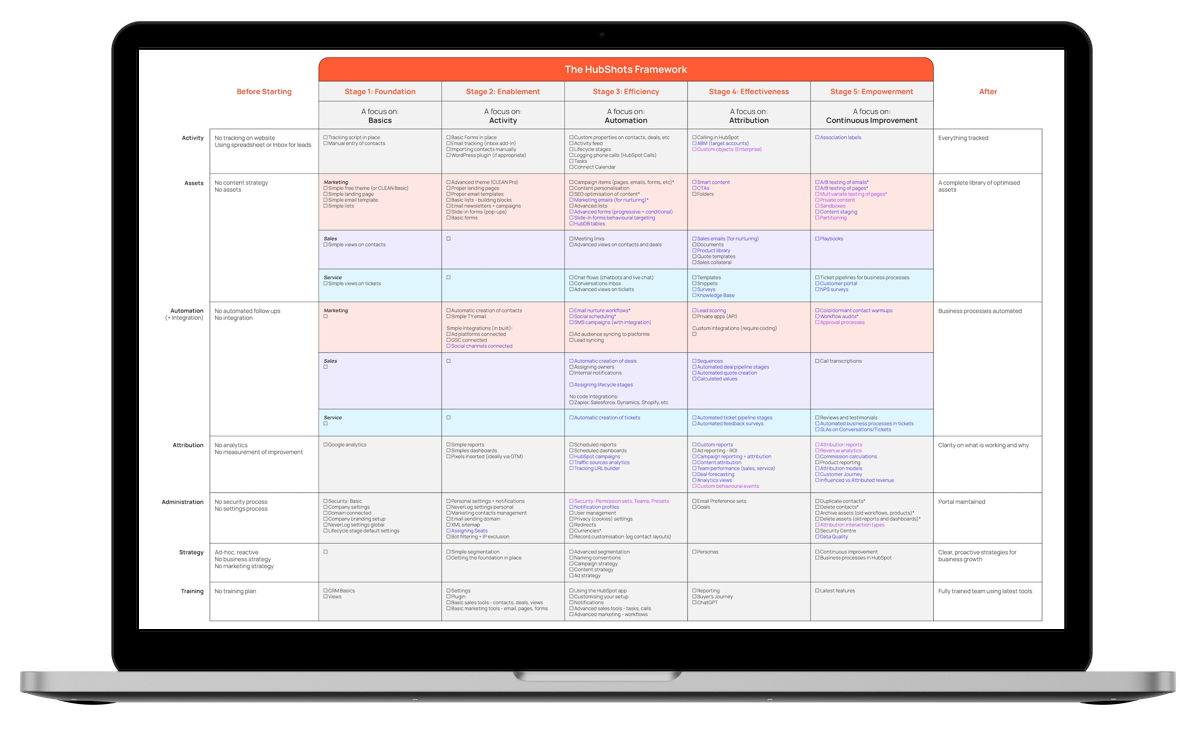 How Does the 5-Stage Plan Work?
There are five stages of HubSpot implementation that need to be put in place so you can get the most out of it.

Stage 1
Foundations
Make sure the basics are in place.

Stage 2
Track Everything
Ensure every page view, email open, ad click, sales interaction, social engagement and support activity is tracked.

Stage 3
Automation
Get all your key marketing, sales and service processes automated, with the right people notified and your contacts nurtured.

Stage 4
Attribution
Be able to confidently identify what is working and why.

Stage 5
Continuous Improvement
You have a clear, proactive strategy for business growth and are empowered to make it happen.
Thanks for creating this podcast, it's awesome, ... I listen to it, and I enjoy it.

Brian Halligan
Co-Founder, HubSpot
Long time listener, first time commenter (I think). Thanks for another great episode.

Dharmesh Shah
Co-Founder & CTO, HubSpot
One of my favourite episodes to date. Great work guys!

Moby Siddique
CEO, RedPandas
Awesome podcast guys! Great to hear your thoughts on INBOUND. Keep crushing it!

Luke Summerfield
Founder, Growth-Driven Design at HubSpot
Shoutout to HubShots for their tireless work in producing quality marketing goodness.

Daniel Weatherhead
Communications Manager, Leonardo BPM