Welcome to Episode 125 of HubShots!
Welcome to HubShots, APAC's number 1 HubSpot focussed podcast, where we discuss HubSpot tips and tricks, new features, and strategies for growing your marketing results.
This episode we look at getting back to basics with personas and targeting, plus some neato HubSpot features such as sending SMS from workflows.
Listen to it here: https://soundcloud.com/hubshots/125-sending-sms-from-hubspot-and-back-to-basics
Or listen on YouTube:
Welcome to HubShots, the podcast for marketing managers who use HubSpot hosted by Ian Jacob from Search & Be Found and Craig Bailey from XEN Systems.
Join our WhatsApp group here: https://hubshots.com/whatsapp/
Join the Facebook group here: https://www.facebook.com/groups/hubshots/
Recorded: Wednesday 13 June 2018 | Published: Monday 25 June 2018
Shot 1: Inbound Thought of the Week
Shout out to Schnubbs
#gotheextra
We have about 80 days to #INBOUND18 > http://inboundcountdown.com/
HubSpot's State of Inbound 2018 report is out:
http://www.stateofinbound.com/
What's harder to do in sales compared to 2 to 3 years ago - from slide 23 of the State of Inbound report: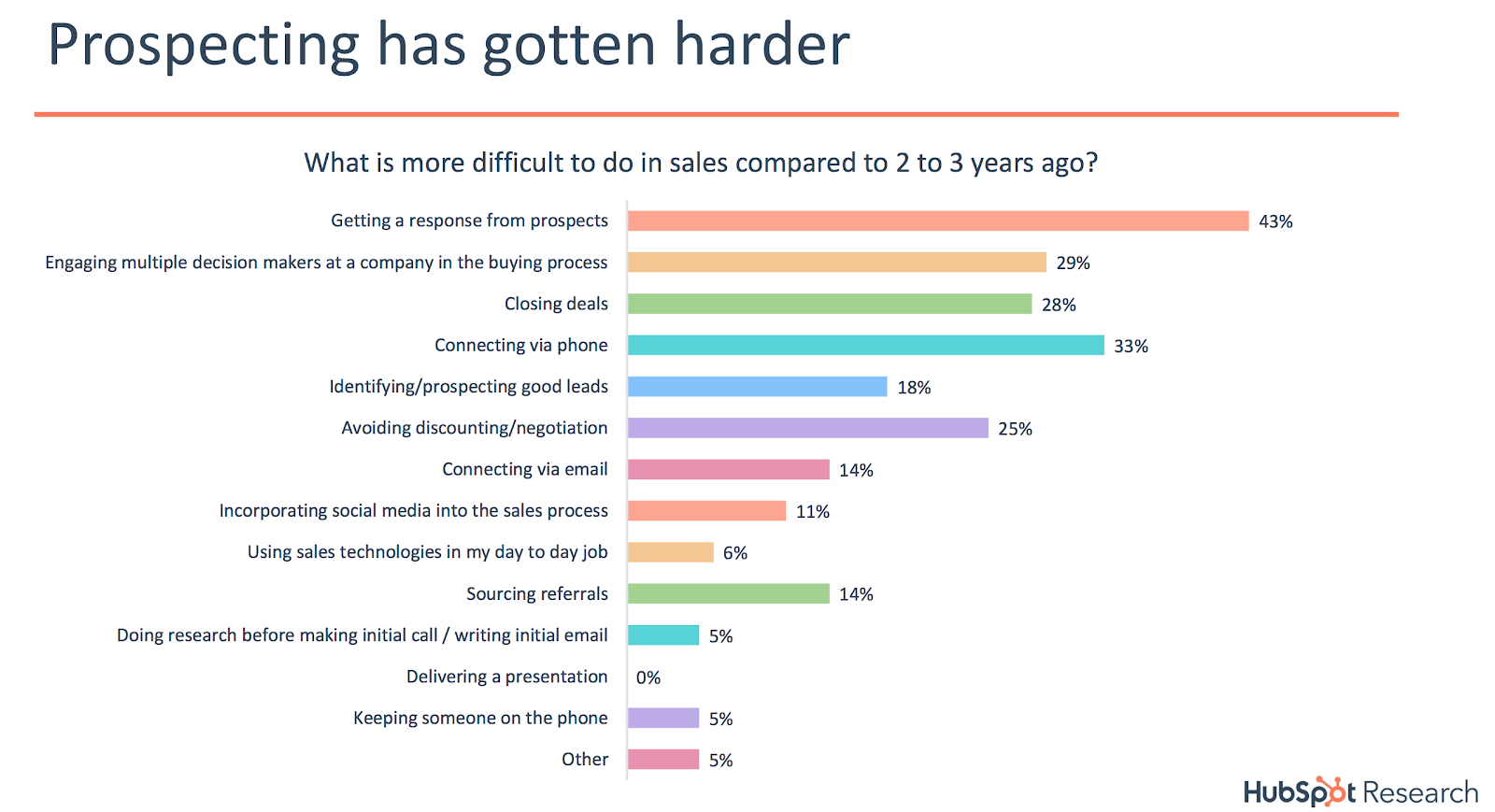 Answer: Everything!
Shot 2: HubSpot Marketing Feature of the Week
Publish videos to Twitter and LinkedIn
We can now post videos to both Twitter and LinkedIn, just as you post videos to Facebook, within HubSpot social publishing tool.
This is important because video is king. 90% of consumers say video helps them make buying decisions in 2018.
https://www.hubspot.com/product-updates/now-live-publish-videos-to-twitter-and-linkedin
Shot 3: HubSpot Gotcha of the Week
Internal SMS notifications in workflows
Limited to 1000 in Marketing Pro and Enterprise.
https://knowledge.hubspot.com/articles/kcs_article/workflows/is-there-a-limit-to-the-number-of-sms-messages-i-can-send-through-workflows
Make sure you have your Phone number in your Profile & Preferences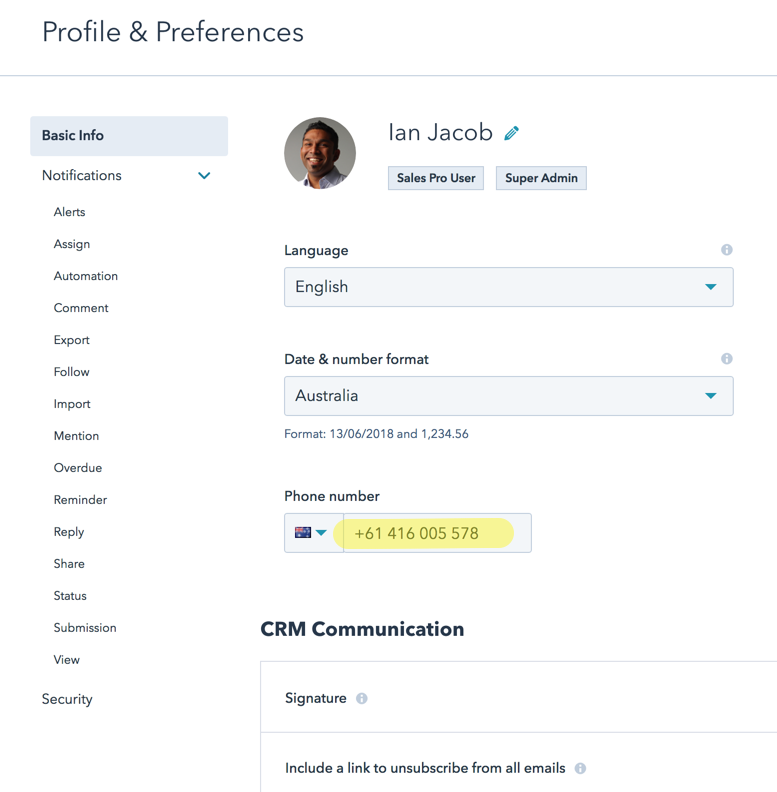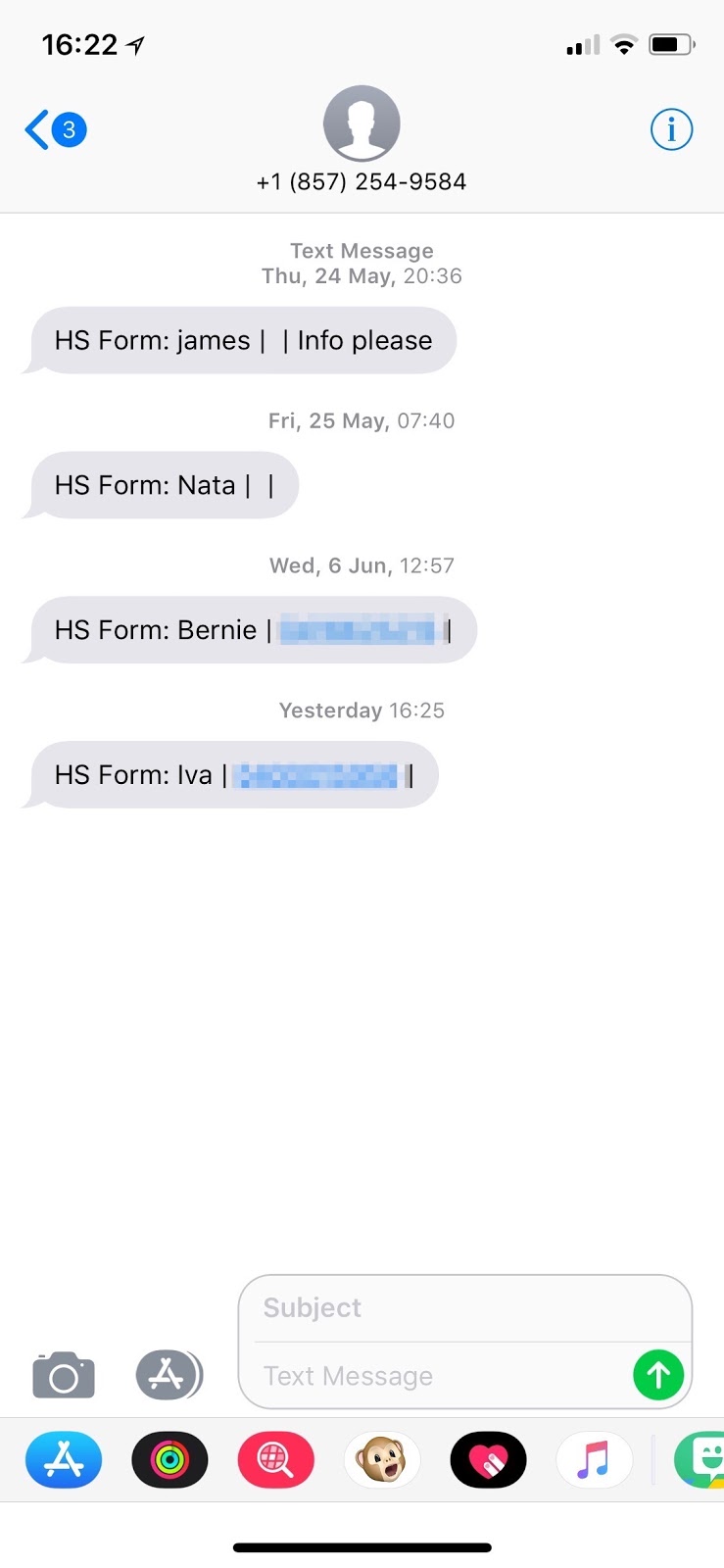 See also Samantha Alford's Inbound SMS product: https://inboundaddons.com/inbound-sms/
Shot 4: Marketing Tip of the Week
Audiences and Targeting
Think about your persona's and develop them. Revisit them every quarter.
https://knowledge.hubspot.com/contacts-user-guide-v2/how-to-create-personas
Learn how to identify the people your marketing and sales teams should be focusing on by watching this video as a start >
https://academy.hubspot.com/lessons/using-buyer-personas-in-sales-enablement
Listen also to episode 120 where we discuss Buyer Profiles and Buyer Personas:
https://hubshots.com/episode-120/
Shot 5: HubSpot Sales Feature of the Week
Meetings
Why we want to highlight this is you give people the least resistance option when trying to buy your services. Ian was able to make a sale as it gave the person he was communicating with options to talk.
Our advice is to start by using the free features!
https://www.hubspot.com/products/sales/schedule-meeting
Shot 6: Opinion of the Week
Religion isn't the opiate of the masses — AI is
https://thenextweb.com/contributors/2018/06/09/religion-isnt-the-opiate-of-the-masses-ai-is/
In 2007, just 33 percent of leisure time was spent on screens; today, that number has increased to 47 percent — over three and a half hours per day.
Shot 7: Guide of the Week
The Wistia Guide to Video Marketing
https://wistia.com/blog/video-marketing-guide
Also checkout Moby's presentation on Video marketing fundamentals:
https://www.redpandas.com.au/ep91
Shot 8: Resource of the Week
YouTube Hub
https://backlinko.com/hub/youtube
Brian Dean's done it again!
Shot 9: Quote of the Week
"If everyone is moving forward together, then success takes care of itself."
Shot 9a: Bonus Quote of the Week
"Maybe the threat of AI isn't robot overlords turning the world into the Matrix, but rather a day when AI has us so effectively hooked on screens that overall human happiness declines."
Sascha Eder (link)
Shot 10: Bonus Links of the Week
https://ahrefs.com/blog/learn-seo/
Please rate and leave us some feedback as this helps us improve and reach more marketers.