Welcome to Episode 135 of HubShots!
Welcome to HubShots, APAC's number 1 HubSpot focussed podcast, where we discuss HubSpot tips and tricks, new features, and strategies for growing your marketing results.
This episode we chat about Inbound 2018, and then start working our way through the first of the new HubSpot product announcements. Plus we start diving into bots in HubSpot.
Listen to the episode here:
https://soundcloud.com/hubshots/135a
Welcome to HubShots, the podcast for marketing managers who use HubSpot hosted by Ian Jacob from Search & Be Found and Craig Bailey from XEN Systems.
Subscribe to our YouTube channel here: https://www.youtube.com/channel/UCD3Uo4X-IxPJLE8ygPDQhNQ
Join the Facebook group here: https://www.facebook.com/groups/hubshots/
Recorded: Thursday 13 September 2018 | Published: Thursday 20 September 2018
Shot 1: Inbound Thought of the Week
Keynote from Beth Comstock
https://www.inbound.com/2018/speakers/beth-comstock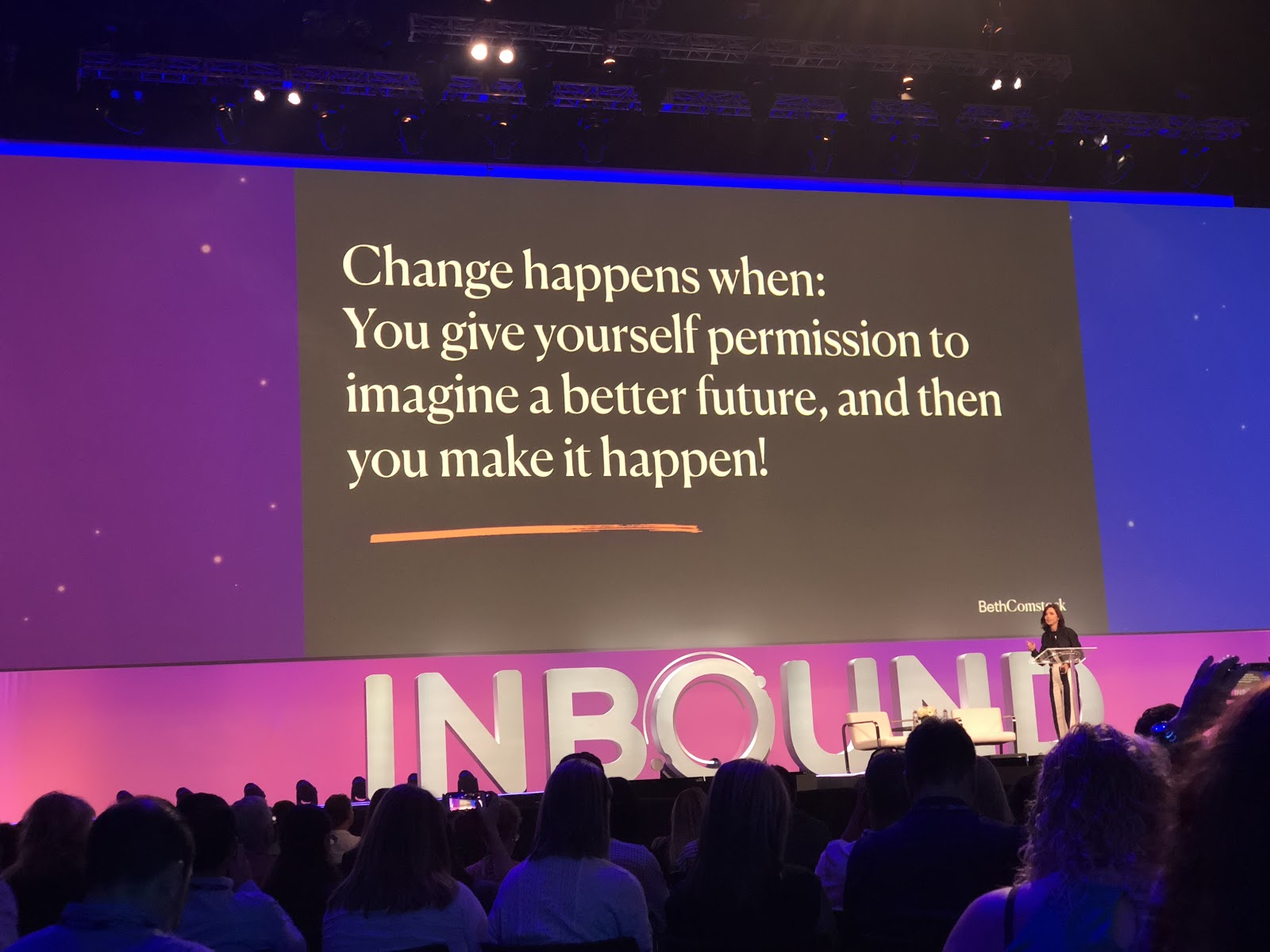 Here is 6 interesting points from her keynote.
The machine mind has caused an imagination gap.
How do we overcome the gap? Give yourself permission.
When getting feedback ask this question: Tell me something I don't want to hear?
Spend less money on more ideas.
You will fail but you will learn.
Take small deliberate steps.
She is about to release a book that sounds interesting:
[youtube https://www.youtube.com/watch?v=0LYNfl2iFvA?rel=0&w=560&h=315]
Shot 2: HubSpot Marketing Feature of the Week
HubSpot Video hosting
https://www.hubspot.com/products/video-hosting
Check out the page promoting HubSpot's new video hosting feature - the video is hosted on YouTube! (we kid you not)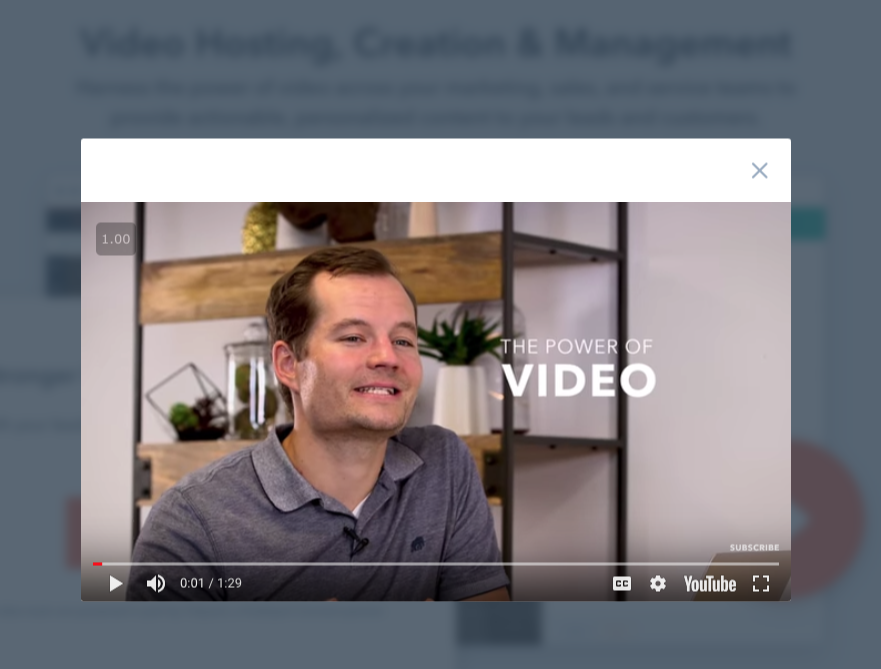 Very simple to enable and use - we've been using it on a new site we're developing.
To view video stats, you need to check the reports for the page(s) a video is embedded on:
https://knowledge.hubspot.com/articles/kcs_article/integrations/use-video-in-hubspot
It will show video views and video retention for a time period.
There's currently no way to view all the stats for all your videos at once...
https://www.vidyard.com/hubspot-video-marketing/
Bonus tip: Collected Forms property mapping.
Hat tip to Paul Rosham from Lionheart Communications for highlighting this one:
https://www.hubspot.com/product-updates/now-live-collected-forms-property-mapping
Also, big shoutout to Paul for his attitude to other HubSpot partners: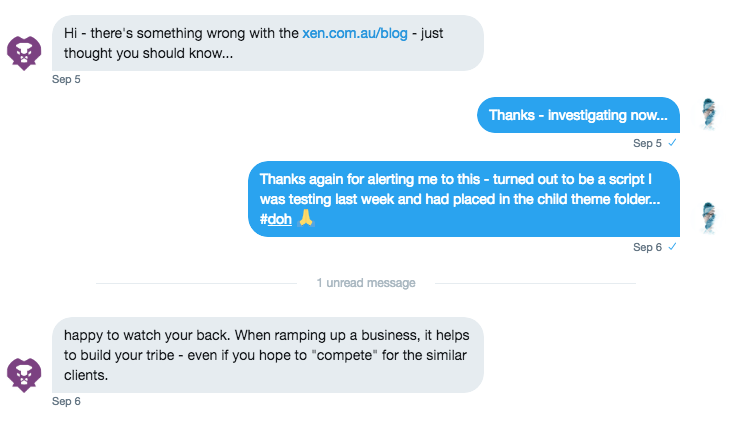 This is exactly the approach and attitude I love in the HubSpot community!
Shot 3: HubSpot Gotcha of the Week
HubSpot bots will crash if using the Blog Subscribe action with contacts who have unsubscribed.
Shot 4: Marketing Tip of the Week
Getting started with bots on your site
https://blog.hubspot.com/customers/how-to-use-a-lead-qualification-bot-to-enhance-sales-and-marketing-alignment
Basically:
Set up a bot
Associate it to a targeted message
The targeting in the targeted message will dictate where the bot shows
When the chat shows it will include the initial message from the targeted message plus the first block from the bot
The bot sequence can handoff to a user at the end of its sequence
Shot 5: HubSpot Sales Feature of the Week
Using HubSpot video in sales emails.
Send video voicemails to stand out, or use video to record your screen during sales calls and to make education easier. Then send those videos to prospects as a handy follow-up they can reference.
Wondering if a your video was watched? The contact record shows who clicked it and when.
Shot 6: Opinion of the Week
Justin Theng on Blockchain As Marketing (BAM!):
https://blog.justintheng.com/the-coming-of-decentralised-search-and-consumer-data
Decentralise all the things!
Shot 7: Retirement of the Week
Databox switched their HubSpot analytics API choice, and this removed some functionality for HubSpot Free and Starter users.
(sad face)
The new HubSpot Analytics API blocks access for Free and Starter portals.
Shot 8: Resource(s) of the Week
Chrome extension: Copying modules between templates
Copy drag-and-drop modules and groups between templates in the new HubSpot Design Tools
Chrome extension: Facebook Pixel Helper
The Facebook Pixel Helper is a troubleshooting tool that helps you validate your pixel implementation.
https://chrome.google.com/webstore/detail/facebook-pixel-helper/fdgfkebogiimcoedlicjlajpkdmockpc?hl=en
Redirecting a Meeting Request submission to a Thank You page
Shoutout to Michael Carniato from Digital Sanctum:
https://www.digitalsanctum.com.au/
He has a script that will detect if someone fills out a meeting request form on your site and will redirect them to a thank you page.
It's a simple script, which he'll be happy to send to you - contact him directly from his site.
Shot 9: Quote of the Week
"If failure isn't an option then neither is success."
~ Beth Comstock
Shot 10: Bonus Links of the Week
Facebook News Feed Eradicator:
https://chrome.google.com/webstore/detail/news-feed-eradicator-for/fjcldmjmjhkklehbacihaiopjklihlgg/related?hl=en
Super useful tool:
Thanks Justin! #gojima
Please rate and leave us some feedback as this helps us improve and reach more marketers.