Welcome to Episode 151 of HubShots!
Welcome to HubShots, APAC's number 1 HubSpot focussed podcast, where we discuss HubSpot tips and tricks, new features, and strategies for growing your marketing results.
This episode we look at the decisions we make as marketers - should we be mindful of where we are advertising? Plus, some marketing stats malarky.
Listen to the show here: https://soundcloud.com/hubshots/151-would-you-advertise-on-cigarette-packs
Welcome to HubShots, the podcast for marketing managers who use HubSpot hosted by Ian Jacob from Search & Be Found and Craig Bailey from XEN Systems.
Subscribe to our YouTube channel here: https://www.youtube.com/channel/UCD3Uo4X-IxPJLE8ygPDQhNQ
Join the Facebook group here: https://www.facebook.com/groups/hubshots/
Follow us on Twitter here: https://twitter.com/hubshots
Follow us on Instagram here: https://www.instagram.com/hubshotspodcast/
Recorded: 28 February 2019 | Published: Friday 15 March 2019
Shot 1: Inbound Thought of the Week
This episode we're going to be chatting about marketing choices…
But first a quick reminder for our Sydney listeners that the next Sydney HubSpot User Group is on on the 20th March:
https://sydney.hubspotusergroups.com/
Make sure you register - we have 137 people registered already, we'll be capping it in the next week or so.
For other cities - check out the full list of HubSpot User Groups:
https://academy.hubspot.com/hubspot-user-groups/find-a-hug
Shot 2: HubSpot Marketing Feature of the Week
Workflow history updates:
https://www.hubspot.com/product-updates/now-live-two-updates-to-workflow-history-for-clear-visibility-into-your-workflow-actions
New Action types filtering in most workflows (everything except Contact workflows at the moment):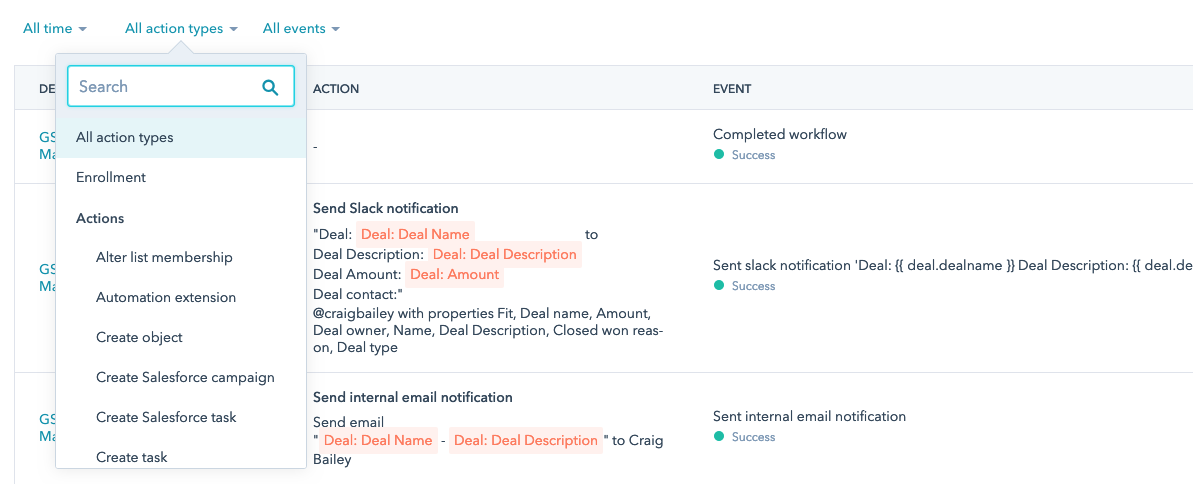 Filter down to specific actions eg Slack notifications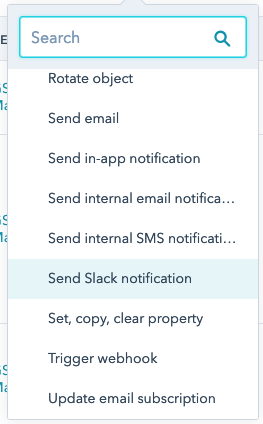 Disabling an A/B page test
When testing A/B versions of landing pages - make sure you let your team (clients, testers) know that you are running the test - otherwise people can get confused when they are providing feedback.
How to disable one of the variations?
If the client decides they have a preferred version, simply select it as the Winner.
Shot 3: HubSpot Sales Feature of the Week
LinkedIn Ads now available in HubSpot (again)
https://www.hubspot.com/product-updates/linkedin-ads-in-the-ads-tool
Key benefit - it will sync through any LinkedIn lead form ads
Audience size requirements
Each ad network requires that audiences are of a certain size in order to serve ads to that audience.
LinkedIn Ads audiences must contain at least 300 members.
Facebook Ads audiences must contain at least 20 users.
Google Ads audiences should meet the following size requirements:

Google Display Network: at least 100 active visitors or users within the last 30 days.
Google Search Network: at least 1,000 active visitors or users within the last 30 days.
https://knowledge.hubspot.com/articles/kcs_article/ads/create-ads-audiences-in-hubspot
Shot 4: HubSpot Gotcha of the Week
Marketing Stats Malarky
https://www.hubspot.com/marketing-statistics
But be wary of the stats eg this one:
84% of people will not make a purchase if they are dealing with an unsecured website. (Blue Corona, 2018) (Source: https://www.hubspot.com/marketing-statistics)
Checking that out, takes us to this page:
https://www.bluecorona.com/blog/google-https-update
However, it sources the stat from this post:
https://www.globalsign.com/en/blog/why-integrate-ssl/
Which in turn sources this PDF:
http://downloads.globalsign.com/acton/attachment/2674/f-0360/1/-/-/-/-/increase-conversions-with-SSL.pdf
Which when you download it, turns out to be based on a survey conducted in Europe in 2014
Shot 5: Marketing Tip of the Week
Adding a link to your Facebook page header image
Make sure you add your CTA button on your Facebook page
Shot 6: Insight of the Week
Would you advertise on the side of a cigarette packet?
If not, why not?
Is it because - even though it is legal - it is an addictive product that is bad for your health?
As marketers, how should we approach the sites and channels we promote on?
We may decide not to let our ads run on some sites or alongside certain content:
https://www.theguardian.com/technology/2017/mar/25/google-youtube-advertising-extremist-content-att-verizon
But what about on an entire platform.
Facebook is addictive:
https://www.rd.com/culture/why-is-facebook-so-addictive/
https://www.washingtonpost.com/news/monkey-cage/wp/2018/08/06/its-no-accident-that-facebook-is-so-addictive/
Facebook is potentially harmful:
https://www.forbes.com/sites/jessicabaron/2019/01/08/is-facebook-harmful-to-your-health/#6cba5e996436
For the sake of argument, let's assume that both the above ideas are true. Does this mean we should avoid advertising on it?
Takeaway: We're not suggesting yes or no, wrong or right - we're simply suggesting you advertise mindfully. Thoughtful marketing FTW!
Shot 7: Update of the Week
If you are using chat you should review the settings as you can now HIDE the chat when you are not available!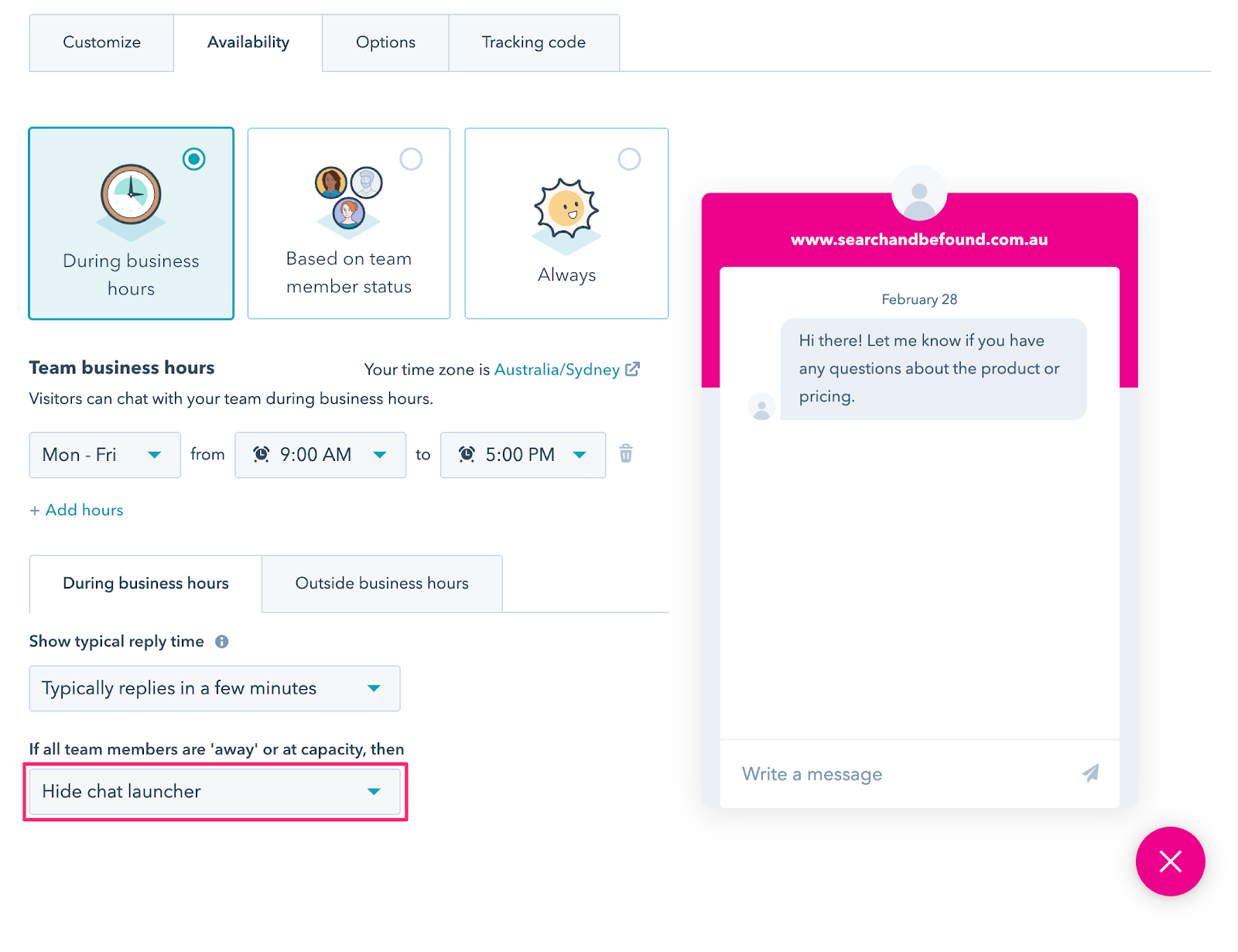 Shot 8: Resource of the Week
HubSpot Research Charts https://research.hubspot.com/charts
Here is an example > Google and Facebook are top content discovery channels globally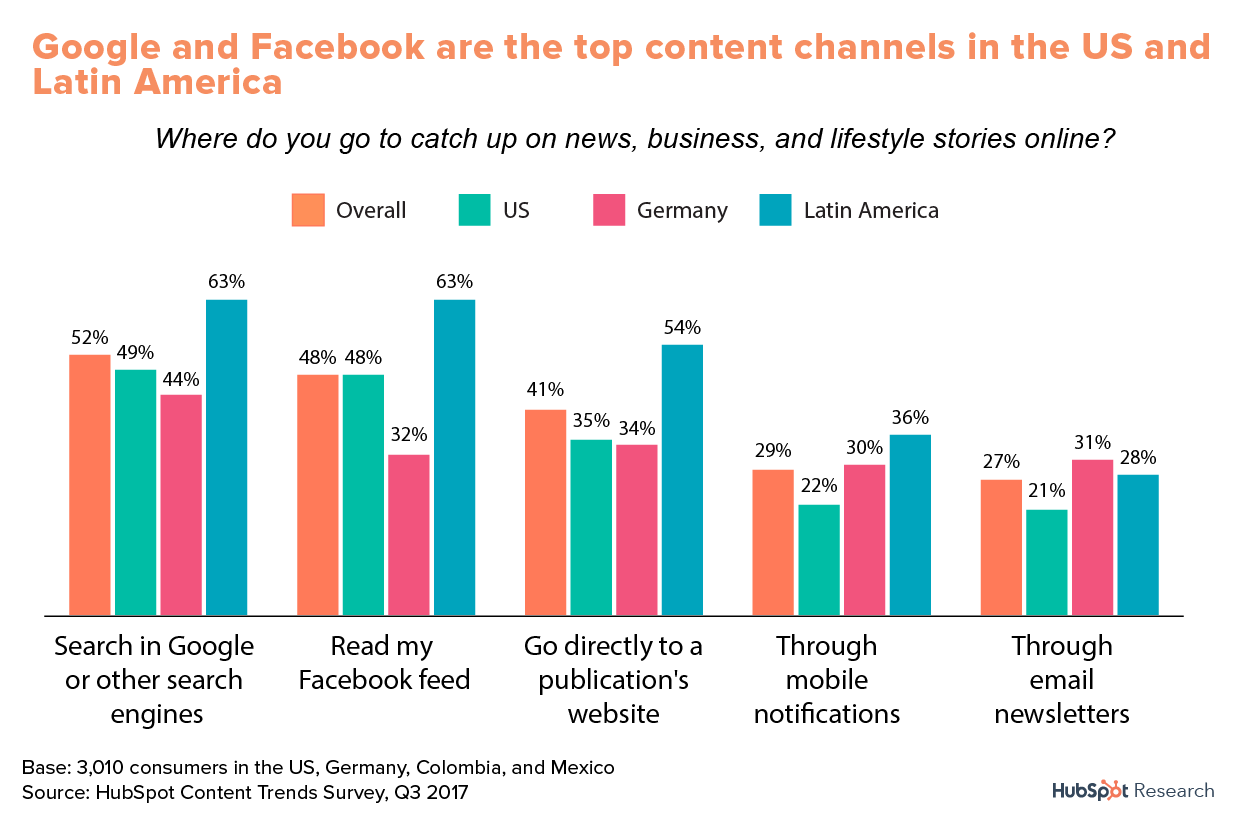 Shot 9: Quote of the Week
"Keep in mind that the obvious solution might very well be quitting. People automatically associate quitting with failure, but sometimes that's exactly what you should do. If you already spent too much time on something that wasn't worth it, walk away. You can't get that time back. The worst thing you can do now is waste even more time."
Rework - Jason Fried and David Heinemeier Hansson - the guys from Basecamp
See also Sunk Cost Fallacy: https://en.wikipedia.org/wiki/Sunk_cost#Loss_aversion_and_the_sunk_cost_fallacy
Please rate and leave us some feedback as this helps us improve and reach more marketers.