Welcome to Episode 104 of HubShots!
Welcome to HubShots, the podcast for marketing managers who use HubSpot hosted by Ian Jacob from Search & Be Found and Craig Bailey from XEN Systems.
Join our WhatsApp group here: https://hubshots.com/whatsapp/
Join the Facebook group here: https://www.facebook.com/groups/1608138752821574/
Recorded: Tuesday 12 September 2017 | Published: Friday 15 December 2017
Listen to the episode here: https://soundcloud.com/hubshots/104-lead-ads-in-hubspot-mary-meekers-trend-report-revisited-custom-owner-property-in-hubspot
Shot 1: Inbound Thought of the Week
Being Remarkable
Getting serious about being remarkable
http://sethgodin.typepad.com/seths_blog/2017/09/getting-serious-about-remarkable.html
What we want to highlight here is that inbound is about being remarkable. This story clearly demonstrates that if we think about how we can do better for those we serve then we too will excel as a business.
Shot 2: HubSpot Marketing Feature of the Week
Lead Ads for HubSpot
https://blog.hubspot.com/customers/lead-ads-for-hubspot
A little gotcha. You need to connect your Facebook Ads account in Settings > Marketing > Ads and add your Facebook pixel. If you don't you will get a blank screen that spins with no ad creation!
Lead Ads are Facebook ads show that form, prefilled with the person's Facebook data, so that it is easier to submit (ie don't have to fill anything in).
Craig's comment: Interesting that HubSpot is adding this kind of functionality, because for anyone who has been working with Lead Ads, they will find it much easier to prepare in Facebook natively.
Some, there must have been some research that showed that most HubSpot users haven't used them before, and thus highlighting it as a HubSpot item might be useful.
Also: anecdotal experience using Lead Ads - they were much more successful when they first launched, more recently people seem more wary of filling them out.
Facebook Messenger is much more successful lately in terms of response.
Shot 3: Marketing Tip of the Week
Mary Meeker's Trend Report distilled:
https://startupsventurecapital.com/i-read-meekers-355-slide-internet-trends-report-so-you-don-t-have-to-af3cb571094a
Some points to note:
Consumers today expect three things; convenience, simplicity, and a solid experience.
In the ad world conversion is what matters and context (not content) is king! Double down on investments in mobile digital advertising (and kill any investments in print), but ensure that you have the right ad at the right place and right time. This requires complex multi-variable context. Think user location + route + time of day + personal preferences.
Voice search is slowly replacing typing; 20% of mobile queries are made through voice and almost 70% of Google Assistant requests are conversational interactions.
Shot 4: HubSpot Sales Feature of the Week
Custom Owner Properties in Contact fields eg: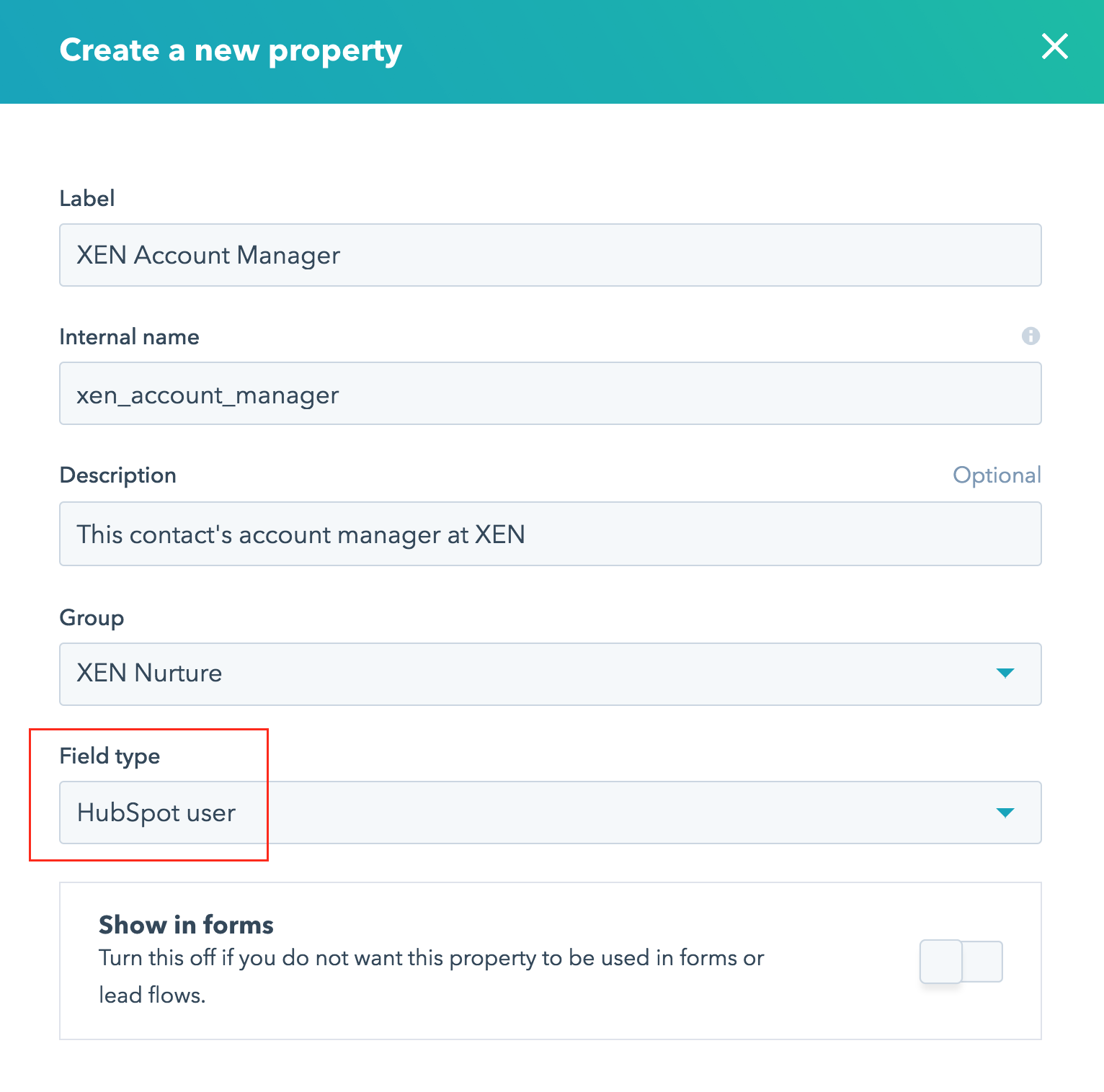 This is really, really cool!
Note: not available in Forms. I thought this might be great for using in internal forms eg sometimes we add forms to a hidden page that staff can fill out. You could use it as a field to nominate staff member of the week etc. But sadly this isn't possible.
Shot 5: Opinion of the Week
The importance of understanding conversion sources.
A client spends a fortune on a social media guru, and they love his ideas.
But when you analyse the results - the traffic and leads are coming from organic and AdWords.
Be mindful of getting caught up in the latest shiny object tactics!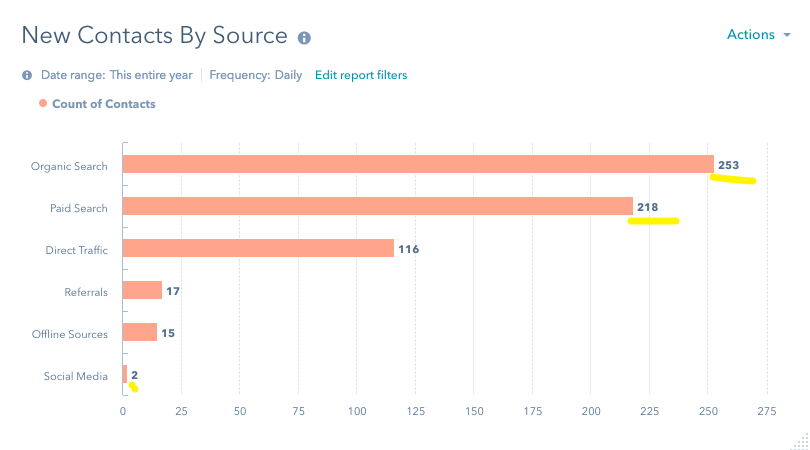 Shot 6: Podcast of the Week
Matt Barby on GrowthEverywhere podcast with Eric Sui:
https://growtheverywhere.com/growth-everywhere-interview/matthew-barby-hubspot/
HubSpot User Groups:
https://academy.hubspot.com/hubspot-user-groups/find-a-hug
Shot 7: Resource of the Week
How To fix a Toilet:
http://how-to-fix-a-toilet.com/
Trust us - just go and check it out.
Shot 8: Quote of the Week
"Social media has given us this idea that we should all have a posse of friends when in reality, if we have one or two really good friends, we are lucky. "
How many close friends do you really have?
Shot 9: Bonus Links of the Week
Other stuff we've been reading and recommend, but had to cut from the show:
http://blog.madisonlogic.com/what-you-should-know-about-account-based-nurturing/
https://www.hotjar.com/grow-your-saas-startup/
https://copyhackers.com/2017/08/saas-onboarding-email/
Tool to investigate:
Some of Craig's reading:
https://getpocket.com/@craigbailey
Please rate and leave us some feedback as this helps us.