Welcome to Episode 107 of HubShots!
Our first episode for 2018.
This episode we discuss email etiquette, HubSpot Lead Flow email series, canonical URLs and our HubSpot Creative Top 10.
Listen to the show here: https://soundcloud.com/hubshots/107-hubspot-lead-flow-email-series-canonical-urls-and-our-hubspot-creative-top-10
Welcome to HubShots, the podcast for marketing managers who use HubSpot hosted by Ian Jacob from Search & Be Found and Craig Bailey from XEN Systems.
Join our WhatsApp group here: https://hubshots.com/whatsapp/
Join the Facebook group here: https://www.facebook.com/groups/1608138752821574/
Recorded: Wednesday 10 Jan 2018 | Published: Friday 12 January 2018
Shot 1: Inbound Thought of the Week
Welcome to 2018.
Welcome to Australia's #1 HubSpot Focussed Podcast <== something we made up because there's no other HubSpot only podcasts in Australia anymore.
My year is complete: Today I sent a prospect a business email reply that was just an emoji.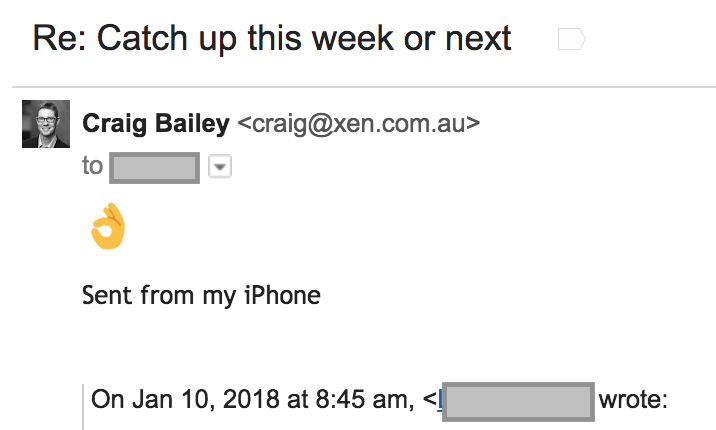 Consider how formal your emails are compared to your messaging replies.
Do you ever say 'Hi [firstname]' in a messaging eg Facebook Messenger, WhatsApp, iMessage, etc?
How much longer will you do it in emails?
Consider using no personalisation in an email nurture campaign.
Shot 2: HubSpot Marketing Feature of the Week
Follow up emails in Lead Flows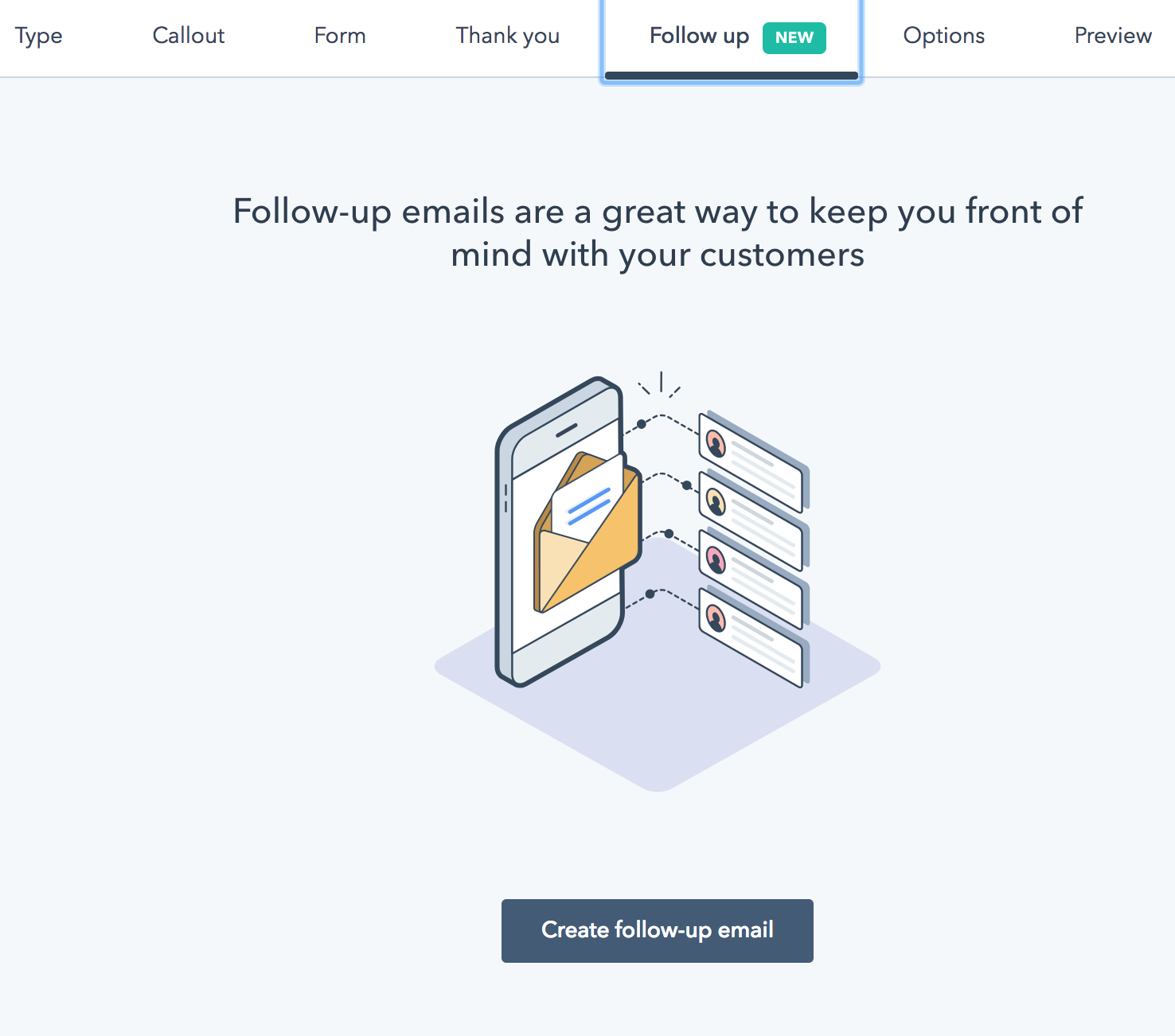 You set up your sender footer details and then can create a series of very basic emails.
The emails are plain text like, and don't support personalisation.
You can have delays (weeks and days, but not hours or minutes) between the emails.
You can create up to 5 emails.
You can join the beta here: https://offers.hubspot.com/lead-flow-email-beta
Canonical URL editing
Canonical URLs on blog posts, landing pages and web pages:
https://www.hubspot.com/product-updates/edit-the-canonical-url-of-a-page
Shot 3: HubSpot Creative Top 10 of the Week
10 ways to use HubSpot that you might not have been using it for so far:
Use Lead Flows on blog posts to offer a PDF version of the blog post content.
Create an email course people can signup to that you deliver in a sequence..like over 5 days
Enable the Google AMP version of your blog.
Connect your Facebook Ads account and create a website audience that you can target.
Use canonical URLs in blog posts, web pages and landing pages where appropriate.
Setup parent and child workflows - child workflows are self-contained workflow units, call them from any number of parent workflows.
Use Dashboard Share function to send regular recurring emails to your team of the marketing/sales reports.
Checkout Snippets in the Sales tools. Also check out the Activity Feed and start with the Highlights tab
Have a HubSpot owner assigned to the contact so when you do email marketing it goes from the contact owner and not marketing@yourcompany.com!
If you spend money on Google AdWords & Facebook advertising having the Ads Add-on is a must as you can see exactly what ads and keywords are converting. Also turn HubSpot Lists into ads targeting audiences, all while track the ROI of your ads automatically.
Filter the Activity in your timeline (see Shot 5 later in the show for a good example)
Prospects Tool, use it to see who are potentially visiting your website and add them to the CRM as a company to follow up on.
Shot 4: Marketing Tip of the Week
When to use Canonical URLs
Overcome duplicate content issues.
If you have multiple copies of a page, this tells Google (and other search engines such as Bing) which page is the one we prefer to appear in the search results

Examples:
you clone a blog post from last year and use it again this year - set the canonical to the one you most want to rank
You make a copy of a landing page to tweak it slightly - set the canonical to the main one on the site
You copy a product or services web page to use it in another section of the site - set the canonical to the main one you want to rank
You have a number of brand portals and copy pages between them - you can set the canonical to be on another domain
Shot 5: HubSpot Sales Feature of the Week
Integration with HelloSign.
https://www.hubspot.com/integrations/hellosign
Why we are highlighting this is one of our customers wanted a solution to forms signed and returned quickly so they could process and start applications with customers quicker. They tested this out and the simplicity of use and integration with HubSpot CRM really worked well to speed up process and have all the data in the same place.
Remember in the timeline to have HelloSign checked to view.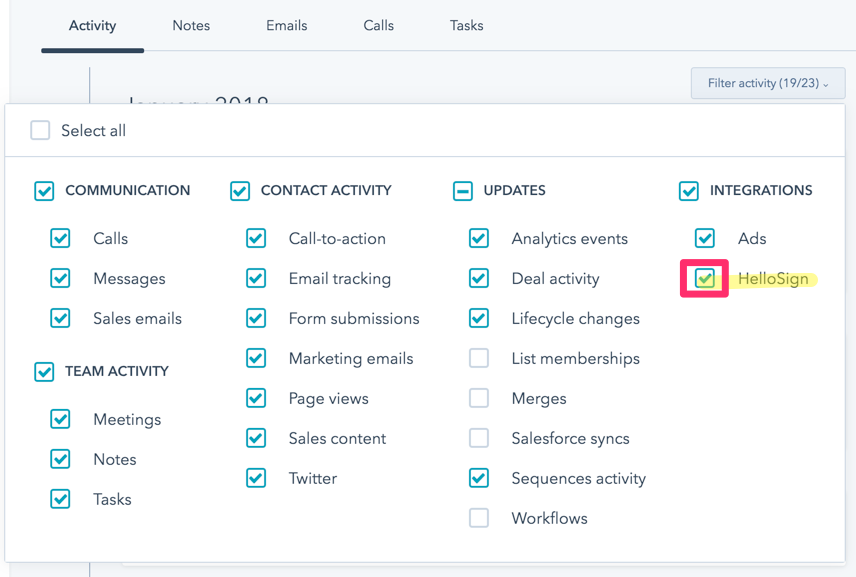 Shot 6: Opinion of the Week
Creating content as a way of giving.
Craig was reading Peak Performance over the break. One section was about how optimal performance is related to having a purpose, as well as a giving mindset.
Which got me thinking about content…
5-10 years ago we blogged stuff in order to give help to others.
Then the marketers came along and ruined everything (to quote Kipp).
We turned creating content from being an exercise in giving, into a process for taking. Ie the purpose of this content is to get a visitor to fill out a form.
==> We use content to take.
And consumers subconsciously notice this. We know when content has been written just to get our attention and squeeze out an email address. We also know when content has been lovingly prepared to help us.
Here's a thought for 2018 - reset your approach to creating content - is it time to think about 'giving' again?
As Joe Pulizzi says 'build an audience' - provide value first, and later consider whether asking for something in return is useful.
Shot 7: Podcast of the Week
Farnam Street blog podcast: The Art of Letting Other People Have Your Way: Negotiating Secrets from Chris Voss
https://www.farnamstreetblog.com/2018/01/chris-voss/
Aside: one small tip I learnt - self-talk is useful, mostly when spoken out loud: the process of sound coming out and then going back into our ears triggers a different brain response than if we talk silently talk to ourselves.
Shot 8: Resource of the Week
This is definitely worth listening and implementing - Unicorn Marketing
Featuring Larry Kim, CEO of MobileMonkey, Founder of WordStream
https://certification.hubspot.com/master-class/unicorn-marketing-larry-kim
Shot 9: Quote of the Week
Gold!
https://www.newyorker.com/cartoons/issue-cartoons/cartoons-from-the-january-15-2018-issue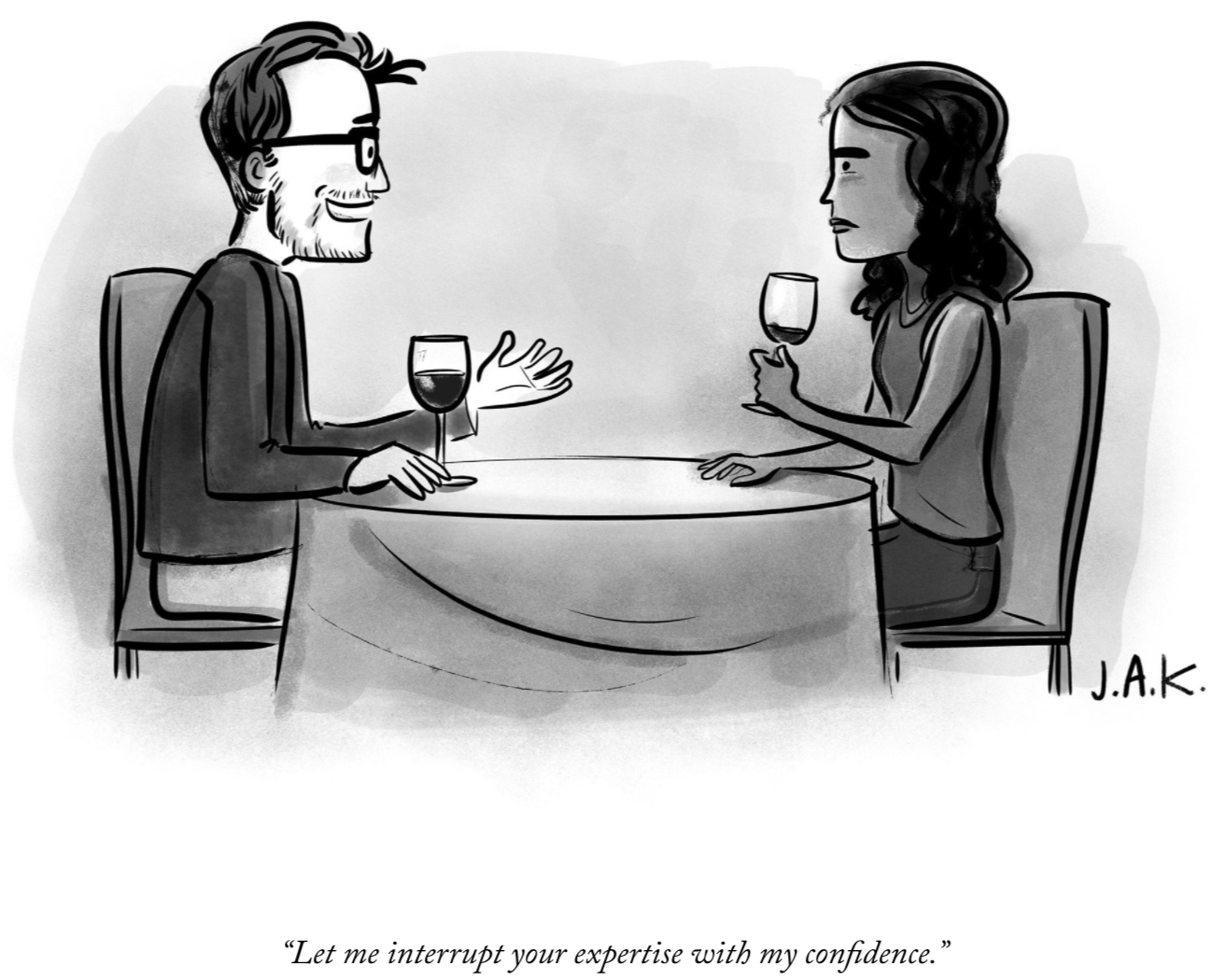 Please rate and leave us some feedback as this helps us improve and reach more marketers.