Welcome to Episode 116 of HubShots!
Welcome to HubShots, APAC's number 1 HubSpot focussed podcast, where we discuss HubSpot tips and tricks, new features, and strategies for growing your marketing results.
Listen to the show here:
https://soundcloud.com/hubshots/116-contrarian-marketing-channel-choices-hubspot-community-events
We hope you enjoy the podcast as much as HubSpot's CEO, Brian Halligan does: "Thanks for creating this podcast, it's awesome, ... I listen to it, and I enjoy it."
This episode we chat about community events including a quick recap of Grow with HubSpot Melbourne learnings. Then chat through HubSpot marketing and CRM features, before thinking through how to be contrarian in our marketing channel choices.
Welcome to HubShots, the podcast for marketing managers who use HubSpot hosted by Ian Jacob from Search & Be Found and Craig Bailey from XEN Systems.
Join our WhatsApp group here: https://hubshots.com/whatsapp/
Join the Facebook group here: https://www.facebook.com/groups/hubshots/
Recorded: Wednesday 21 March 2018 | Published: Friday 23 March 2018
Shot 1: Inbound Thought of the Week
Grow with HubSpot Melbourne review
Good sessions by James Gilbert, Elissa Hudson, Jon Dick.
The slide deck from the event is here: https://bitly.com/2pfOsv2
For the lols check this set of example conversion rates: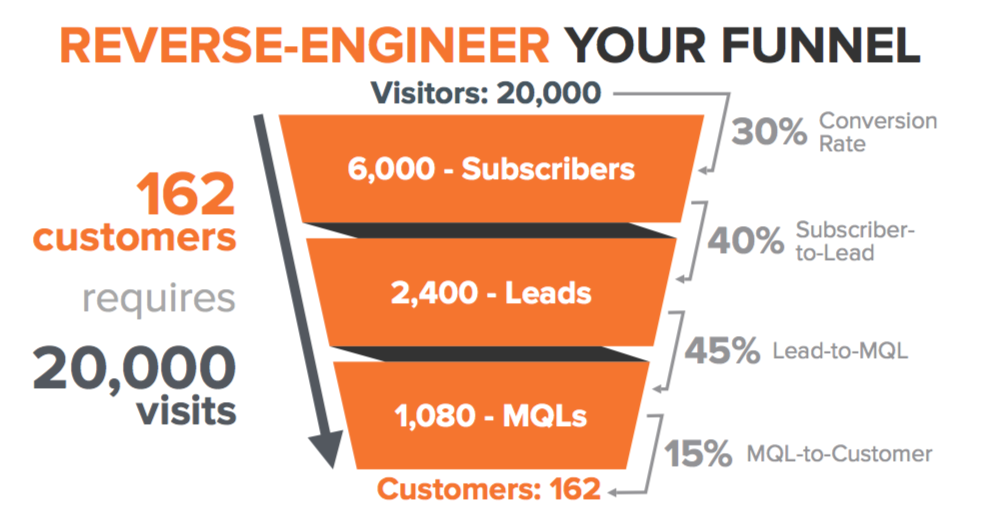 Speaking of Elissa, she's speaking at the Sydney HUG this Wednesday 28th - see you there:
https://sydney.hubspotusergroups.com/sydney-hubspot-user-group-meeting-28-march-2018
We have some swag to give away at the event!
Shot 2: HubSpot Marketing Feature of the Week
Using the Ads features to create Lookalike audience that you can use to do Facebook promotion. But Why stop there...you can also create some based of smart lists in your portal.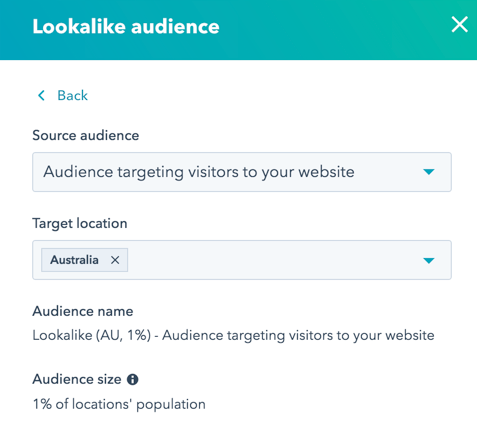 Shot 3: HubSpot Gotcha of the Week
It has got us this week!
Shot 4: Marketing Tip of the Week
How to Test and Measure a channel
Pick a channel to test for 3 months eg Instagram
Allocate 10% of your spend budget and time budget to the new channel
Focus on audiences, message and how you will track it
Implement, test and measure each week
If it works, compare CPA, lifecycle stage and speed with other channels
If it doesn't park it for 6 or 9 months and then re-test
Shot 5: HubSpot Sales Feature of the Week
Customisation of Product Offers with Increased Product Pricing Flexibility
https://www.hubspot.com/product-updates/customize-your-product-offers-with-increased-product-pricing-flexibility
You can now:
Add Cost Per Unit and Margin
Discount by Percentage
Add a term that the product is good for, month or year and enter the length of term
Note: discount is applied on the deal and not on the product.
Shot 6: Opinion of the Week
The need to Test and Measure
From Grow with HubSpot session on channels that B2B marketers use to distribute content: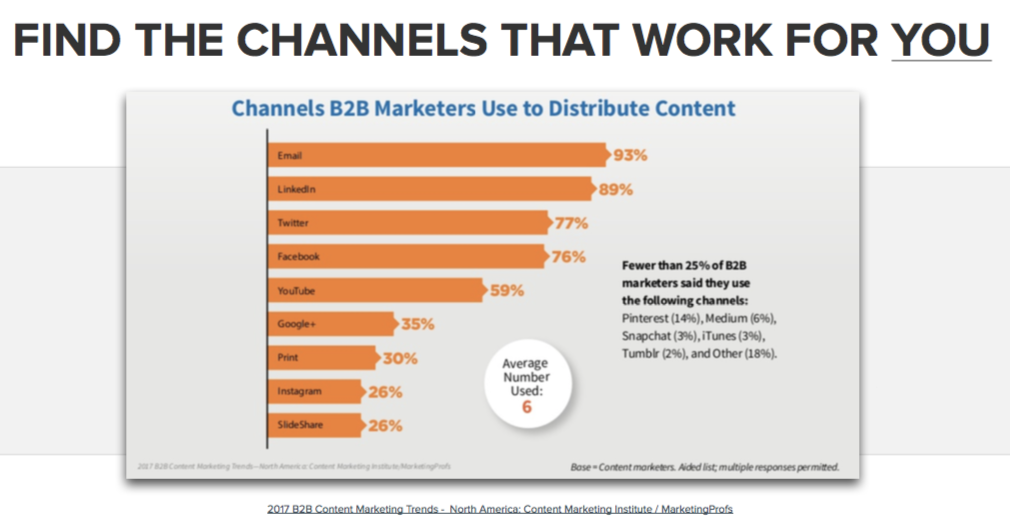 Taken from: http://contentmarketinginstitute.com/2016/09/content-marketing-research-b2b/
And here's the results from 2018:
http://contentmarketinginstitute.com/wp-content/uploads/2017/09/2018-b2b-research-final.pdf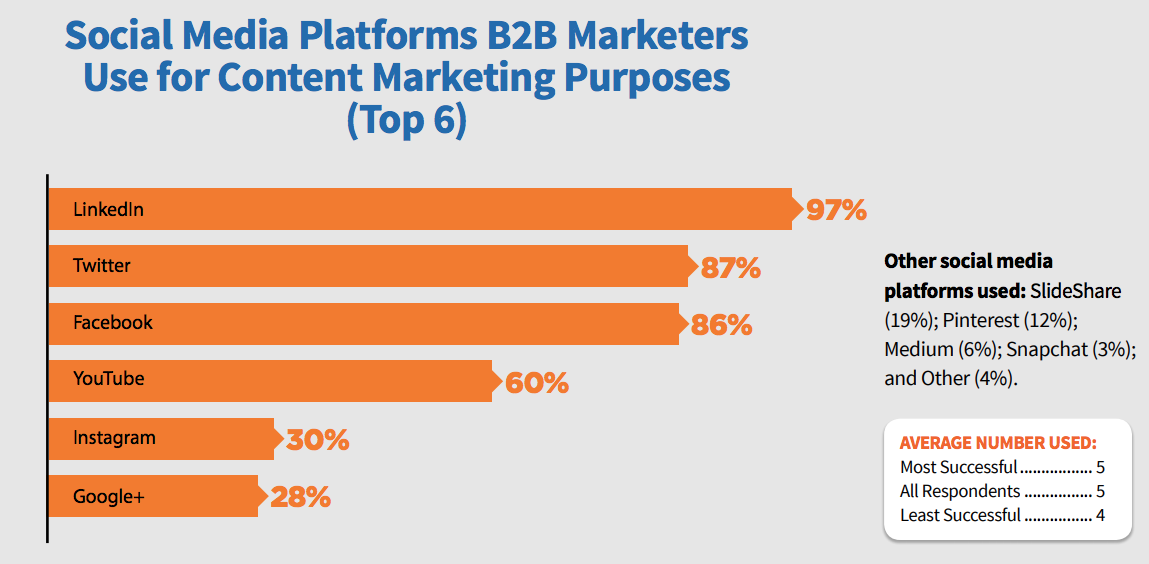 During the Panel session the speakers were asked whether they use Facebook much for B2B.
The general response was that for B2B they use LinkedIn.
James asked the audience whether they preferred LinkedIn or Facebook for business content. 70% preferred LinkedIn as a channel.
Elissa then mentioned that HubSpot is having great success with Facebook, in particular Messenger.
Here's my thoughts: the graph above shows what B2B marketers are doing, not necessarily what is the best thing to do.
If you are going to follow the herd make sure its the right herd…
Instead of blindly following industry herds, make sure you have a testing budget. Put 10% into testing contrarian views.
Eg in the above channel listing only 26% of B2B marketers are using Instagram. This to me smells of opportunity.
Would you rather be competing with 89% of B2B marketers, or 26% of B2B marketers.
However, you need to test and measure.
We've had huge success with Instagram for some clients, and really poor results for others.
BTW here's something else that I'm going to review: Google+ - why are 28% of marketers still using that to distribute content?
Shot 7: App of the Week
KAYAK - Search hundreds of travel sites at once. - Thank you Mads!
There is an app for Android and iOS > https://www.kayak.com/mobile
Shot 8: Resource of the Week
http://buzzsumo.com/blog/content-trends-2018/
Highlight: In this new world of content saturation and falling social shares, the big winners are sites that have built a strong reputation for original, authoritative content.
Shot 9: Quote of the Week
"I'M NOT READY FOR THAT." How many times have you heard that? How many times have you said that? It's a very natural reaction to things that are daunting and often make us feel insecure. It's also a very common excuse to bow out of things we need to step into."
― Carl Lentz, Own The Moment
Shot 10: Bonus Links of the Week
https://www.distilled.net/resources/six-optimization-tips-to-get-more-youtube-views/
https://www.integrate.com/blog/how-to-use-a-3-tier-demand-generation-plan-to-craft-a-winning-strategy
Tool to investigate:
Some of Craig's reading:
https://getpocket.com/@craigbailey
Please rate and leave us some feedback as this helps us improve and reach more marketers.