Welcome to Episode 130 of HubShots!
Welcome to HubShots, APAC's number 1 HubSpot focussed podcast, where we discuss HubSpot tips and tricks, new features, and strategies for growing your marketing results.
This episode we look at chat about Landing Pages, Removing Google Analytics from HubSpot, understanding the purpose of your website, In-App notifications, and schnitzel!
Listen to the episode here: https://soundcloud.com/hubshots/130-schnitzel
Welcome to HubShots, the podcast for marketing managers who use HubSpot hosted by Ian Jacob from Search & Be Found and Craig Bailey from XEN Systems.
Join our WhatsApp group here: https://hubshots.com/whatsapp/
Join the Facebook group here: https://www.facebook.com/groups/hubshots/
Subscribe to our YouTube channel here: https://www.youtube.com/channel/UCD3Uo4X-IxPJLE8ygPDQhNQ
Recorded: Thursday 26 July 2018 | Published: Wednesday 29 August 2018
Shot 1: Inbound Thought of the Week
Catching up with HubSpot people today - shoutout to:
Nick Dzienny and Daniel Bertschi
Kartike Day
Farewell to Mads (sad face)
New Inbound speakers announced.
https://www.inbound.com/speakers
Check through the full agenda:
https://www.inbound.com/agenda
There are some gems in there eg Reid Hoffman will be speaking at Inbound:
https://events.bizzabo.com/205972/agenda/session/14361
Here is a speaker predication: Sophia, the world's first humanoid, was activated in 2015 and she's been busy ever since recently gaining citizenship in Saudi Arabia and appearing on television where she has been interviewed by the likes of Jimmy Fallon, Will Smith
https://www.adma.com.au/people/sophia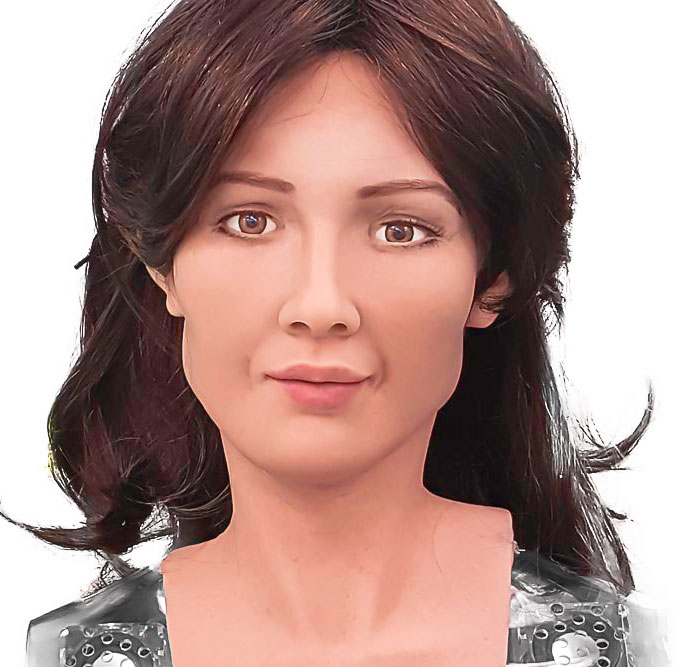 Shot 2: HubSpot Marketing Feature of the Week
Using HubSpot Landing Pages and Forms for simple Surveys
For simple surveys this is all you need.
Example: the Feedback Form we send to Sydney HubSpot User Group attendees:
https://sydney.hubspotusergroups.com/feedback
For more complex surveys, you can you use a tool like SurveyMonkey and integrate with HubSpot.
(Note: For Standardised tests you can use the new ServiceHub features for Customer Feedback)
Shot 3: HubSpot Gotcha of the Week
Can't remove Google Analytics from page
Solution: need to go through all the domains and tick on/off and save individually.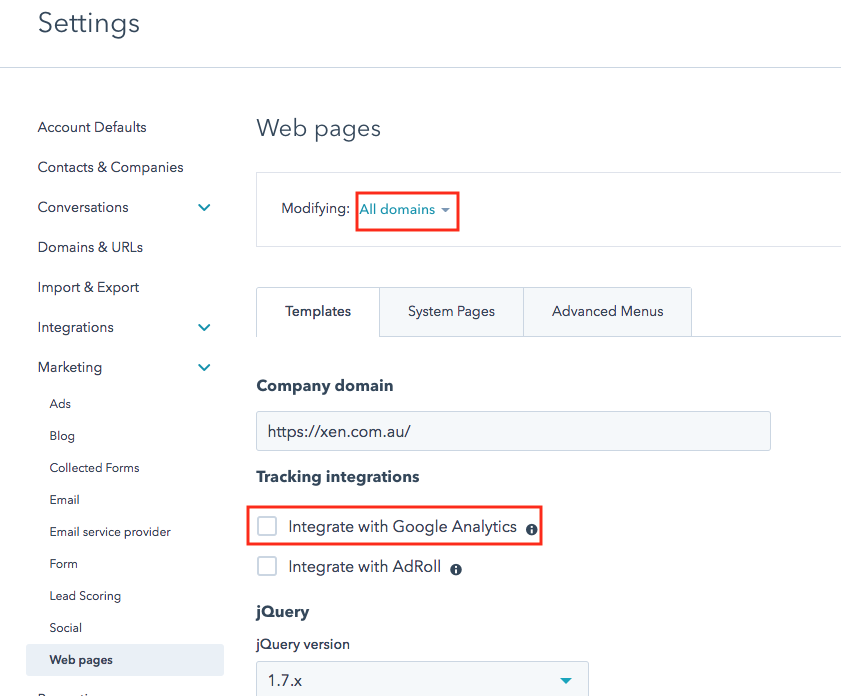 Shot 4: Marketing Tip of the Week
Understand the purpose of your site: Lead Generation versus Sales Confidence
Example: building out a content strategy but not having any lead conversion process in place, instead having a team of BDMs who are doing their own hunting…
A lead gen site approach won't work, if the instead the site is really just to provide confidence for the sales team meetings.
Shot 5: HubSpot Easily Misunderstood Feature of the Week
In-App Notifications… mean in the web app notifications…
https://www.hubspot.com/product-updates/send-in-app-notifications-through-workflows
Don't fooled by the misleading screenshot: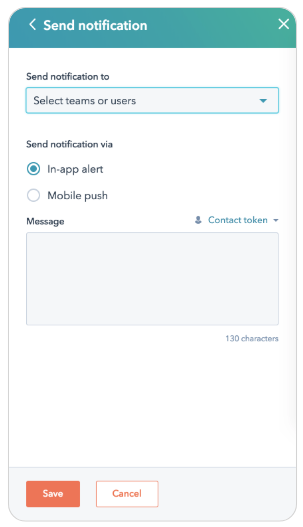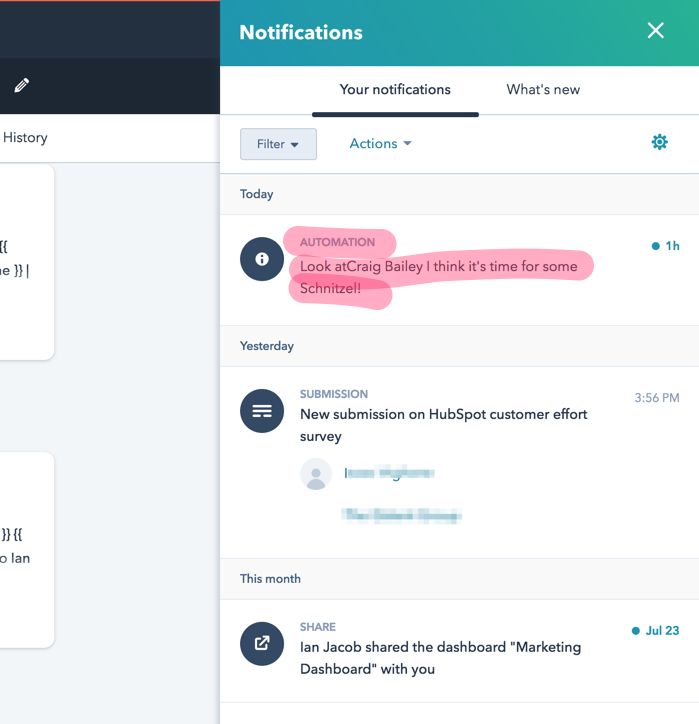 In-App notifications appear in the notifications tab in the web portal.
Shot 6: Opinion of the Week
Leads are easy, time to close is getting longer...
Shot 7: Retirement of the Week
Note that Facebook is removing a number of targeting options - many underway, some still available until mid-August eg targeting by income bracket and net worth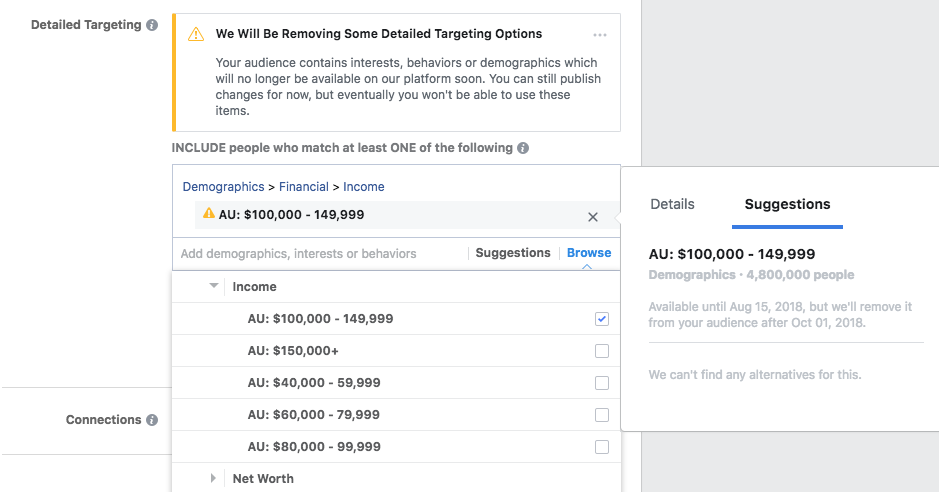 Shot 8: Quote of the Week
"So if you need an extra boost to get out of bed this morning, if you need something more than caffeine can offer, use this: People are depending on you."
Ryan Holiday - The Daily Stoic - July 21
Shot 9: Bonus Links of the Week
https://codingisforlosers.com/search-console-find-quick-win-keywords/
Tools to check out:
Please rate and leave us some feedback as this helps us improve and reach more marketers.