Welcome to Episode 147 of HubShots!
Welcome to HubShots, APAC's number 1 HubSpot focussed podcast, where we discuss HubSpot tips and tricks, new features, and strategies for growing your marketing results.
This episode we chat about the opportunities with Google My Business, look at HubSpot's rollout of re-enrollment on Deal, Company and Ticket workflows, plus thinking through the customer journey in relation to time based campaigns.
Listen to the show here:
https://soundcloud.com/hubshots/147-google-my-business-opportunity-hubspot-workflow-re-enrollments/s-6JssC
HubShots, the podcast for marketing managers who use HubSpot hosted by Ian Jacob from Search & Be Found and Craig Bailey from XEN Systems.
Subscribe to our YouTube channel here: https://www.youtube.com/channel/UCD3Uo4X-IxPJLE8ygPDQhNQ
Join the Facebook group here: https://www.facebook.com/groups/hubshots/
Follow us on Twitter here: https://twitter.com/hubshots
Follow us on Instagram here: https://www.instagram.com/hubshotspodcast/
Recorded: 17 January 2019 | Published: 01 February 2019
Shot 1: Inbound Thought of the Week
We've said it before, we'll say it again: Google My Business is a wonderful free source of exposure and traffic. And it keeps getting better.
Google My Business categories are an opportunity to quickly appear for new categories:
https://searchengineland.com/7-things-you-might-not-know-about-google-my-business-categories-310312
Make sure you keep up to date with GMB and take advantage of new features early.
Content Strategy is now referred to as SEO with HubSpot Marketing!
Shot 2: HubSpot Sales Feature of the Week
Create a recurring email from your Sales Dashboard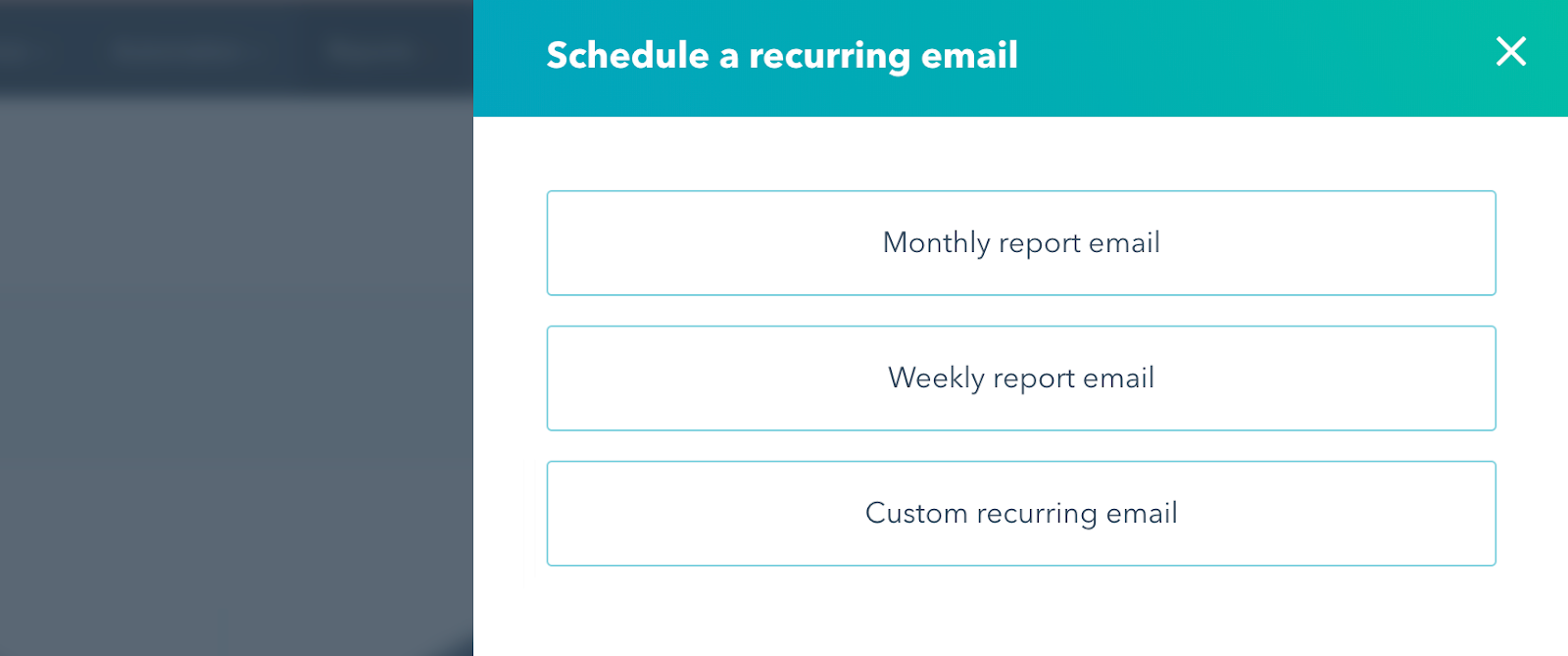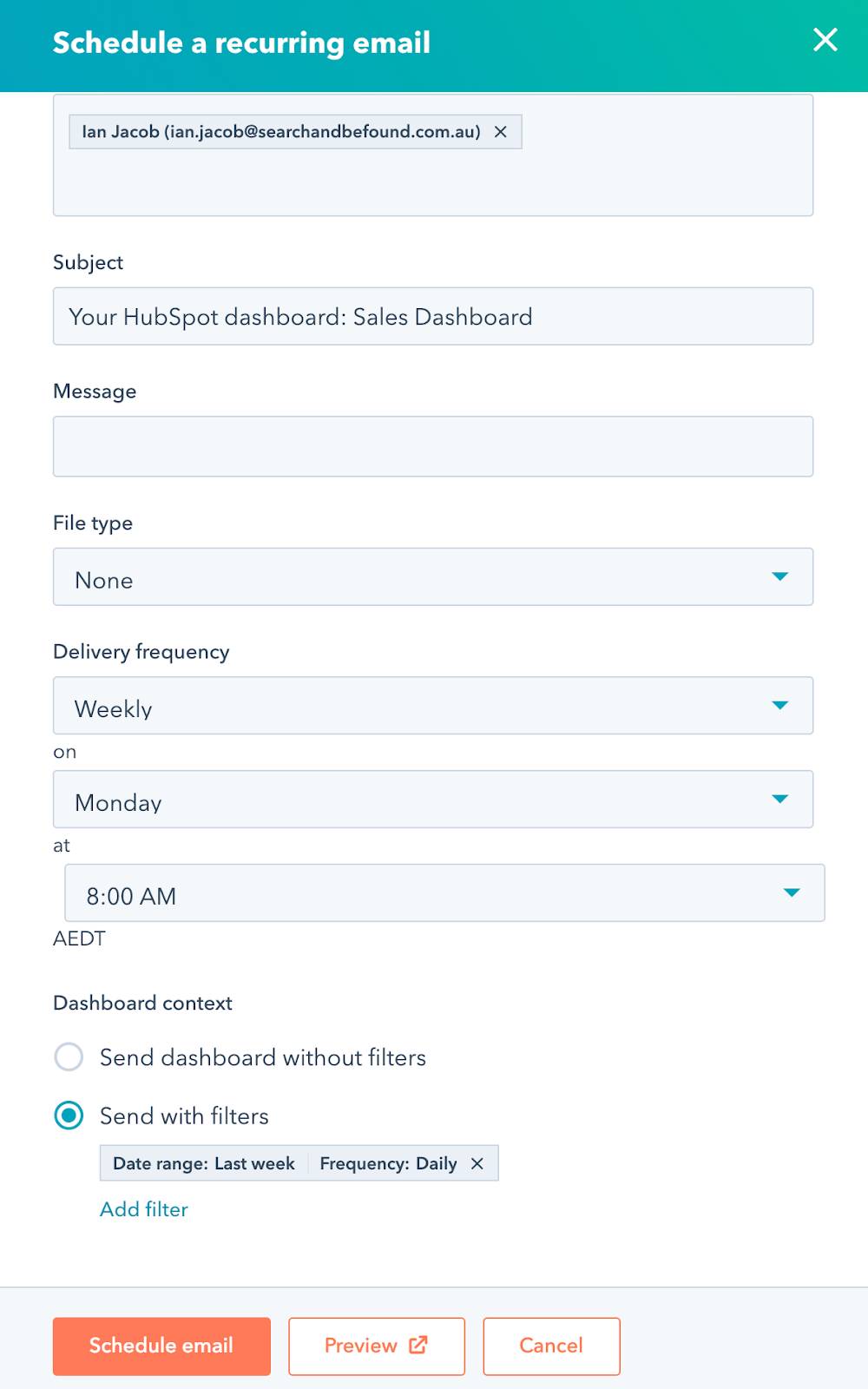 https://knowledge.hubspot.com/articles/kcs_article/dashboard/can-i-email-my-marketing-dashboard-to-my-colleagues?KBOpenTab
Shot 3: HubSpot Marketing Feature of the Week
Re-enrollment added to Deal, Ticket and Company workflows:
https://knowledge.hubspot.com/articles/kcs_article/workflows/add-re-enrollment-triggers-to-a-workflow
Shot 4: HubSpot Gotcha of the Week
A quick reminder re workflow enrollments:
Re-enrollment triggers need to occur again in order for re-enrollment to happen. For example, if a re-enrollment trigger is based on list membership, a contact that remains in the list will not be re-enrolled in the workflow in an infinite loop after they are enrolled the first time. Instead, they will only be re-enrolled when they leave the list, then join the list again (i.e., their list membership is triggered again).
Action item: Immediate thank you workflows should use specific form enrollment criteria. But a nurture sequence would probably be fine to use a list membership.
Shot 5: HubSpot Marketing Enterprise Tip of the Week
Integrate YouTube into your HubSpot Marketing Enterprise account.
It will enable you to report on the success of your YouTube videos alongside the rest of your social networks. See how your audience is engaging with your content, and how your videos are performing over time.
https://knowledge.hubspot.com/articles/kcs_article/social/use-youtube-reports-in-hubspot
Shot 6: Marketing Tip of the Week
Out of the HubSpot box, if you embed a YouTube video on a blog, landing or website page it does not make it responsive. To make a YouTube video responsive, you need to add the given CSS code to the stylesheet applied to your site.
https://knowledge.hubspot.com/articles/kcs_article/cos-pages-editor/how-do-i-make-my-embedded-youtube-video-responsive
Shot 7: Insight of the Week
People are on a journey from research through to purchase.
However, everyone is on a different timeframe for their journey, so you can't nicely shoehorn people into a time-based campaign.
Example: you are planning a conference - you'll promote awareness of it, consideration and then push for purchase.
It can be tempting to think that people will all enter at the awareness stage and then neatly move through to purchase.
However, your campaigns need to accommodate all stages at all times. Some people will be ready to purchase on day 1. Others will cycle back between research and consideration before they want to move forward.
Action item: make sure your marketing messaging includes options to cater for this. Although each content piece should have one key goal (which would typically match your main CTA), there should usually be other options for those who in another stage.
Example: a conference awareness email might have a main goal of pushing people to the website to learn more. However there could also be an option straight through to purchase for people who are ready.
Example: you can also try having multiple CTAs, but a clear preferred CTA eg Tesla email: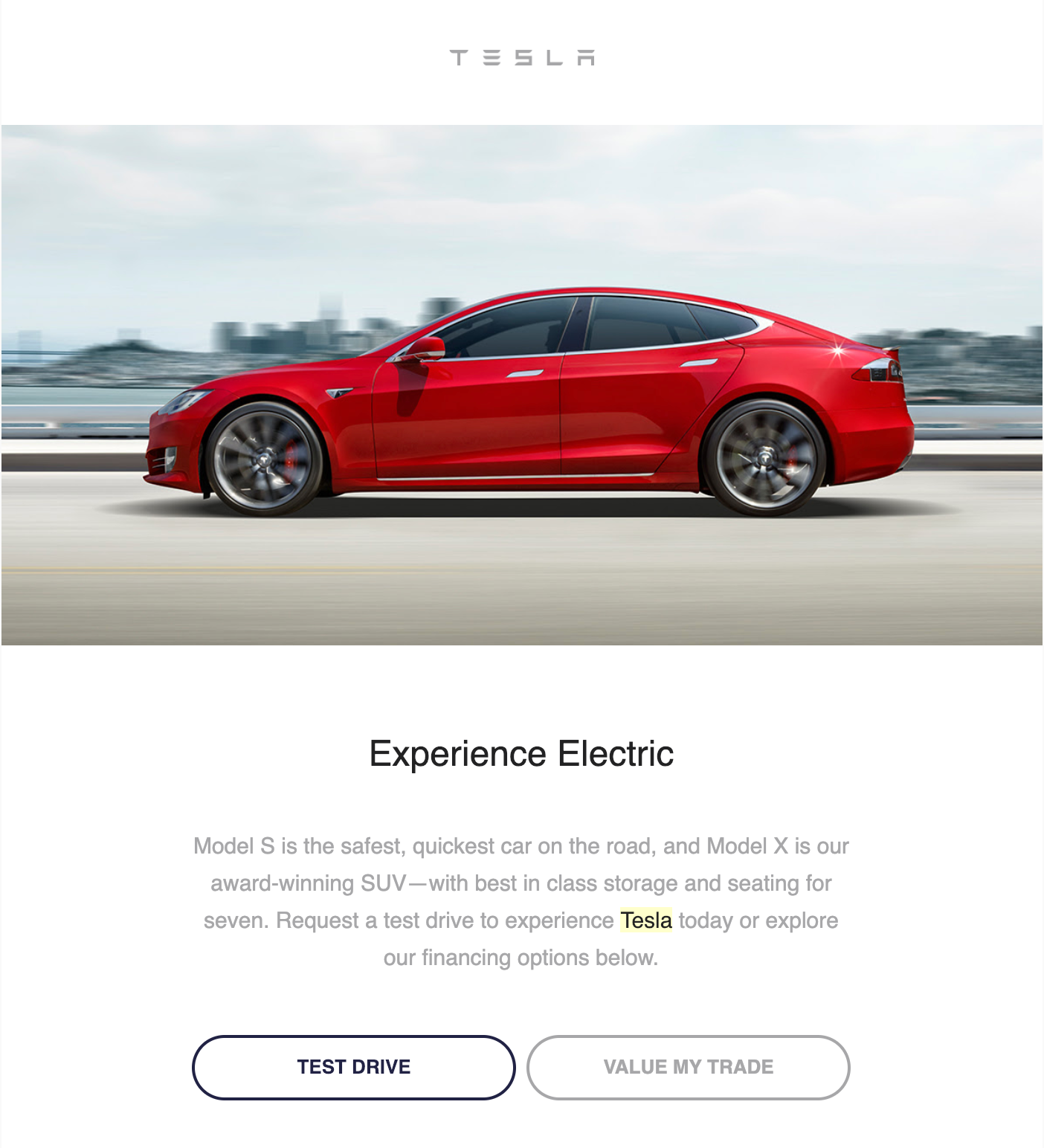 Shot 8: Retirement of the Week
Google Chrome browser is enabling their ad blocker in July:
https://venturebeat.com/2019/01/09/chromes-ad-blocker-will-go-global-on-july-9/
They are 'retiring' certain types of ads. It's all about a better ad experience. LOL.
Predictive lead scoring dashboard is changing:
https://www.hubspot.com/product-updates/predictive-lead-scoring-changes
Okay, so what's actually changing?
A new property, "Likelihood to Close," has been added to all your HubSpot contacts. Any contacts that have not yet closed as customers will have a value between 0 and 100, which represents their percent to close. This percentage is calculated using a slew of information about the contact, its associated company (including enriched HubSpot properties like employee size and industry), and engagement data from HubSpot CRM and HubSpot Sales Hub.
Another property, "Contact Priority" has been added to all your contacts. This property groups contacts into four buckets, based on their "Likelihood to Close:" very high, high, medium, and low. Previously, this property used the categories, "Tier 1, Tier 2, Tier 3, and Tier 4", and we've updated the labels for clarity based on user feedback.
With the improved model behind "Likelihood to Close," the existing properties "Predictive Lead Score" and "Lead Rating" will no longer update starting in the near future --- the specific date is still to be determined, and we'll update this post as soon as it is. For the short term, this property will continue to exist in your portal with historical scores.
Shot 9: Resource of the Week
Content audit guide:
https://ahrefs.com/blog/content-audit/
Another reminder to be reviewing your content - always good for this time of the year.
Shot 10: Quote of the Week
"If you do not take risks for your opinion, you are nothing."
― Nassim Nicholas Taleb, Skin in the Game: Hidden Asymmetries in Daily Life
Shot 11: Bonus Links of the Week
Do you use Google sheets? Want to push more of your marketing there? This is for you:
https://sheetsformarketers.com/google-sheets-templates/keyword-research/
Please rate and leave us some feedback as this helps us improve and reach more marketers.