Welcome to Episode 159 of HubShots!
Welcome to HubShots, APAC's number 1 HubSpot focussed podcast, where we discuss HubSpot tips and tricks, new features, and strategies for growing your marketing results.
This episode we chat through a round up of tips, tricks and tools for marketers including GA and Davinci Tools, discuss what 'long tail' means, plus welcome back Inbound Buzz.
Listen to the episode here: https://soundcloud.com/hubshots/159-tips-tricks-tools-and-resources-roundup-for-marketers
Welcome to HubShots, the podcast for marketing managers who use HubSpot hosted by Ian Jacob from Search & Be Found and Craig Bailey from XEN Systems.
Subscribe to our YouTube channel here: https://www.youtube.com/channel/UCD3Uo4X-IxPJLE8ygPDQhNQ
Join the Facebook group here: https://www.facebook.com/groups/hubshots/
Follow us on Twitter here: https://twitter.com/hubshots
Follow us on Instagram here: https://www.instagram.com/hubshotspodcast/
Recorded: Monday 20 May 2019 | Published: Friday 31 May 2019
Shot 1: Inbound Thought of the Week
Improving your understanding of Google Analytics:
https://blog.hubspot.com/marketing/google-analytics
A very useful and thorough overview of Google Analytics - well worth a read (or even just a skim through).
Need more Inbound Buzz?
We've been missing some Buzz in our Inbound Shot - thankfully Moby has returned to save the day:
https://www.redpandas.com.au/is-hubspot-too-expensive-plus-marketing-takeaways-from-facebooks-f8-conference/
A useful review of all the marketing related takeaways from Facebook's F8 conference.
Spoiler: If you thought you were going to avoid using Facebook Messenger in your business, think again.
Shot 2: HubSpot Marketing Feature of the Week
HubSpot Reports
New course in HubSpot academy:
https://academy.hubspot.com/courses/building-custom-reports-in-hubspot
Aimed at HubSpot Pro and Enterprise users (ie not Starter or Free)
Some key thoughts:
The value of having custom properties is especially useful when considered in terms of reporting
Workflows are an often overlooked way of setting custom properties (and then for use in reports)
Shot 3: HubSpot Sales Feature of the Week
Sorting Deals on the Deals Dashboard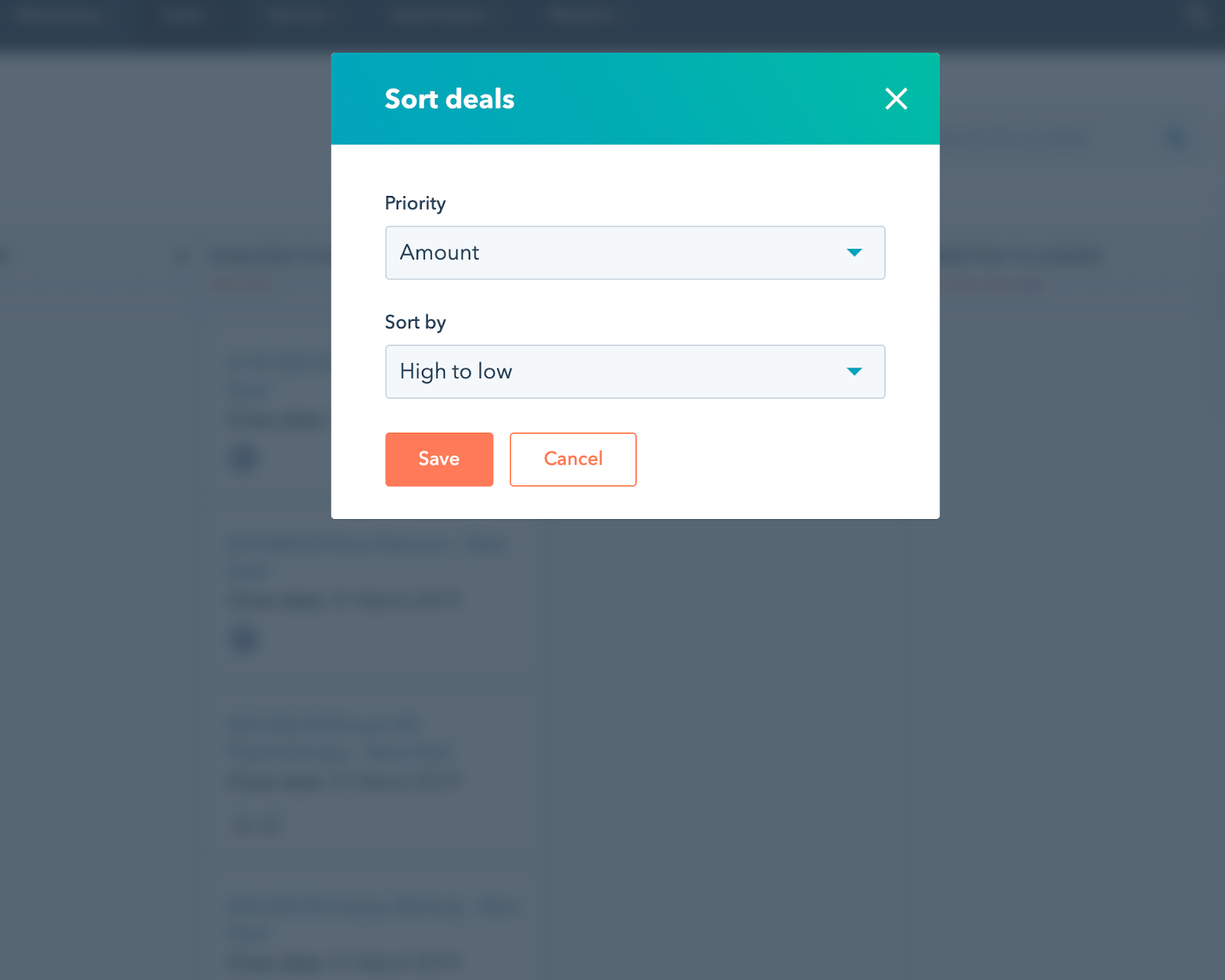 Shot 4: HubSpot Gotcha of the Week
Large video uploads.
The 'supported' file size is stated as being 2GB, however, this will often fail if over 1GB.
Shot 5: Marketing Tip of the Week
What does it mean when we say 'long tail query'?
https://twitter.com/willcritchlow/status/1128314318271991808?s=12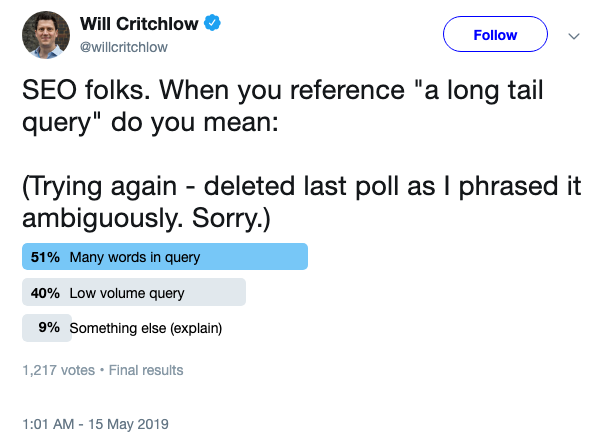 Originally the term meant 'low volume', but it has got confusing in the last decade.
Shot 6: Insight of the Week
Should you pay attention to your META descriptions.
Answer: Yes, but don't be too precious about them.
Consider this (small) study about how often Google rewrites page meta descriptions:
https://strategiq.co/google-rewrites-meta-descriptions/
Caveat: tiny sample size, small test, results aren't confident.
However, they are useful for prompting reflection.
Summary: Assume Google rewrites your page descriptions, and predominantly on lower ranking pages (eg on page 2 and lower).
Google will rewrite your meta descriptions if it thinks it can do a better job. Sometimes it is good at this, other times not.
Takeaway: if you are seeing your meta descriptions being rewritten regularly, think through the intent of the page - it's potentially at odds with your description.
General guidelines: Write your meta descriptions as a call to action, highlighting the value of what people will get if they visit the page.
Shot 7: Thank You Page of the Week
Good landing page:
https://offers.hubspot.com/how-to-conduct-technical-seo-audit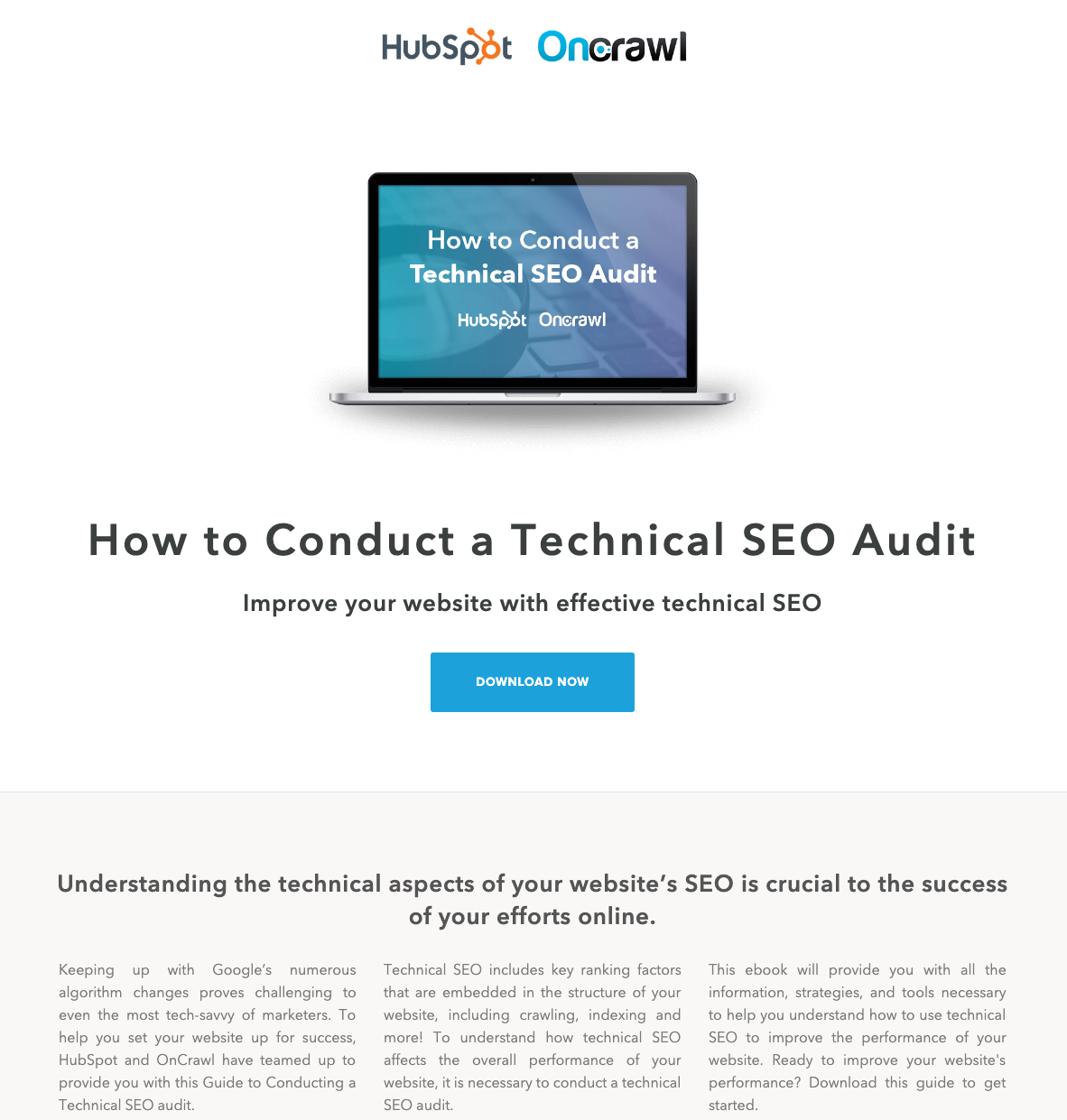 And it goes on and on and even includes an embedded preview.
But what I like most is the Thank You page: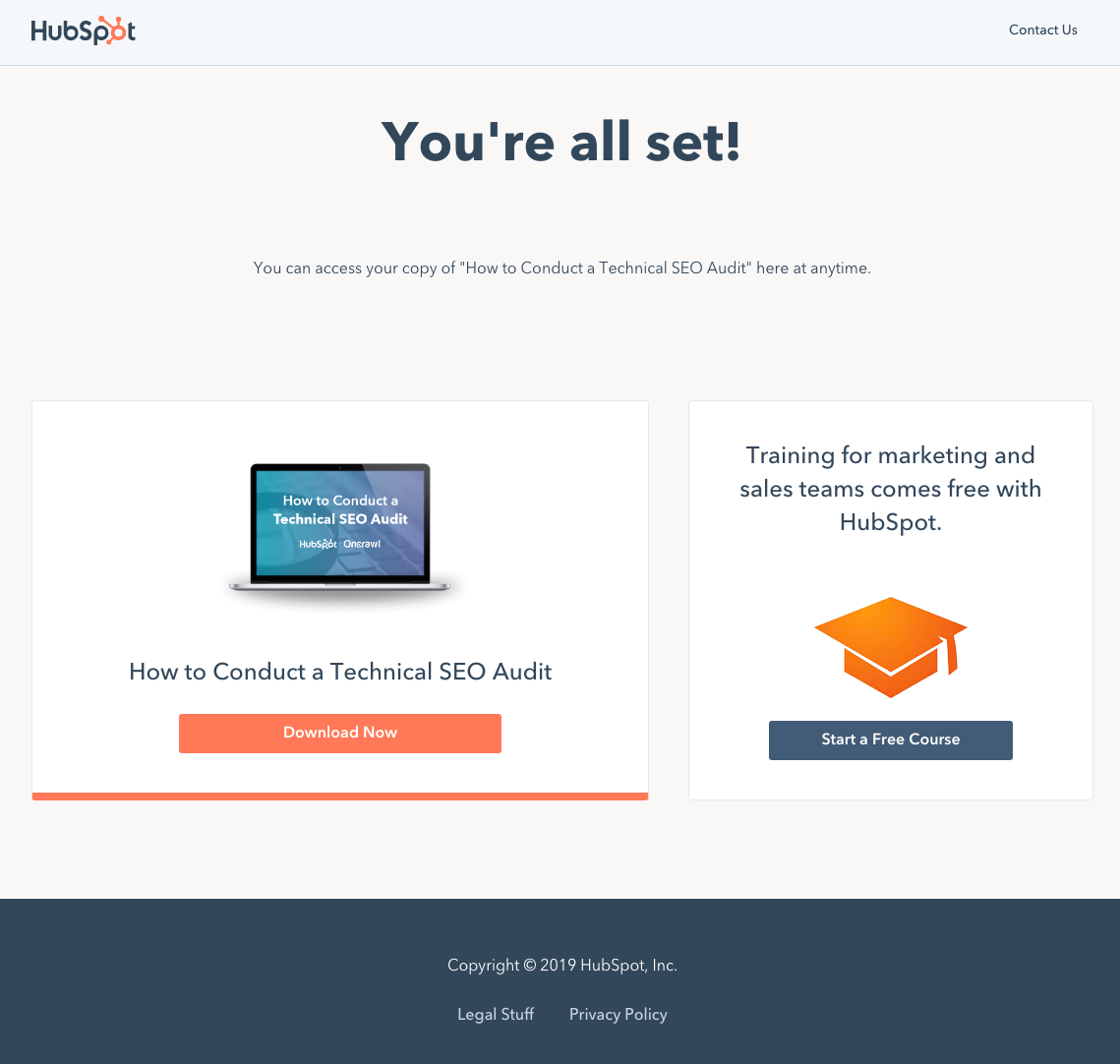 The upsell is to a course on their HubSpot academy.
Get people sticky on the training. Very good upsell.
Shot 8: Resource of the Week
Da Vinci tools - Chrome extension for marketing geeks to add functionality to GA, GTM, Ads and GDS:
https://support.davinci.tools/
The heatmap tools are really useful:
https://support.davinci.tools/knowledge-bases/2/articles/79-adwords-features
Easily highlight high and low engagement pages
Shot 9: Quote of the Week
"If you look closely at decisions that don't initially make sense, you'll likely see status roles at work. The decision didn't make sense to you, but it made perfect sense to the person who made it. We spend a lot of time paying attention to status."
Shot 10: Bonus Links of the Week
Hyper-verticalisation
Disintermediation
And other terms you should understand:
https://medium.com/craft-ventures/linkedin-is-the-new-craigslist-39e71238e995
Please rate and leave us some feedback as this helps us improve and reach more marketers.