Welcome to Episode 171 of HubShots!
HubShots - APAC's number 1 HubSpot focussed podcast - where we discuss HubSpot tips & tricks, new features, and strategies for growing your marketing results.
We hope you enjoy the podcast as much as HubSpot's CEO, Brian Halligan does.
This episode we chat about HubSpot's new Go Action in Workflows, the trauma of having a contact list get quarantined, plus a look at how Seth Godin is using Instagram
Listen to the episode here: https://soundcloud.com/hubshots/171-workflow-go-action-the-pain-of-hubspot-quarantine/
HubShots, the podcast for marketing managers and sales professionals who use HubSpot, hosted by Ian Jacob from Search & Be Found and Craig Bailey from XEN Systems.
Subscribe to our YouTube channel here: https://www.youtube.com/channel/UCD3Uo4X-IxPJLE8ygPDQhNQ
Subscribe to our Spotify channel here: https://open.spotify.com/show/7oee8w41riN5aRNrLKT2ar
Join the Facebook group here: https://www.facebook.com/groups/hubshots/
Follow us on Twitter here: https://twitter.com/hubshots
Follow us on Instagram here: https://www.instagram.com/hubshotspodcast/
Follow us on LinkedIn here: https://www.linkedin.com/company/hubshots/
Recorded: Tuesday 27 August 2019 | Published: Friday 6 September 2019
Shot 1: Inbound Thought of the Week
Plant based KFC
KFC is about to offer Beyond Meat chicken:
https://www.cnbc.com/2019/08/26/kfc-will-test-beyond-meat-plant-based-chicken.html?utm_source=morning_brew
I learnt a new word: flexitarian : a person who consumes mainly vegetarian food but occasionally eats meat or fish
https://www.macmillandictionary.com/us/buzzword/entries/flexitarian.html
Btw Seeing the word 'fried' coming back - turns out that wasn't the reason they rebranded to KFC in the 90s:
https://www.rd.com/food/fun/kfc-kentucky-fried-chicken-name-change/
HUGcast - September 2019
The Sydney HubSpot User Group (HUG) is coming up on Wednesday 25 September 2019.
At the event we'll be recording a podcast about how to get started recording a podcast.
It will also be our post Inbound event with takeaways from the conference.
Look for details here:
https://events.hubspotusergroups.com/sydneyhug
Shot 2: HubSpot Marketing Feature of the Week
Workflow branch joins
Using Go in workflows to connect branches
https://knowledge.hubspot.com/articles/kcs_article/workflows/connect-workflow-branches-using-go-to-action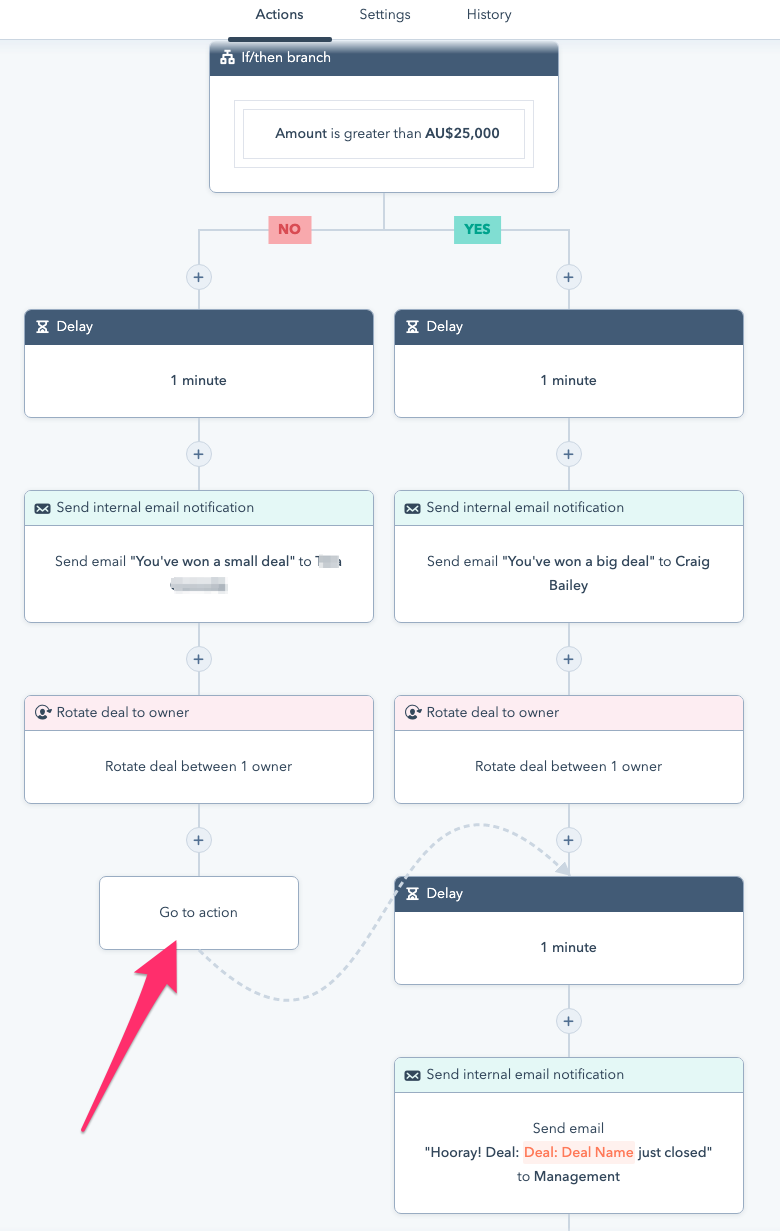 Currently in Company, Deal and Ticket workflows.
Can't wait for this to be added to Contact workflows as well.
Influenced revenue report - thanks Justin
Reports > Analytics Tools > Campaign Analytics: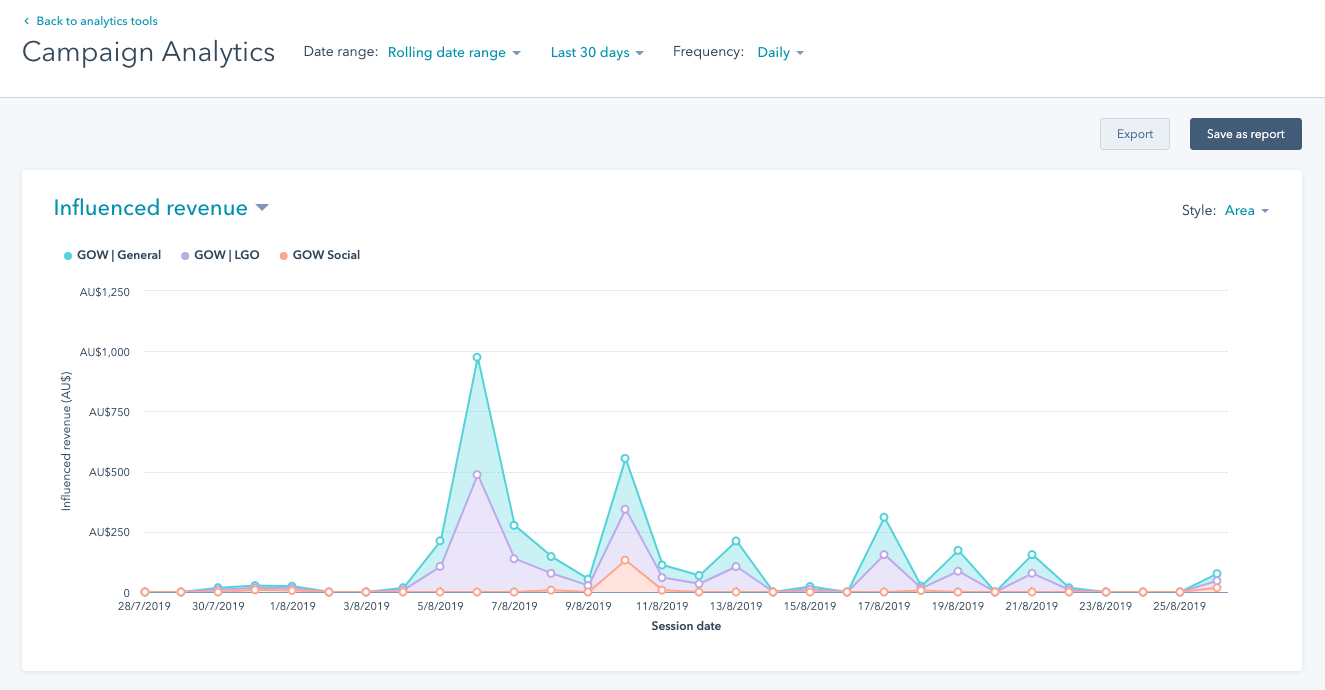 #reportbetter
Shot 3: HubSpot Sales Feature of the Week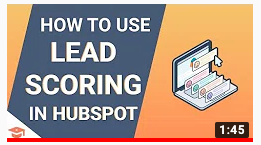 A really good and simple reminder about manual lead scoring.
https://www.youtube.com/watch?v=RQ8P7C4k_As
Shot 4: HubSpot Gotcha of the Week
Where are all the new releases?
===> waiting for Inbound19
Shot 5: Marketing Tip of the Week
Using smart content:
https://blog.hubspot.com/customers/five-considerations-before-using-smart-content
Shot 6: Insight of the Week
There are Google Ads, and then there are More Ads:
https://twitter.com/vorticoncmdr/status/1165530166816325632?s=12
Interesting use of Instagram by Seth Godin:
https://www.instagram.com/sethgodin/?hl=en
Eg he ran an Instagram Live and Facebook Live event:
https://www.instagram.com/p/B1grfO0AxwD/
Shot 7: App Integration of the Week
NeverBounce
Ran into some issues with email delivery this week and had to use NeverBounce. Here are some of the results as we connected it to HubSpot to do the validation and then pushed the data back.
But how do you check it? They will attempt to create a HubSpot property named "neverbouncevalidationresult" to store the NeverBounce validation result (valid, invalid, disposable, catchall, and unknown).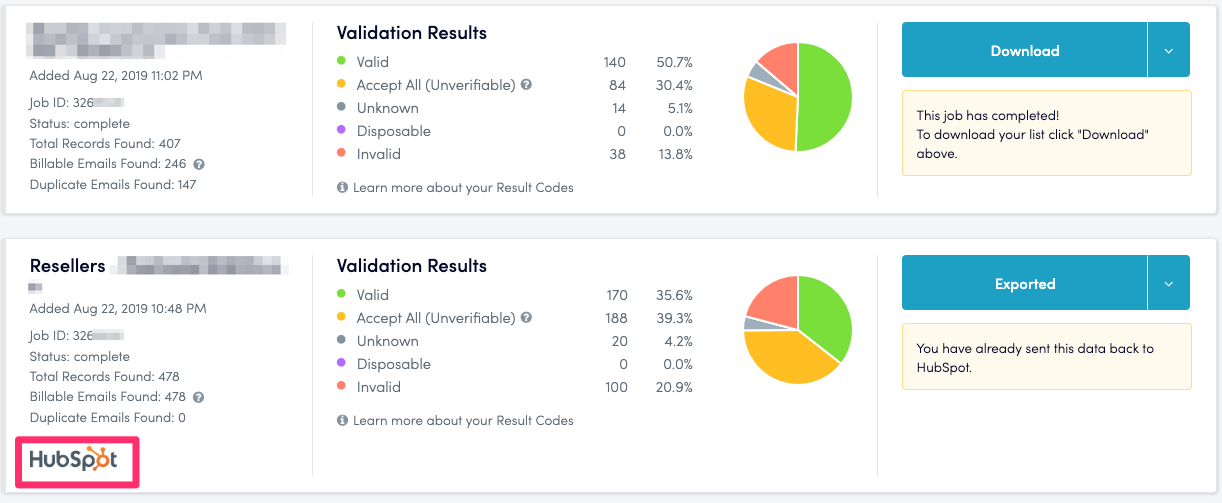 https://knowledge.hubspot.com/articles/kcs_article/email/what-does-it-mean-if-my-lists-have-been-quarantined
Shot 8: Resource of the Week
https://databox.com/the-44-most-destructive-seo-myths-according-to-120-seos
https://www.craigbailey.net/seo-myths/
Shot 9: Quote of the Week
"Different' and 'new' is relatively easy. Doing something that's genuinely better is very hard."
Shot 10: Bonus Links of the Week
Yet another post about doing a simple SEO audit:
https://contentmarketinginstitute.com/2019/08/helpful-seo-audit/
Interesting link experiment going on by Dejan SEO (after their main site was penalised):
https://dejanmarketing.com/link/
Please rate and leave us some feedback as this helps us improve and reach more marketers.