Welcome to Episode 19 of HubShots!
Recorded: 09 February 2016
Welcome
Shot 1: Inbound Thought of the Week
Brian Halligan on how he is leading HubSpot now that it has moved from being a start-up to being a scale-up: https://readthink.com/scale-up-leadership-lessons-i-ve-learned-over-9-years-as-hubspot-s-ceo-39521f5b7567
Action: Preventing potholes!
HubSpots Culture Code: http://www.slideshare.net/HubSpot/the-hubspot-culture-code-creating-a-company-we-love
Slide 17: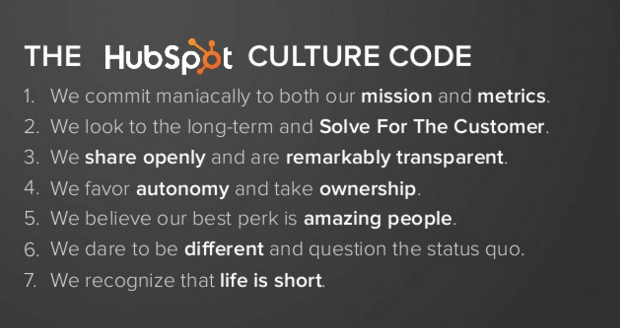 Slide 64: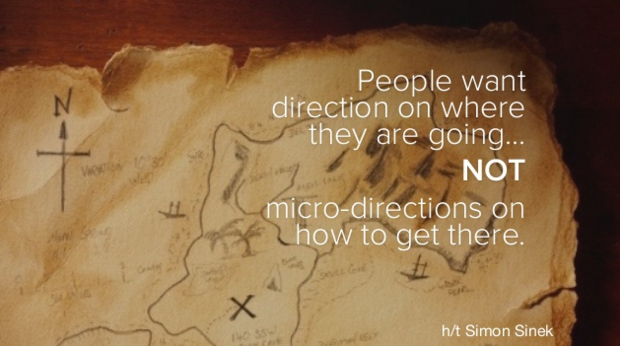 Shot 2: HubSpot feature/tip of the Week
Using the Recent Conversion field: http://knowledge.hubspot.com/articles/kcs_article/contacts/list-of-hubspot-s-default-contact-properties
Full working example of using it: http://xen.com.au/using-the-hubspot-recent-conversion-contact-field/
Action: Go setup a workflow so you can utilise this feature
Shot 3: Challenge of the Week
Having conversations with sales/people that followup leads. Keeping a track.
Action: Do you on a weekly/fortnightly basis analyse leads with Sales and see if you can extract information that will help to better target campaigns?
Shot 4: Opinion of the Week
Sales alignment predictions for 2016: http://blog.hubspot.com/sales/sales-experts-predict-improve-sales-productivity
"In 2016, sales and marketing managers will map sales and marketing processes to how prospects actually buy -- from awareness to close. While CEB states that almost two-thirds of the buying decision is already made before a prospect ever makes contact with a sales team, prospects do not stop their research at that moment. Client acquisition used to be a relay race. Marketing captured the lead and then nurtured the lead part of the way. Then, Sales ran the rest of the race by themselves. The two did not need to communicate to win, they just needed to hand off the baton properly. But today, it's a three-legged race with Sales and Marketing's legs tied together. In the three-legged race, the prospect receives stimuli from both Marketing and Sales throughout the buying process. In order to win, a firm must have two partners with clear shared goals, a defined process, and open continuous communication."
- Chris Handy, Founder & CEO, Thinkhandy: http://www.thinkhandy.com/
Action: think about how you can make your process better...
Shot 5: General Tip of the Week
Instagram tips: http://blog.hubspot.com/marketing/instagram-features-tricks
Action: Look and see if you can make changes that help your Instagram
Shot 6: State of Inbound Item of the Week
New HubSpot Research Hub: http://blog.hubspot.com/marketing/hubspot-research-hub
http://research.hubspot.com/reports/native-advertising-rises-as-consumers-opt-out
Why people unsubscribe from emails: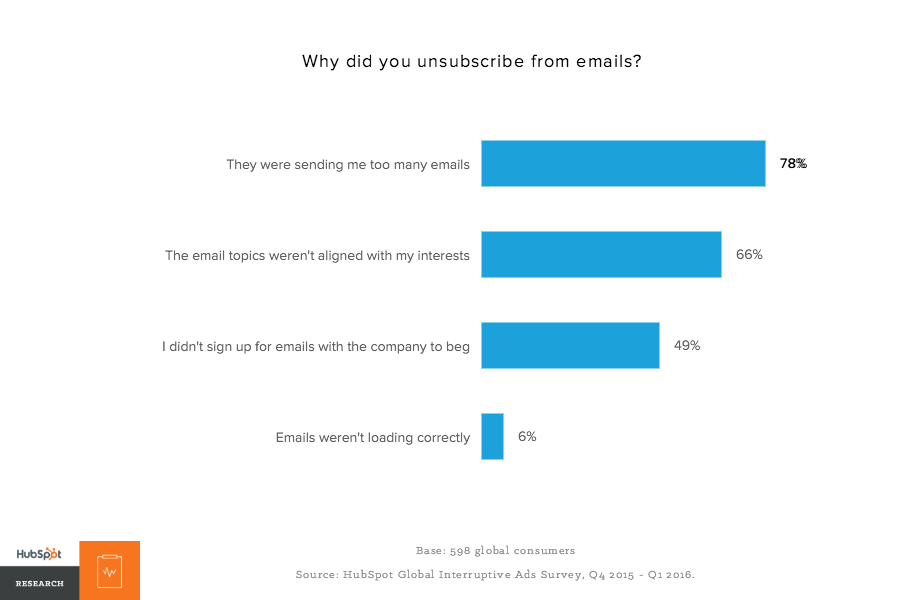 Action: Review the emails you are sending out.
Next episode we'll be looking at what forms of advertising people like/dislike: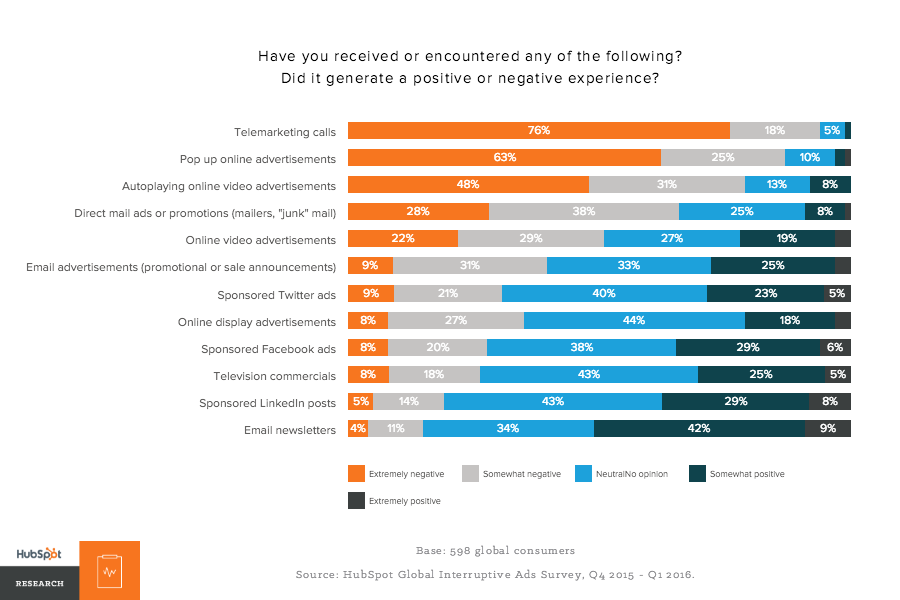 Notice the bottom 6 - they were the least negative e.g. Sponsored LinkedIn Posts had a very low negative response: big opportunity!
Shot 7: Resource of the Week
The cost of bad sales data: https://blog.kissmetrics.com/bad-data-killing-sales
Action item: clean data saves sales time, reduces database sizes, makes analysis more accurate. Look at cleanup workflows.
Shot 8: Community Item of the Week
The best time to post on Facebook:
http://www.slideshare.net/buzzsumo/how-to-improve-facebook-engagement-insights-from-1bn-posts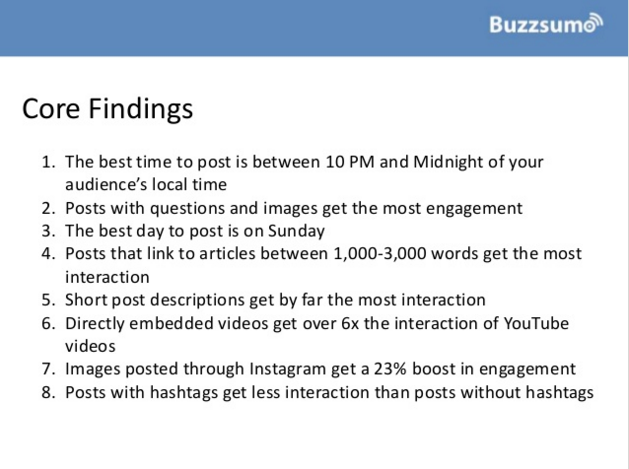 Shot 9: Podcast of the Week
Foundr - Learn from Proven Entrepreneurs & Startup Founders: https://foundrmag.com/podcast-with-nathan-chan/