Welcome to HubShots Episode 257: CRM Suite Starter
This edition we dive into:
HubSpot CRM Suite Starter
What it includes
Who it's for
When you should upgrade
How it fits into your company's technology stack
You can listen to this episode of the show here.
Did a colleague forward this episode to you? Sign up here to get yours every Friday.
Please forward this on to your work colleagues.
Recorded: Monday 16 August 2021 | Published: Friday 20 August 2021
Shot 1: Growth Thought of the Week
Understanding CRM Suite Starter
HubSpot has 'bundles' that allow you to bundle together Hubs and save. They also have pre-configured 'suite' bundles.
One of those pre-configured suites is the CRM Suite Starter.
This episode we chat about:
What's included in HubSpot CRM Suite Starter
Who it's ideal for
When you'd upgrade to CRM Suite Pro or any of the Pro Hubs
How it fits into your overall marketing tech stack
Correction:
RSS Email (Blog Emails) in CMS Starter
A quick correction (I think) to our episode last week about CMS Hub Starter - in that episode I mentioned that I didn't think RSS emails were included. Turns out they are! Apologies for the mistake, but yay for the added functionality. Note: they are referred to as blog emails.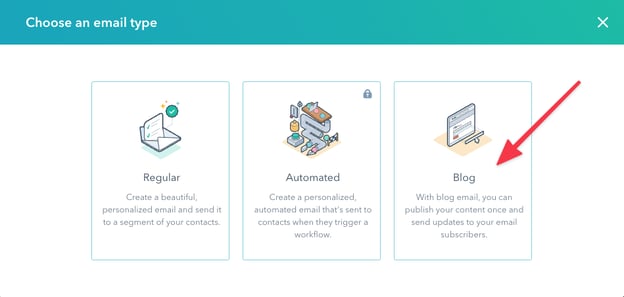 ---
Shot 2: CRM Suite Starter Overview
So what is included in HubSpot CRM Starter Bundle:
Marketing Hub Starter (1,000 marketing contacts)
Sales Hub Starter - 2 paid users
Service Hub Starter - 2 paid users
CMS Hub Starter
Operations Hub Starter
Inexpensive contacts
Note: all the screenshots below show AU pricing: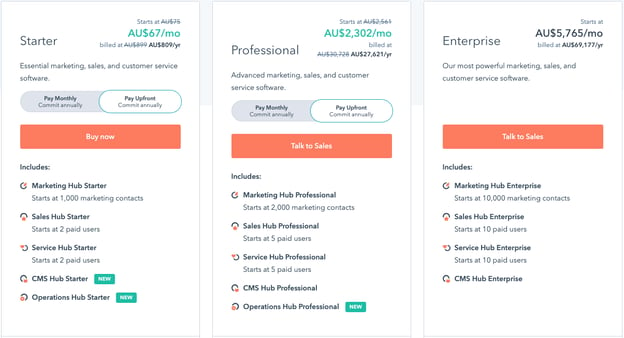 One of the main reasons to choose CRM Suite Starter over Marketing Hub Starter is the price of contacts: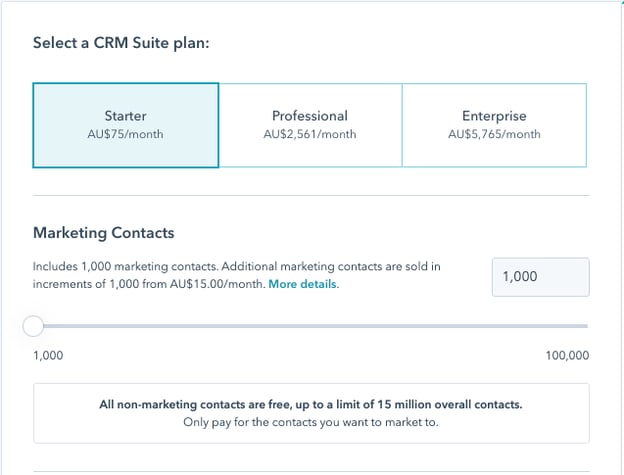 With CRM Suite Starter, each additional 1000 contacts is $15 per month (this is the AU pricing) compared to $67 with Marketing Starter (ie a factor of 4X) cheaper.
This is why we advise against Marketing Hub Starter, and instead recommend CRM Suite Starter.
Note: there is a difference in the renewal term - with Marketing Hub Starter you can select a monthly renewal (ie fine to cancel after a month), however with CRM Suite Starter you are locked into an annual renewal (ie can't cancel after a month). This may be a consideration for someone new to HubSpot and just checking it out - however if you've been using the Free tools for a while and like them, then choosing the CRM Suiter Starter as your first upgrade is a no brainer in my opinion.
Some Unexpected Features that are Included
Brand Kit
There's a nice brand kit feature included - for managing your default logos, colours and themes: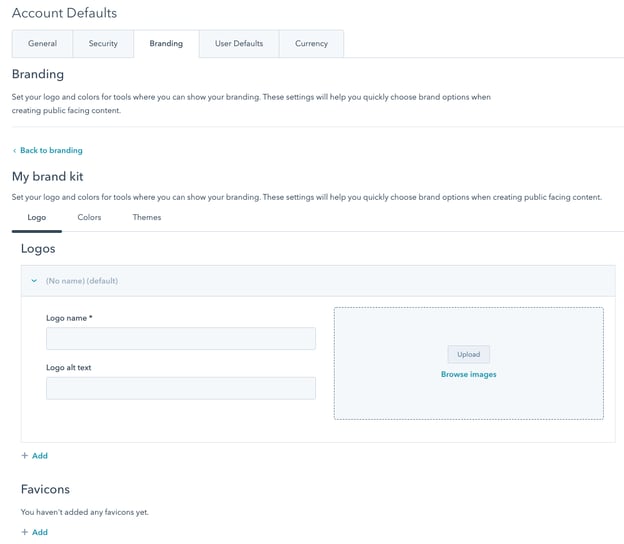 Quotes
Deals can include Quotes. And bonus, Quotes allow connection to Stripe to collect payments.
Note: you don't get product libraries (that's part of Pro)
Slack Integration
You can connect HubSpot to your Slack channels for notifications.
Deal and Service Simple Automation
Deals include simple automation for sending internal email notifications when deals stages change: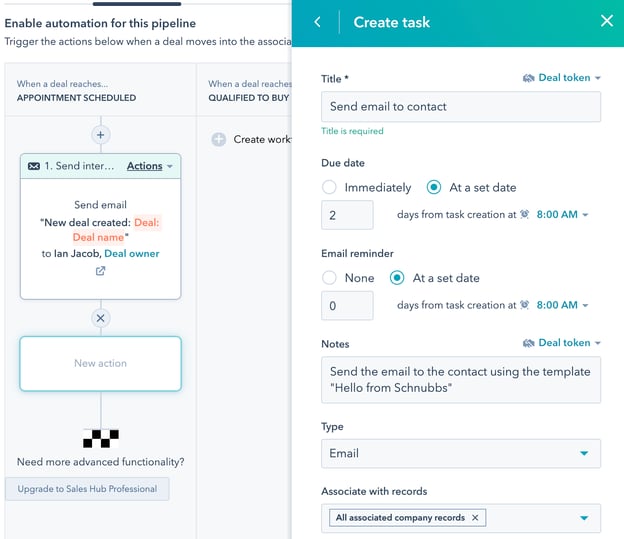 Some Frustrations
You are limited to connecting 2 ad accounts, and you can't purchase the Ads add-on - which is kinda weird (there's an opportunity for HubSpot to offer the Ads limit increase on Starter)
---
Shot 3: Who is HubSpot CRM Suite Starter For?
There's a few segments that CRM Suite Starter is ideal for.
Small businesses
Companies looking to simplify their current marketing stack
Companies looking to quickly spin up a site with basic marketing features
Companies with a 1-2 person sales team
Companies with a 1-2 person customer service team
Most likely they've been trying HubSpot Free and are looking to grow their processes to the next stage, but aren't yet in the market for the Pro tiers or full automation.
---
Shot 4: When would you upgrade to CRM Suite Pro?
So you're using CRM Suite Starter and loving it. What are the trigger points for considering an upgrade to Pro versions of any of the Hubs?
Here's the key upgrade paths we're seeing:
Upgrade to Marketing Pro
The most common move from Marketing Starter to Marketing Pro is due to:
Adding sophisticated automation to the implementation
Adding social management in an integrated way (as opposed to using 3rd party tools)
Adding more reporting granularity and dashboards
Adding A/B testing and smart content to landing pages
Adding campaigns
Add CTAs with testing of variations
Adding SEO Audits
Able to add Ads add-on
Upgrade to Sales Pro
Adding sales process automation
Adding lead rotation
Adding mandatory fields on data collection
Shared task queues
Sequences
eSignatures in Quotes
Forecasting
ABM tools
Sales analytics
Upgrade to Service Pro
Adding automation to service ticket processes
Adding a knowledge base
Adding an easy way to collect feedback through different types of surveys, like support and NPS
Upgrade to CMS Pro
Removing the 15 page limit
Adding A/B testing
Adding personalisation
Adding smart content
Adding content staging
Common across All
Phone support
Adding Teams
Calculated properties
Additional dashboards and reports
Analytics Views (in reports)
Record customization
Salesforce integration
Video hosting
---
Shot 5: The CRM Suite Family
CRM Suite Starter fits into the usual Starter -> Pro -> Enterprise track of product tiers.
From CRM Suite Starter you can upgrade to Pro or Enterprise.
The Suite bundles are a good way to save when you use a number of the Hubs. However, be aware that the jump to Pro sets the per contact pricing back to $75AUD per thousand: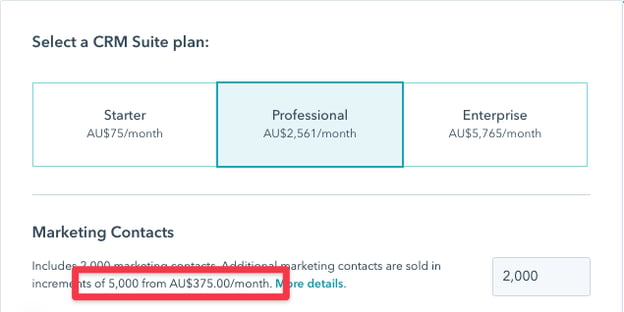 But then jumping to Enterprise, brings the pricing back to the $15 AUD per thousand pricing: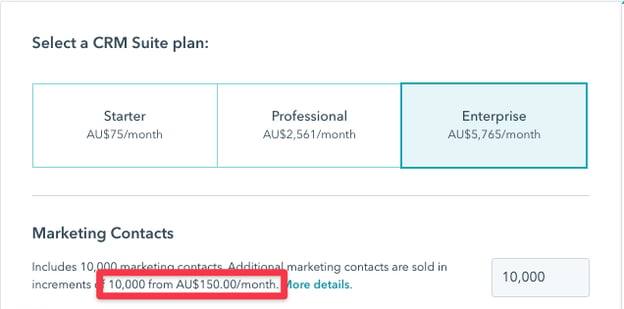 This is a little puzzling to me, and I suspect in future HubSpot might bring the Pro Suite contact pricing more inline with the Starter and Enterprise pricing.
---
Shot 6: Our current Marketing Tech Stack for small businesses
For small businesses this is our current stack:
HubSpot CRM Suite Starter, which includes:

HubSpot Marketing Starter
HubSpot CMS Starter
HubSpot Sales Starter
HubSpot Service Starter
HubSpot Operation Starter
Inexpensive costs per 1000 contacts

MailerLite (for email automation emails)

Use Operations Hub Starter to do the syncing between HubSpot and MailerLite

Agorapulse (for social management)
This is an update to our previous stack (which you can review in episode 138).
---
Shot 7: Follow Us on the Socials
Connect with HubShots here:
Connect with Ian Jacob on LinkedIn and Craig Bailey on LinkedIn
---
HubShots, the podcast for marketing managers and sales professionals who use HubSpot, hosted by Ian Jacob from Search & Be Found and Craig Bailey from XEN Systems and XEN Solar.
HubShots is produced by Christopher Mottram from Podcastily.
Please share this with colleagues - it helps us improve and reach more marketers.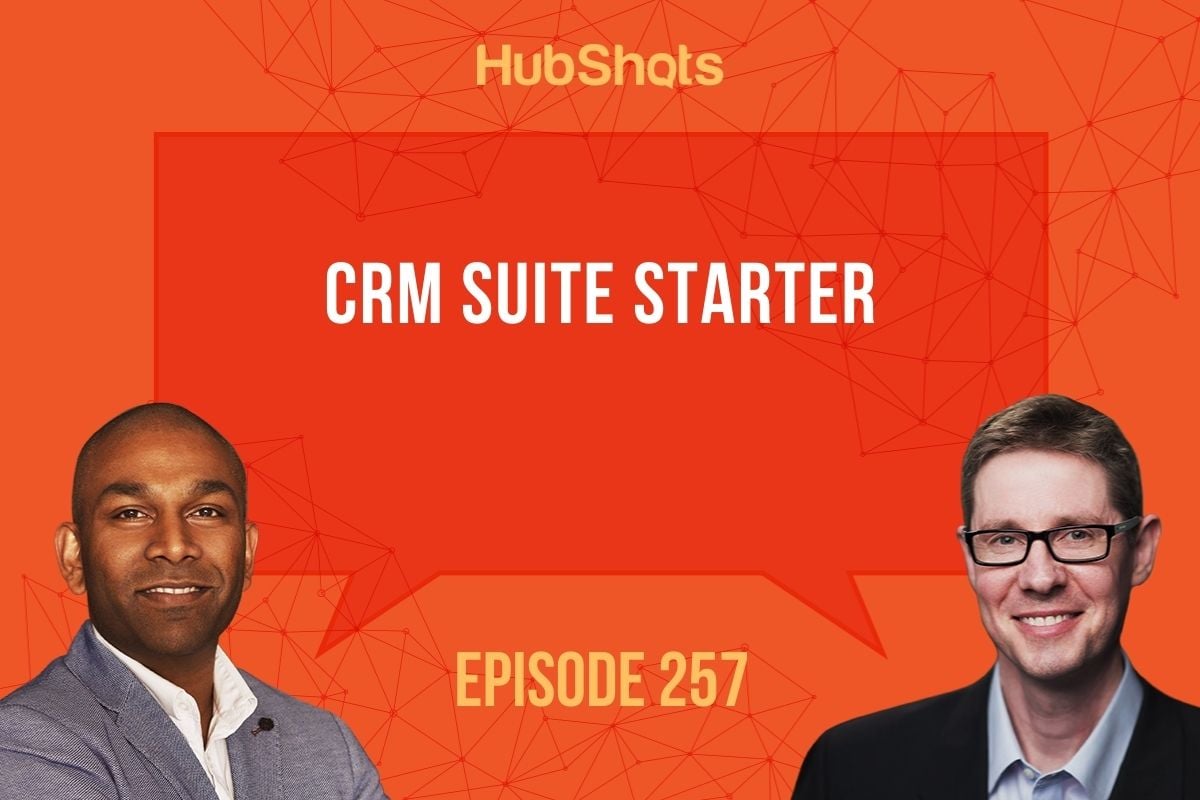 ---