Welcome to HubShots Episode 263: Inbound Announcements that mattered, Sending internal notifications tips
This edition we dive into:
HubSpot Payments announced
HubSpot Roadmaps
Using Analytics Views in Traffic Analytics reports
How to send internal notifications when a new blog post is published
How to optimise channels versus optimising ads in a channel
How to use the Knowledge Base searched for terms to drive content ideas
An example of a terrible sales process
Using In-App Notification workflow actions
You can listen to this episode of the show here.
Did a colleague forward this episode to you? Sign up here to get yours every Friday.
Please forward this on to your work colleagues.
Recorded: Monday 18 October 2021 | Published: Friday 22 October 2021
🌱 Shot 1: Growth Thought of the Week
Inbound Announcements
HubSpot held their annual conference (ahem I mean 'online immersive experience') last week. Amongst other things it's a time to hear from Brian and Dharmesh about the plans for the future.
There were some special moments in the keynotes (Spotlights) - and this one from Brian and Yamini is a beautiful example: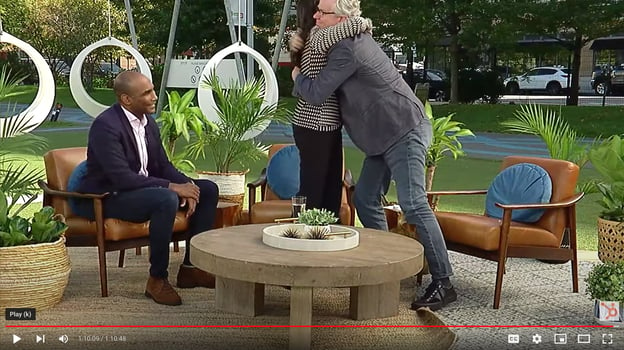 Start at the 1:04:44 mark for the context. Thank me later.
I feel confident I have been and will continue to be in safe hands.
💳
HubSpot Payments
HubSpot announced their HubSpot Payments functionality. This is pretty huge (and certainly the markets thought so) because it removes a ton of friction for taking payments. I can't wait to try this (I have a few personal projects ready for it, as well as a few clients hanging out for it) but it's only in beta in the US at the moment. Timing guidance I've been given for access outside the US is early 2022 at best (sad face).
HubSpot Roadmaps
HubSpot's product roadmaps have been refreshed as well. You can view them here.
Perhaps my favourite upcoming feature is Multi-step forms - can't wait!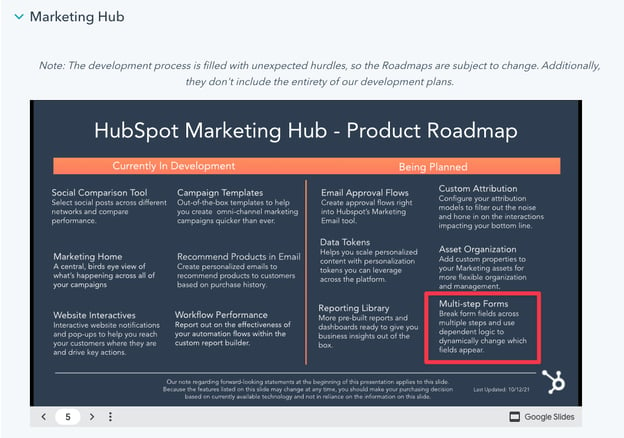 ---
Shot 2: Quick Shots of the Week
Here's a few quick items of interest we noticed:
HubSpot Ad Sequencing is now live (we covered this in episode 261)
You can now quickly copy permission to new users

---
Shot 3: HubSpot Marketing Feature of the Week
Using HubSpot Analytics Views to filter Traffic Analytics reports
Analytics Views are an often underutilised way to slice and dice your Traffic Analytics reports.
You can create analytics views from the Settings area to create filters on:
Country
Domain (sub-domain, brand domain, top level domain)
Here's an example of creating a view based on Country: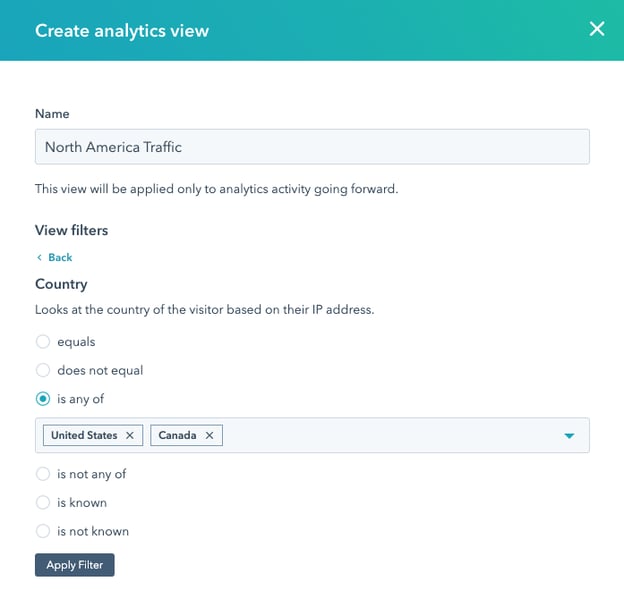 And here's one for Australian visitors: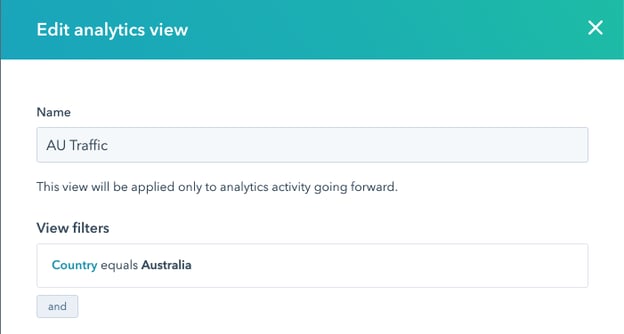 These views can then be selected on the Traffic Analytics reports: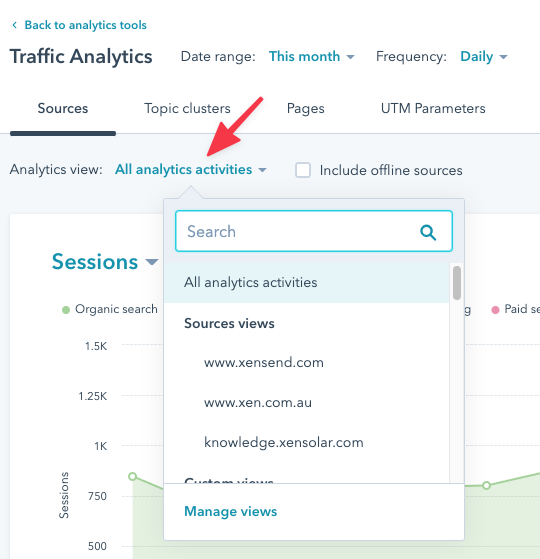 Here's a quick video walkthrough of setting one up in our portal: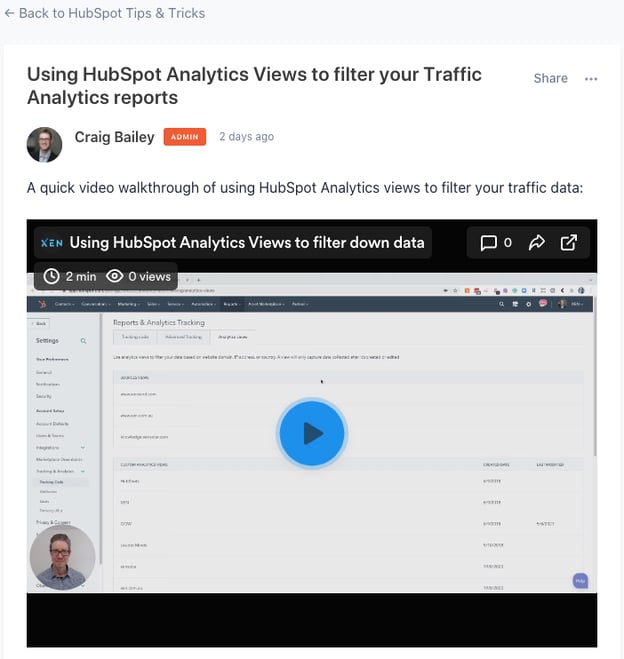 ---
💰 Shot 4: HubSpot Sales Feature of the Week
How to notify staff every time a new blog post is published
This is a perfect example of a marketing feature being used to empower sales teams.
Short version: Create an RSS email with Instant notifications (and sign up your sales team to the notifications)
Firstly make sure you have the email: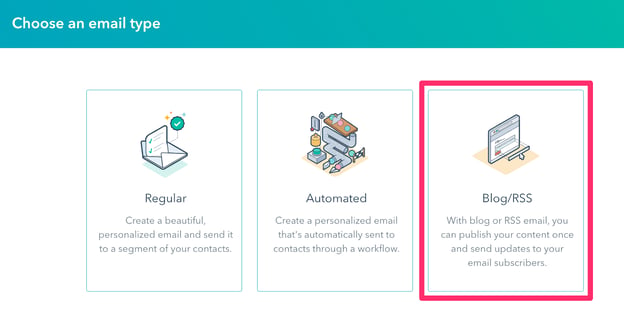 Here you can either choose a summary email or the complete post.
Once you have the email make sure the contacts subscription is updated so they receive the email. This will mean that all your sales/team need to be in HubSpot as contacts.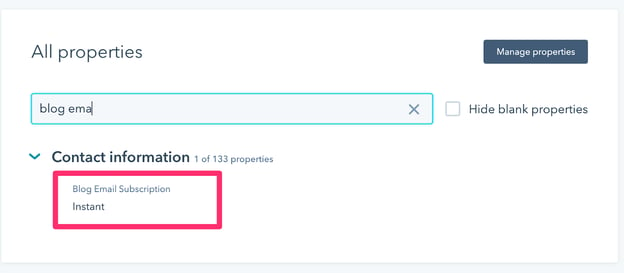 ---
Shot 5: HubSpot Service Feature of the Week
Knowledge Base Most Searched Terms widget
The Knowledge Base tool has a hand widget at the bottom of the page that lists the search terms used on the knowledge base, plus whether there were any results found: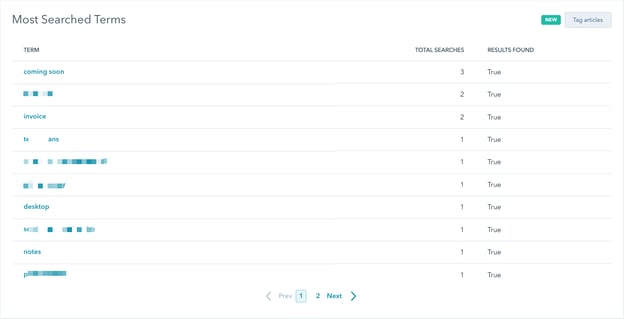 Quick process tip: Check the list for any search terms that didn't have results found, and create an article that covers the search term.
---
​​🤖 Shot 6: HubSpot Workflow Action of the Week
HubSpot Internal In-App Notification Action
The In-app notification action is a handy way to add notification either in the web app on desktop or in the notifications area on your mobile device. They can be created using the following action: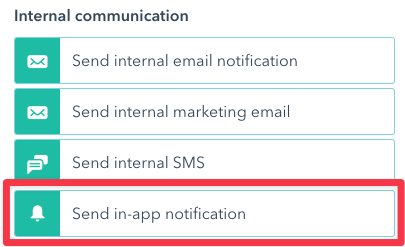 The notification can be sent to users, teams and/or owners, and can use contact tokens in the message: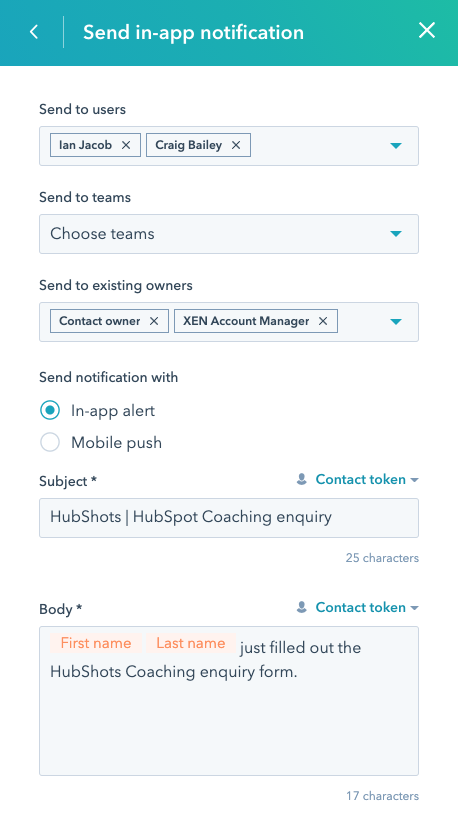 There is a difference between the 'In-app alert' versus the 'Mobile push' notification:
In-app alerts appear in the HubSpot Hub (ie in your browser on desktop) under the 'bell' icon in the top right
Mobile push notifications appear as a notification on your phone (assuming you have Notifications enabled for the HubSpot app on your phone)
Note: the mobile notification appears as part of your overall notifications area (not the specific notifications within the HubSpot app). Pressing the notification will open the HubSpot app at the contact that the alert relates to.
---
✉️ Shot 7: Marketing Tip of the Week
An Example of Terrible Sales Process that Marketing Should Have Prevented
As regular listeners and readers might know we use Teamwork for project managing all our client and internal projects. We love it.
They recently released a new feature: Profitability Reporting
Excellent I thought - would love to have that.
So I went to their site to check pricing, and got the dreaded Contact Us option: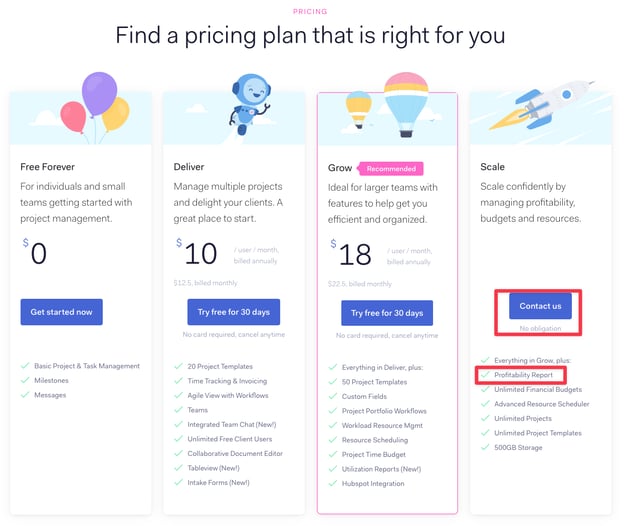 Note: this is even though we're a long time customer.
So I filled in the form and then waited. It raised a support ticket. And then the email back and forth continued:

The first email was to check my requirements (even though I'd mentioned them on my initial form submit). I replied straight away.
Next email was 2 days later, introducing me to an account manager and suggesting I book in for a meeting. I replied that I just wanted the price.
They reply with the price. For the record it's $55 USD per user (to save you having to go through the same process if you're in this position).
That's approx 4 times what I'm paying now, so not a fit at this time (although it may be worth it in the future as our team grows and that type of profitability tracking becomes even more important due to the size of the projects and teams - for now we'll just continue to do it manually via spreadsheets).
Important: It's not the price I'm complaining about - it's the experience.
It took me at least 4 days to get the damn price. Not to mention all the time it wasted for both me and them. And that I'm so frustrated with the experience.
Makes me realise just how good HubSpot is at this - I can check pricing at any time for any of our portals - without needing to go through the stupid sales time wasting process of the above.
Summary: I love Teamwork, but hate their sales process.
Here's the takeaway: Marketing should have prevented all this, so that Sales can just concentrate on the qualified contacts (including existing customers!)
Reminds me of this gem (this is how I felt):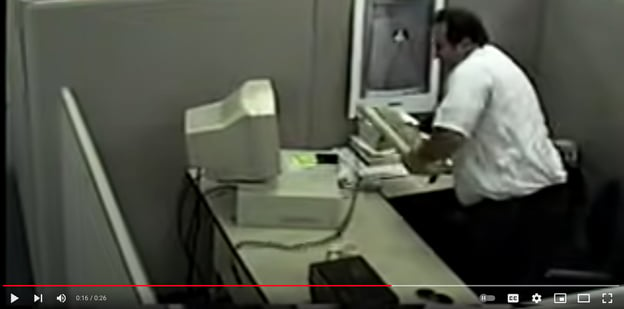 Or perhaps this.
---
💡 Shot 8: Insight of the Week
Optimising Channels versus Optimising Ads
A problem for marketing managers who work with longer sales cycle products (eg B2B sales) is analysing whether a particular channel is working or not.
For example, let's say that a sale of a B2B product typically takes 3 months from first contact to first sale. What does this mean for monthly ROI reporting? How do you analyse whether the channel is worth continuing with?
The answer is that channel optimisation is a process:
it starts with ad optimisation in the first period (eg first month)
Then progresses to landing page optimisation (ie once the ads are performing)
And only once a period of typical sales cycle has passed (Eg 3 months in the above example) can the channel be evaluated as successful or not
Also, look at key metrics like cost per contact since you have that in HubSpot
This is important for marketers who are in a test and measure phase with a new channel. It can be tempting to either:
Discard a channel to early - because you don't yet have enough time to have had a full sales cycle
Endorse a channel to early - because it had plenty of form submits (but takes longer to work out whether they are actually quality leads or not)
💡Key takeaway: Ensure your new channel testing is conducted for at least as long as a typical sales cycle duration.
---
🤏 Shot 9: HubShots Throwback of the Week
Via the HubSpot product updates blog.
This time a year ago HubSpot was introducing the Today View on Mobile — calling it a new home for sales reps!
---
Shot 10: Resource of the Week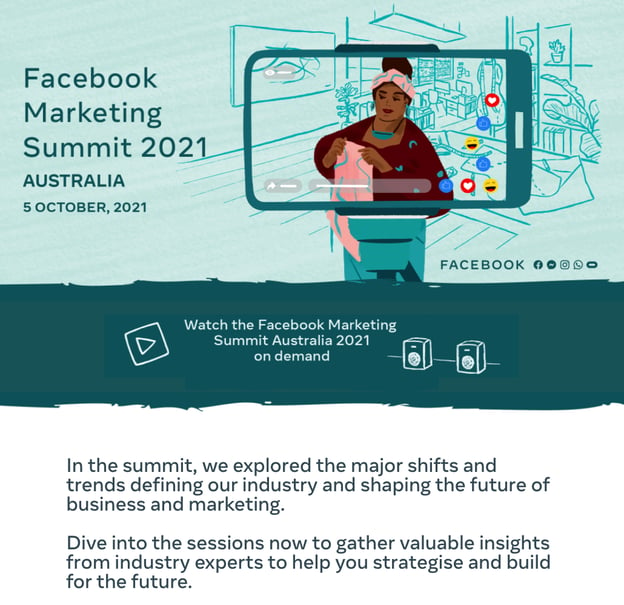 Facebook Marketing Summit Australia
---
💬 Shot 11: Quote of the Week
"You can't out-spend the giants, but you can out-think, out-teach, and out-help them."
— Brian Halligan
---
Shot 12: HubSpot Coaching with Ian and Craig
If you are interested in a meeting weekly with Ian and Craig, check out the HubShots HubSpot Coaching options available.
---
Shot 13: Follow Us on the Socials
Connect with HubShots here:
Connect with Ian Jacob on LinkedIn and Craig Bailey on LinkedIn
---
HubShots, the podcast for marketing managers and sales professionals who use HubSpot, hosted by Ian Jacob from Search & Be Found and Craig Bailey from XEN Systems and XEN Solar.
HubShots is produced by Christopher Mottram from Podcastily.
Please share this with colleagues - it helps us improve and reach more marketers.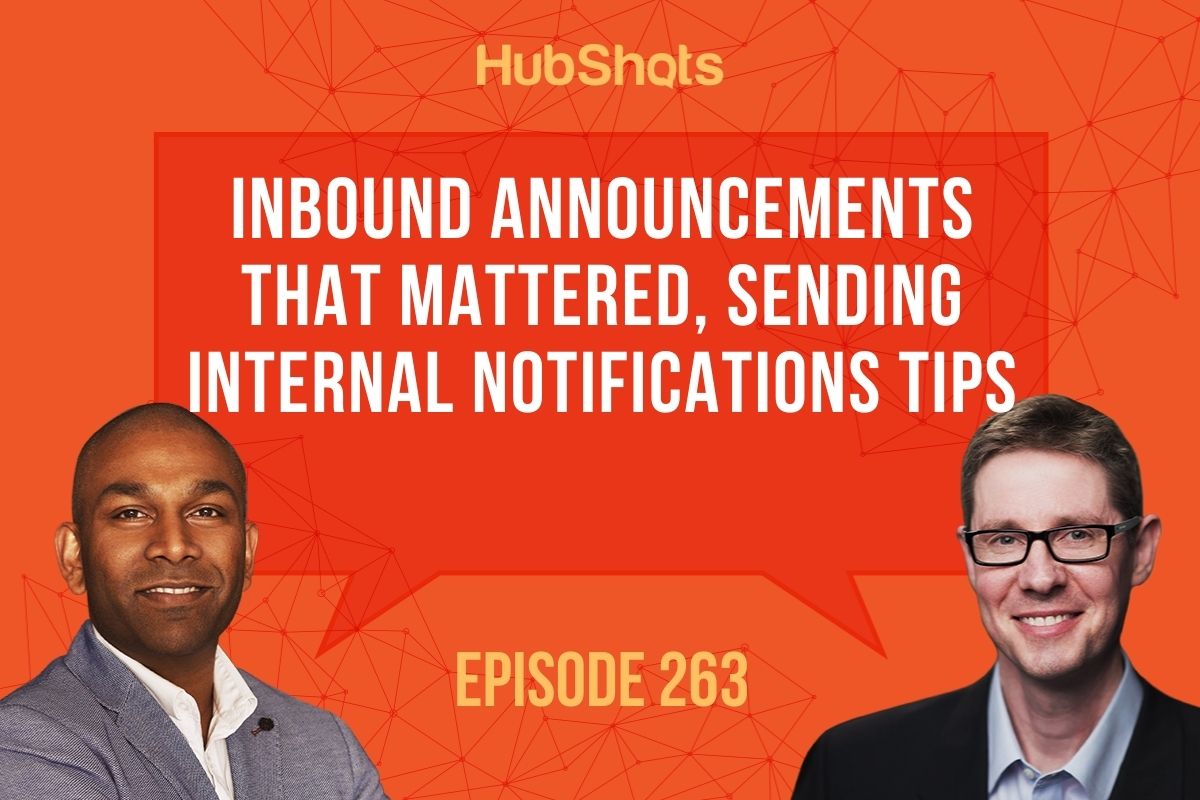 ---