Welcome HubShots Episode 287: INBOUND22 Thoughts
This edition we talk about INBOUND22 and dive into:
In-person versus Online format
Theme: Connectedness
Topics:

Data confidence
Communities

Takeaways
Your next steps
You can listen to this episode here.
You can watch this episode on our YouTube episodes playlist (or just listen to it on our YouTube audio channel)
Are you a subscriber on the HubShots YouTube channel?
We're also available on Spotify or Soundcloud if that's easier for you.
Did a colleague forward this episode to you? Sign up here to get yours every Friday.
Please forward this on to your work colleagues.
Recorded: Tuesday 13 September 2022 | Published: Friday 16 September 2022
---
INBOUND22 Thoughts
This episode of HubShots is different to our usual format. This week Ian and I put our usual 'Shots' based list to the side and instead had an ad-hoc chat about our impressions of INBOUND22 - HubSpot's massive event in Boston, that was held last week.
We chatted through the main themes presented in the keynote, and a few of our initial takeaways.
The show notes below are simply some of the screenshots we refer to in both the podcast (listen to it here) and the YouTube show (watch it here).
You can view the slide deck we use in the YouTube show here.
In-person versus On-demand
Since this was a combined in-person and on-demand event it was interesting to 'feel' the difference.
I'm used to watching YouTube videos that are polished and efficient. The live experience highlights just how inefficient in-person events are. Keynotes that take 20 mins to deliver in person would be achieved by a 10 min produced video.
The in-person presentations usually dumb down the content to cater for the audience mix - since you can't easily stop and rewind or pause like you can on YT.
Which raises the question - why attend events in-person if they are so inefficient?
As we discuss in the show - attending in-person is less about the content, and more about the connections...
Which brings us to the central theme of the event: Connecting.
We start with the problem: Disconnect
Problem: Disconnect
The following screenshot is from HubSpot's page summarising the event: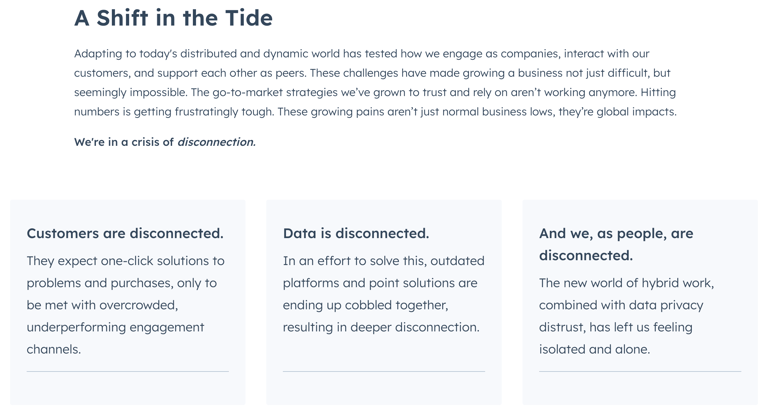 Yamini's Keynote
HubSpot CEO Yamini Rangan kicked off the event discussing the problems of disconnection across platforms, data and people. Here full keynote is available on YouTube: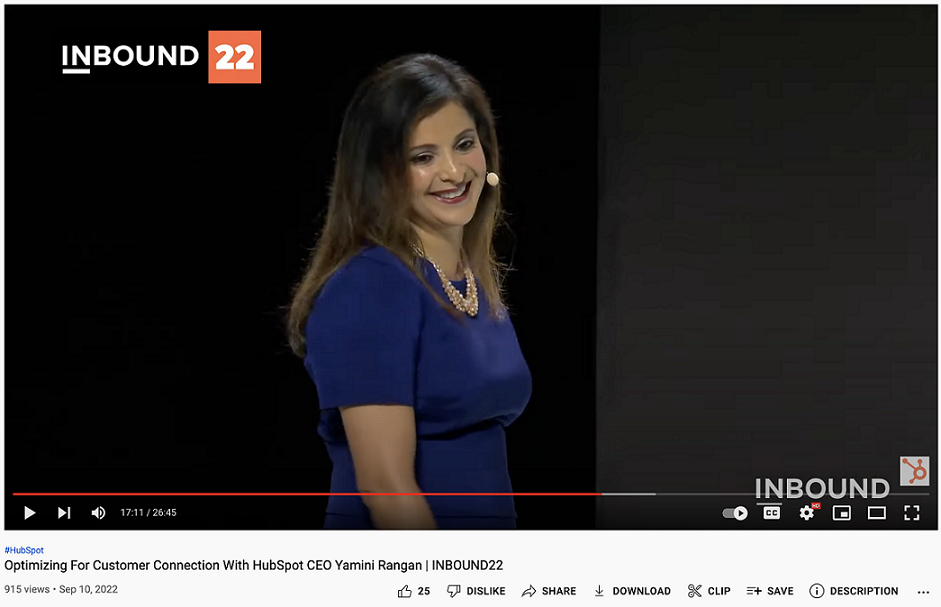 Data Confidence
Data issues are still a big problem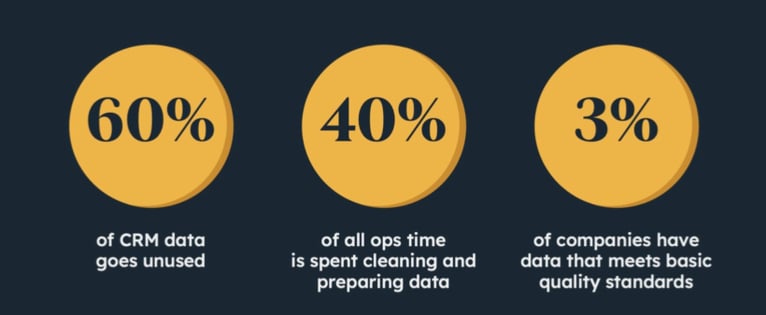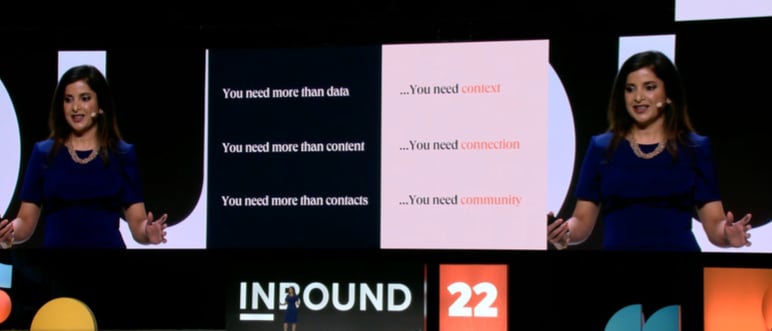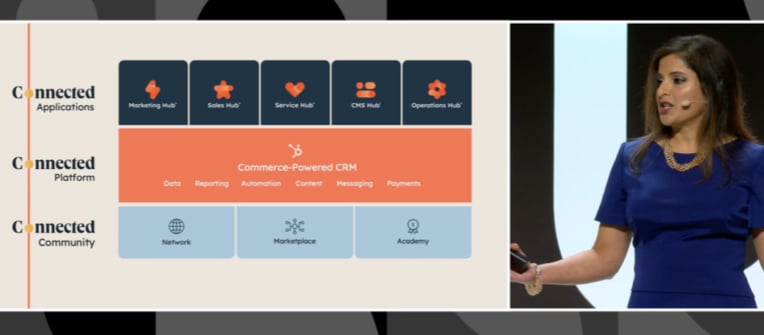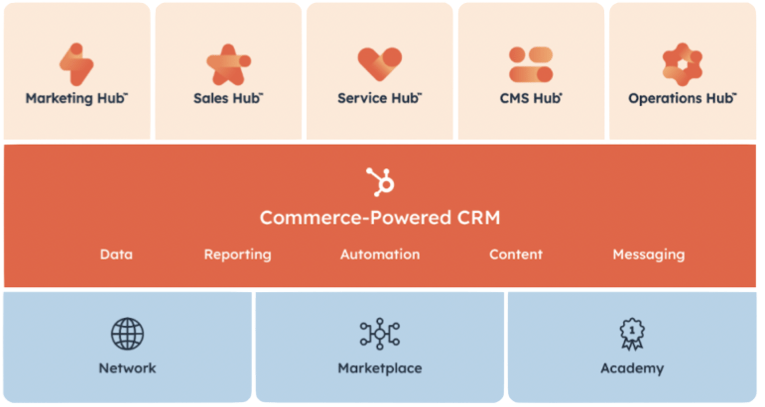 Data that is CLEAN, CLEAR and CONNECTED
HubSpot's CPO Stephanie Cuthbertson was next in the keynote, with a session on product direction (aimed at solving disconnect) and some of the key features. Her entire keynote is also available on YouTube: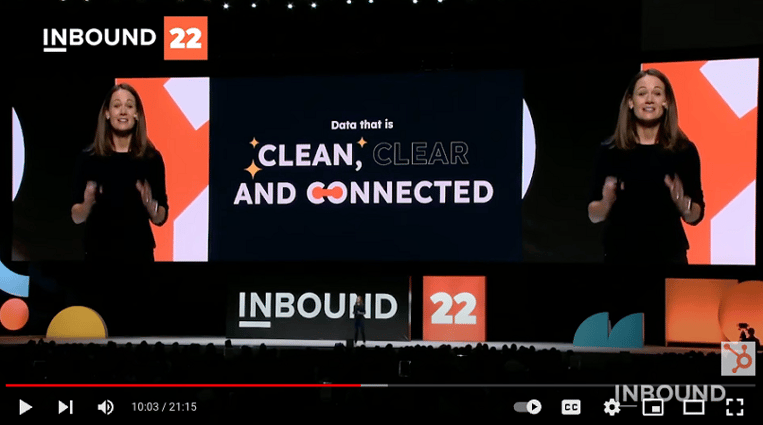 Product announcements included a big section on improving data confidence
During her keynote she made reference to a bunch of data confidence tools rolling out - many of which you can request to join the beta - here's the HubSpot community post outlining them all:


Community
The final part of the keynote was HubSpot CTO Dharmesh Shah chatting about the power of community.
Definition: Community = a collection of people with common interests (or characteristics)
Dharmesh shared how online communities he was part of 20 years ago are the foundation for where he is today. His full session is available on YouTube here:


Connect.com
Dharmesh finished his session announcing Connect.com, which you can join today.
Connect with other industry experts so that you can grow and learn from each other.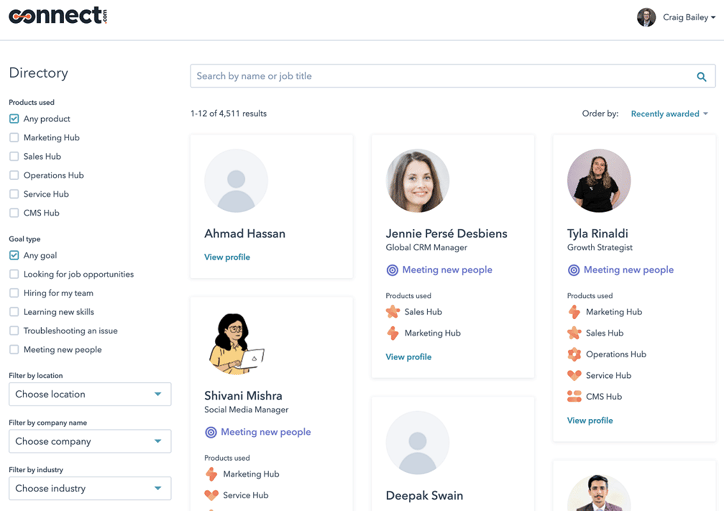 Takeaways
Some of the key takeaways that Ian and I chat through in the show (the screenshots will make sense if you listen to the episode) include:
Privacy is queen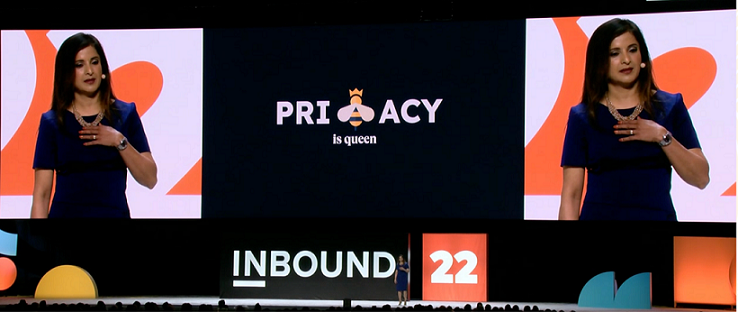 Reach and re-engage existing customers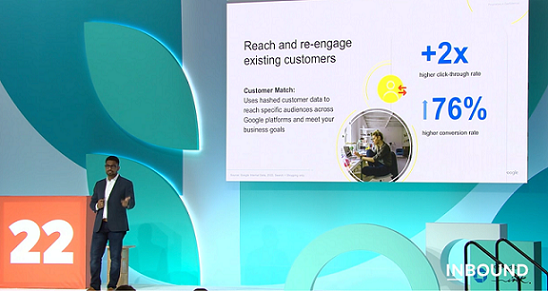 Aside: this was probably my favourite session - you can view inside the INBOUND On-Demand portal (if you registered).
Leadership lessons with Brian Halligan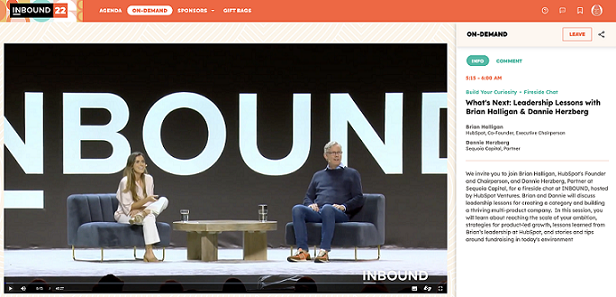 BTW our interview with Brian Halligan back in 2017 is still relevant (check it out in Episode 100 here)
The "Seller Free Economy" - and the Future of Sales and Marketing as We Know It
Marcus Sheridan is at the top of his game. Even if you aren't particularly interested in the topic (and if that's you then why?) then just watch him to learn about how to be an amazing presenter: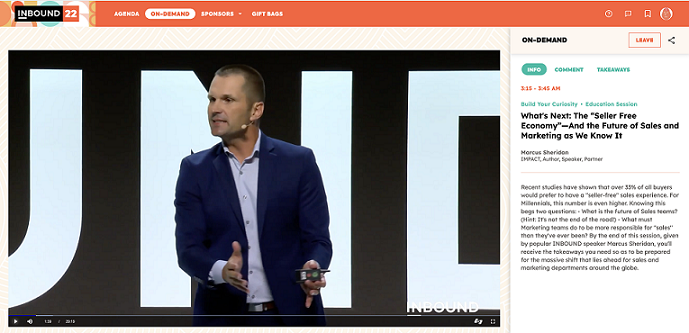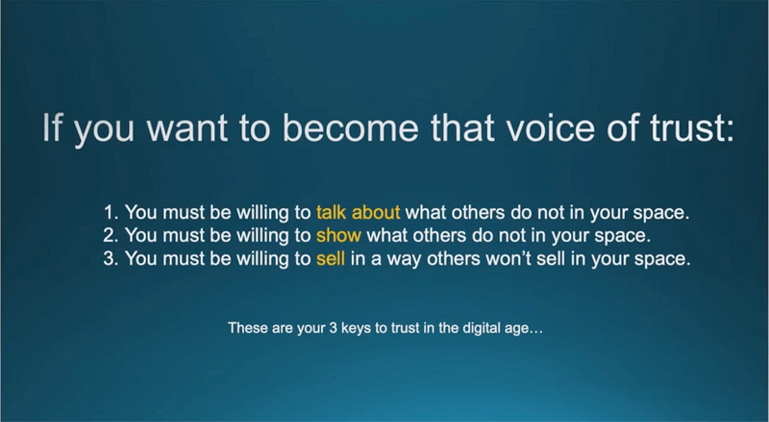 Dream BIG
A really nice quote to finish the keynote:


---
Need help with your HubSpot Portal?
HubShots HubSpot QuickCheck
Our new HubSpot QuickCheck service has been popular with companies who are looking for a quick review of their HubSpot portal to understand:
Are there parts of HubSpot I'm not using yet that I should be?
Am I using best practices in the key parts of HubSpot (eg Workflows, Forms, Emails, Landing Pages, Lists, Deals, Reports)?
Are there any ways I'm using HubSpot that are cause for concern that I need to address?
Are my processes efficient (eg qualifying new leads, creating tickets, managing Marketing Contacts, etc)?
My renewal is coming up - is my HubSpot subscription giving me good value?
Should I consider upgrading my Hub or adding new Hubs into my portal (eg I'm using Marketing Hub, should I consider Service Hub)?
If you're asking yourself any of these questions, our QuickCheck call might be ideal. Here's the details:
We organise a 90 minute Zoom or Teams call with you
On the call we start by getting a brief overview of your business, your goals and how you currently use HubSpot
We then guide you through our 50 point checklist through your portal, to gain a high level understanding of how well you are using your portal
We provide recommendations for improvements, features to use, and processes for increasing efficiency
Pricing is available on the site
You can view more details and book in your session here.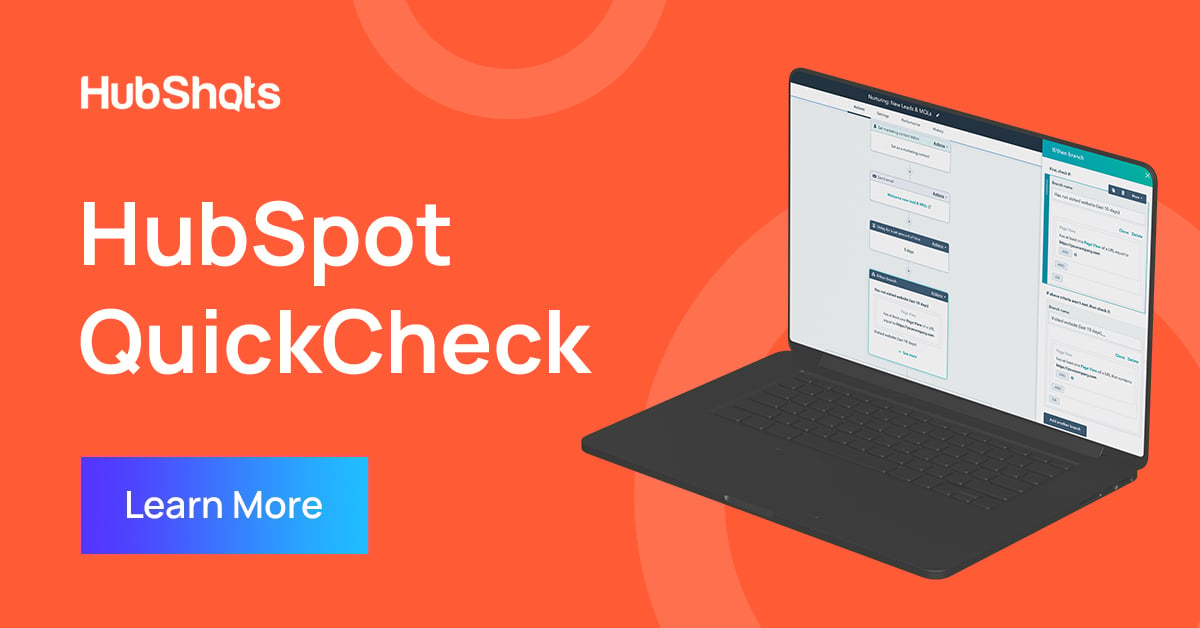 ---
Follow Us on the Socials
Connect with HubShots here:
Connect with Ian Jacob on LinkedIn and Craig Bailey on LinkedIn
---
HubShots, the podcast for marketing managers and sales professionals who use HubSpot, hosted by Ian Jacob from Search & Be Found and Craig Bailey from XEN Systems and XEN Solar.
HubShots is produced by Christopher Mottram from Podcastily.
Please share this with colleagues - it helps us improve and reach more marketers.
---