Welcome to Episode 32 of HubShots
Recorded: Monday 02 May 2016
Shot 1: Inbound Thought of the Week
Keynote speaker: Kim Scott
Radical Candour : http://www.radicalcandor.com/
http://www.kimmalonescott.com/#!blog/cmq7
example: http://www.kimmalonescott.com/#!How-to-be-radically-candid-about-BO/c1z2c/56bf29a60cf2132b0297bd32
http://firstround.com/review/radical-candor-the-surprising-secret-to-being-a-good-boss/
Radical candor, then, results from a combination of caring personally and challenging directly. But what does it look like in practice? Scott has created an acronym to help people remember:
HHIPP: "Radical candor is humble, it's helpful, it's immediate, it's in person — in private if it's criticism and in public if it's praise — and it doesn't personalize." That last P makes a key distinction: "My boss didn't say, 'You're stupid.' She said, 'You sounded stupid when you said um.' There's a big difference between the two."
Inbound Prediction: HubSpot will launch an MVP program
Similar to how Microsoft has a fantastic MVP program.
Shot 2: HubSpot feature/tip of the Week
Smart List Performance tab: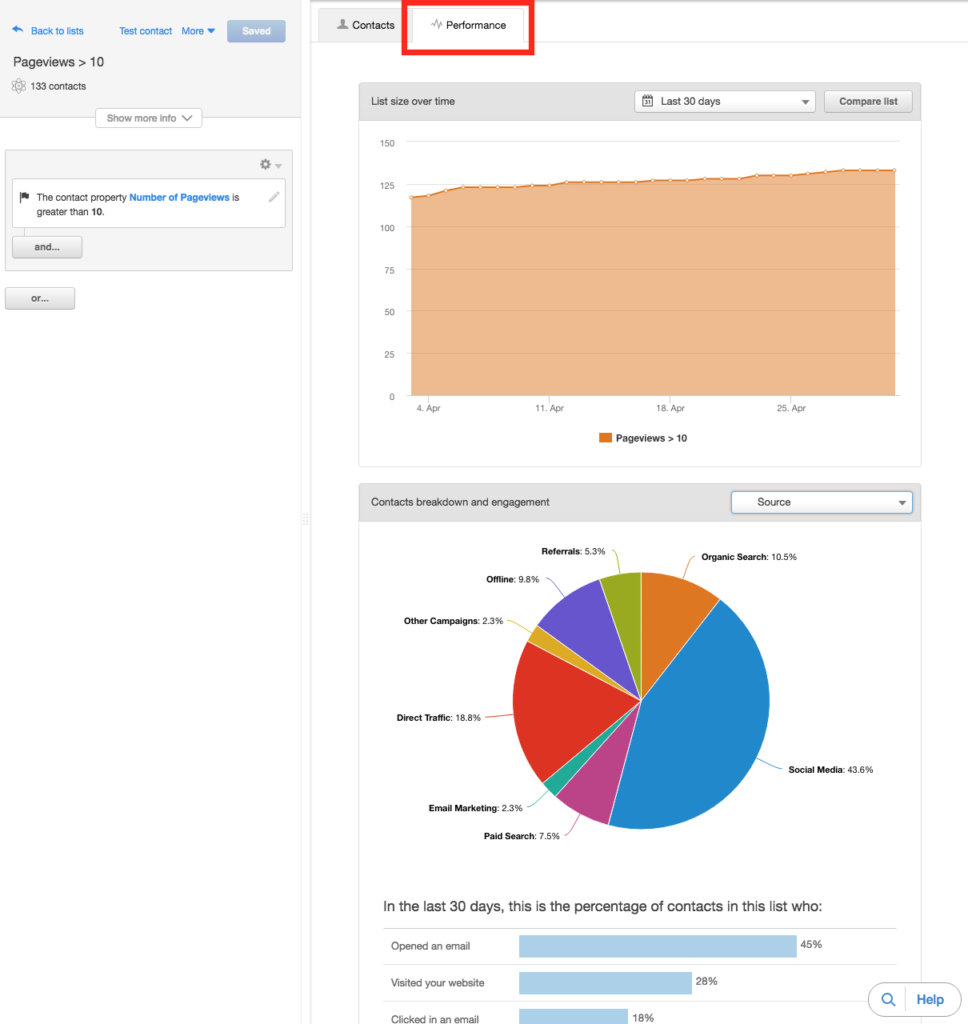 Action item: use these graphs to highlight areas to improve or remove. For example, I've cut back on showing CTAs to anyone outside Australia.
Shot 3: Challenge of the Week
Communicating with customers when things go wrong.
Chatting with @mobysiddique about this - he alerted me to the issue initially, because he is having the issue with his InboundBuzz podcast feed
Example of what not to do: Soundcloud - http://status.soundcloud.com/post/143647524960/rss-feed-maintenance
Example of what to do: HubSpot (discussed in ep 9 - https://hubshots.com/episode-9/ - http://web.archive.org/web/20160304065446/http://trust.hubspot.com/?p=1688), WPEngine
Shot 4: Opinion of the Week
The 200 billion dollar chatbot disruption: http://venturebeat.com/2016/05/01/the-200-billion-dollar-chatbot-disruption/
To highlight the key differences, let's itemize the various gaps in the two approaches:
Chatbots offer a standardized way of connecting with businesses (similar to Twitter handles or email addresses), reducing the complexity of finding the contact info for a company.
By integrating with Facebook identity, chatbots allow for automatic verification of personal information (no more cumbersome account lookups or credit card entries).
Takeaway: How do you get prepared as a business for this? Is the first thing to have a knowledge base where customers go to help themselves?
VR - Google Cardboard
Shot 5: General Tip of the Week
Advanced User Permissions for HubSpot CRM
What it is
Now live is a new set of permissions in HubSpot CRM that enables administrators to more closely manage who can access what within the tool.
As sales teams grow, it becomes more necessary to control access to information. Which team members should be able to add properties and update deal stages? Should everyone be allowed to import and export data? With today's update, HubSpot CRM empowers sales managers and administrators to get more granular in setting permissions, ensuring that team members are only able to access the information that's relevant to them.
How it works
For HubSpot CRM users, navigate to Settings > Users. Add a new user or edit an existing one, and you'll see a new set of options under the "Sales" user roles:
For each user, admins will be able to choose the following permissions:
CRM Features (Companies, Deals, Tasks): Enabled/Disabled
View: Everything, owned + unassigned, owned only
Edit: Everything, owned + unassigned, owned only
Bulk Delete: Enabled/Disabled
Import: Enabled/Disabled
Export: Enabled/Disabled
Edit Settings: Enabled/Disabled
These permissions can be mixed and matched on a per-user basis to make the configuration that works best for a specific team. Users can also separate view and edit permissions. For example, a manager might let his or her reps see everything, but only edit the records they own.
Shot 6: Win of the Week
Google Partners Connect Event
Make sure you follow us on Twitter @HubShots to get any real time specials or resources e.g. the AppSumo deal sold out.