Welcome to Episode 106 of HubShots!
Our last episode for 2017.
This episode we chat about how inbound is changing, some nice little HubSpot features that have been released, a few HubSpot gotchas, plus a ton of resources to read and reflect on over the holiday break.
Listen to the show here: https://soundcloud.com/hubshots/106-reflecting-on-2017-rich-results-ranking-for-position-0
Welcome to HubShots, the podcast for marketing managers who use HubSpot hosted by Ian Jacob from Search & Be Found and Craig Bailey from XEN Systems .
Join our WhatsApp group here: https://hubshots.com/whatsapp/
Join the Facebook group here: https://www.facebook.com/groups/1608138752821574/
Recorded: Wednesday 20 Dec 2017 | Published: Sunday 31 Dec 2017
Shot 1: Inbound Thought of the Week
Reflecting on 2017 - what we are thankful for.
Marketing is getting even more exciting, so many cool technologies, strategies and tactics to be trying
Thankful for clients who are getting smart and more involved. A few years ago most clients didn't know what 'responsive' web sites were, and didn't use analytics. Now clients are hands on, deep into analytics, Google search console, Facebook advertising etc.
Creative top 10 and deliberate practice, we started this in Episode 66 > https://hubshots.com/episode-66/
Things we're excited to play with more in 2018:
Structured snippets
Instagram advertising for B2B
Log file analysis
Messenger bots
AI/ML tools for personalising marketing eg better email sending, better content recommendations
Twitter as a marketing channel (we've neglected it this year)
Shot 2: HubSpot Marketing Feature of the Week
Secondary email on contacts
https://www.hubspot.com/product-updates/marketing/multiple-email-addresses-for-contacts
https://community.hubspot.com/t5/HubSpot-Ideas/Enter-2-email-addresses-for-a-contact/idi-p/1170/page/10#comments
You are now able to add a secondary email on a contact: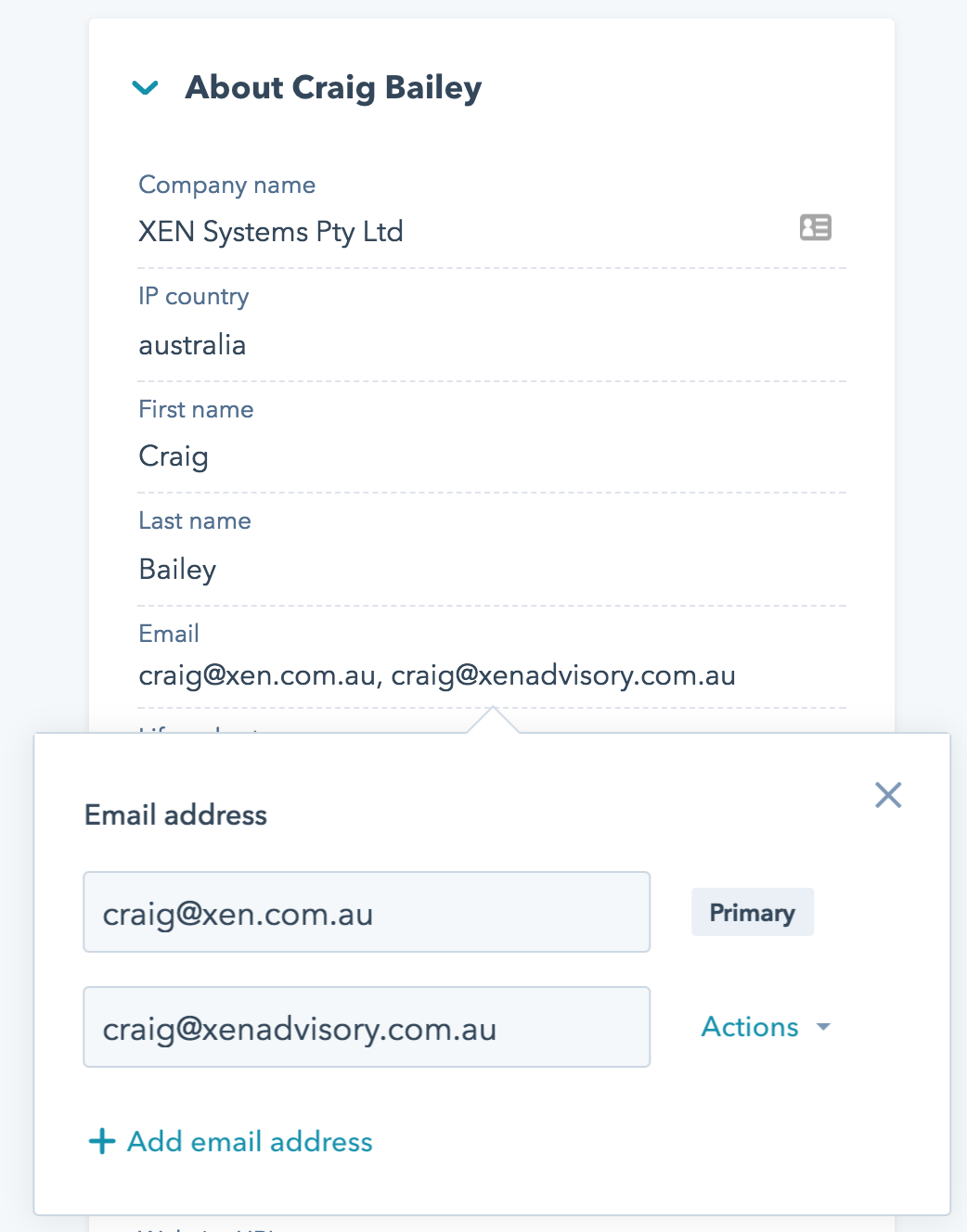 You can mark one as the Primary.
Note: secondary emails aren't picked up in smart lists or trigger conditions, and marketing emails will only be sent to the Primary. Secondary won't be picked up in global search.
Shot 3: HubSpot Gotcha of the Week
Updating First name and Last name on users - only the user can do it.
Even a Super Admin in a Portal can't change the name of a user.
I can understand why this is the case: HubSpot profiles are used across portals. But the first time user experience is bad if you get their name wrong.
Suggestion: allow a user's name to be edited by a Super Admin if they are only in a single portal.
Shot 4: Marketing Tip of the Week
Rich Results: http://webmasters.googleblog.com/2017/12/rich-results-tester.html
https://developers.google.com/search/docs/guides/search-gallery
Shot 5: HubSpot Sales Feature of the Week
Custom Meeting & Call Types in Sales Professional
https://www.hubspot.com/product-updates/custom-meeting-call-types-in-sales-professional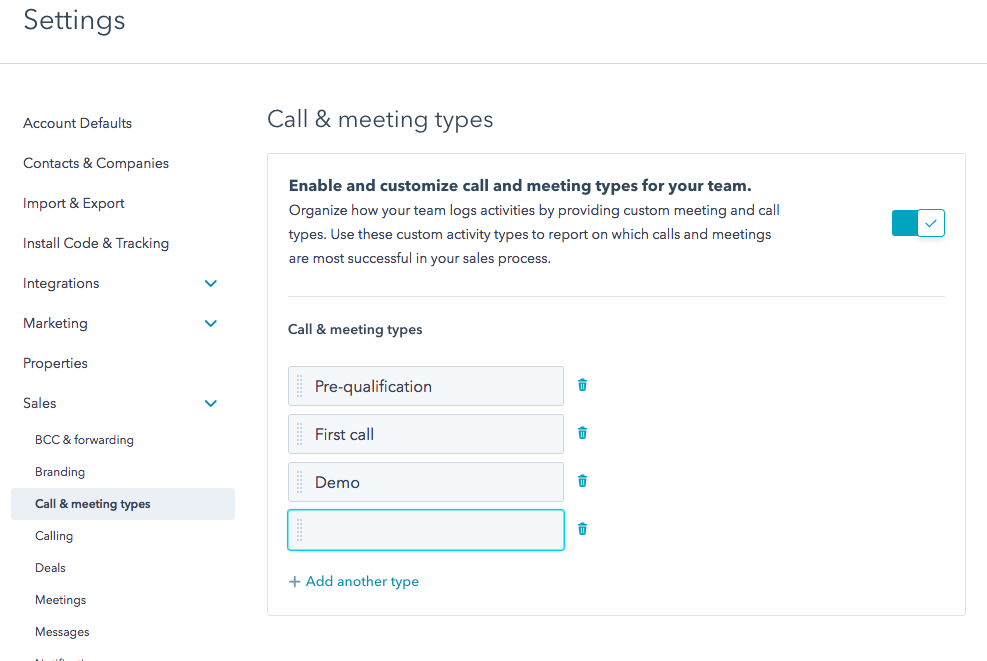 Shot 6: Opinion of the Week
Question: Is SEO dying?
Answer: No
https://webmasters.googleblog.com/2017/12/a-revamped-seo-starter-guide_12.html
We are getting more requests from clients this year about SEO than previous years.
https://support.google.com/webmasters/answer/7451184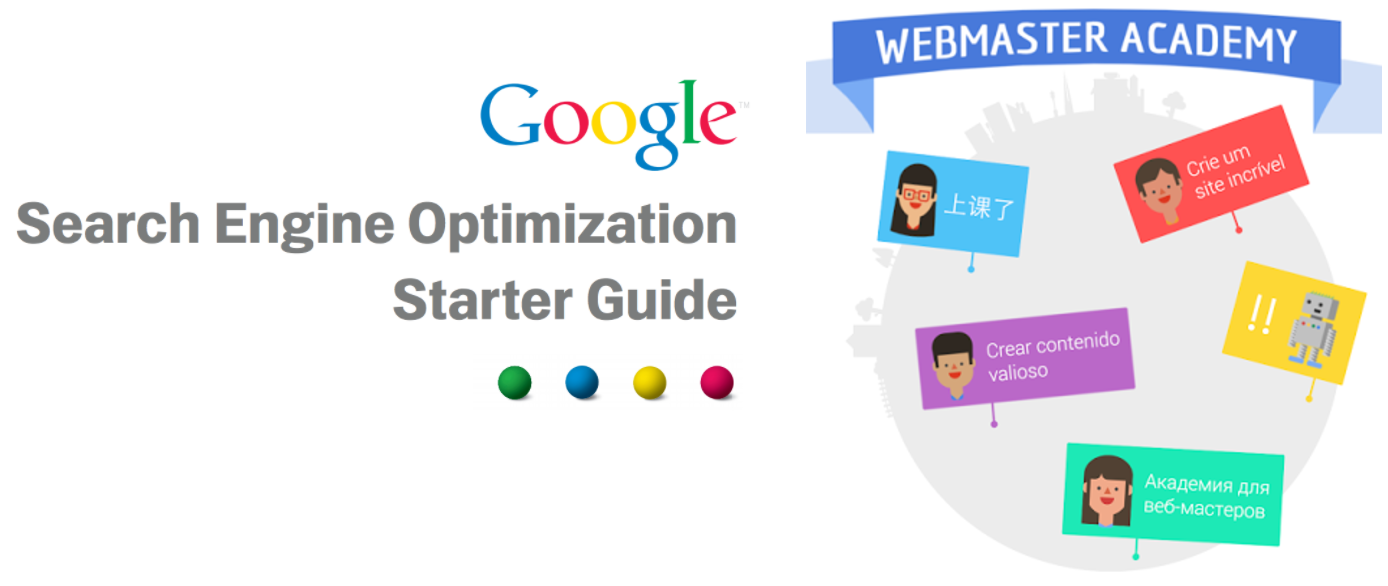 "If you're thinking about hiring an SEO, the earlier the better. A great time to hire is when you're considering a site redesign, or planning to launch a new site. That way, you and your SEO can ensure that your site is designed to be search engine-friendly from the bottom up. However, a good SEO can also help improve an existing site."
Google used to shy away from promoting SEOs, but now they are very clear on when and where the value lies.
Make sure you are hiring an SEO with technical skills, not just sales skills…
Shot 7: Podcast of the Week
How to Turn Blog Posts into a Business — with Vanessa Van Edwards
https://okdork.com/vanessa-van-edwards/
Shot 8: Resource of the Week
HubSpot's take on position #0
https://research.hubspot.com/reports/blog-traffic-and-snippets
"Traffic to the HubSpot Blog flattened out earlier this year after growing steadily since 2006. Our team dug into the trend and found that the decline was due to two main changes in Google search: the addition of featured snippets on Search Engine Result Pages (SERPs) and the increase in conversational search."
So, what can be done to combat decreases in traffic due to these changes in search? At HubSpot, we're trying these three tactics:
Capture the snippet. Optimize existing posts that are currently not capturing the featured snippet and write net new posts with the snippet (and other search features) in mind.
Find the green space. Snippets are not going to stop eating away at traffic, despite best efforts. Even with optimization, we won't gain back all the traffic we're losing. So we'll work to identify gaps in topics so that we can expand and create clusters around new topic areas.
Go for the longer long tail. Instead of optimizing one comprehensive post for a bunch of smaller long tail keywords, we'll start writing shorter, more specific posts for all the precise variants a keyword might have. These are the "cluster" posts that are essential to catapulting one "pillar" piece of content to that coveted #1 position for the most competitive terms – and capturing all that longtail traffic simultaneously.
Shot 9: Quote of the Week
People may hear your words, but they feel your attitude.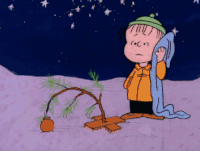 Shot 10: Bonus Links of the Week
Product updates we like but didn't get a chance to discuss:
https://www.hubspot.com/product-updates/coming-11/13-a-new-way-of-associating-activities-with-deals
Other stuff we've been reading and recommend, but didn't have time to cover in the show:
https://searchengineland.com/google-officially-increases-length-snippets-search-results-287596
http://www.seobook.com/up-up-down-down-left-right-left-right-b-a
Focus first on audience information needs
http://contentmarketinginstitute.com/2017/11/research-australia-content-marketers/
Fewer marketers are creating content for their audience versus for their brand. Fifty-eight percent of Australian content marketers surveyed always or frequently focus on creating content for their audience over their brands compared with 72% last year – a 19% year-over-year decrease.
Our take: How can you build an engaged audience if you're not addressing its wants and needs? Focusing on your company (its products, services, people) rather than providing your audience with valuable information gives people few reasons to care or even stick around.
Is SEO Opportunity Growing or Shrinking?
https://moz.com/rand/seo-opportunity-growing-shrinking/
"The big story is search is still huge in the US, and still growing at a fast clip. So far, I'm not feeling particularly nervous about SEO opportunity."
"My conclusion from this — we're living in a world with slightly less SEO opportunity and a trendline over the last couple years that worries and frustrates me. Granted, there's still incredibly more traffic opportunity in Google's organic results than A) anywhere else on the web B) there was at anytime from 1997-2015 C) there is in AdWords/PPC by a factor of 20X! and D) we can see here because this data is only for the US, and Google's still growing at a much more rapid pace in many other parts of the world. But, I plan to keep a careful eye on this."
Tool to investigate:
https://haveibeenpwned.com/DomainSearch
Use it to check if email addresses in your domain have been breached.
Some of Craig's reading:
https://getpocket.com/@craigbailey
Please rate and leave us some feedback as this helps us improve and reach more marketers.