Welcome to Episode 112 of HubShots!
This episode we chat about some of the recent and coming HubSpot updates, plus adding Nicholas Cage's face to every movie...
Listen to the show here:
https://soundcloud.com/hubshots/112-hubspot-updates-the-good-the-bad-and-the-ugly-life-after-keywords
Welcome to HubShots, the podcast for marketing managers who use HubSpot hosted by Ian Jacob from Search & Be Found and Craig Bailey from XEN Systems.
Join our WhatsApp group here: https://hubshots.com/whatsapp/
Join the Facebook group here: https://www.facebook.com/groups/1608138752821574/
Recorded: Thursday 08 February 2018 | Published: Saturday 17 February 2018
Shot 1: Inbound Thought of the Week
HubSpot User Group in Sydney is on 28 March at WeWork in Pyrmont!
http://sydney.hubspotusergroups.com/
Come along and meet Justin, Moby, Tony, Ian and Craig, plus some kinda awesome HubSpot people.
Get there early and have a nice dinner on Harris St.
List of all User Groups:
https://academy.hubspot.com/hubspot-user-groups/find-a-hug
Here's Melbourne:
https://academy.hubspot.com/hubspot-user-groups/find-a-hug/melbourne
Here's Brisbane:
https://academy.hubspot.com/hubspot-user-groups/find-a-hug/brisbane
Shot 2: HubSpot Marketing Feature of the Week
Google's Invisible reCAPTCHA Available on all HubSpot Forms
Security and ensuring a good user experience are of the utmost importance when collecting information from visitors to your website. Google's latest update to their reCAPTCHA has a higher pass rate than its predecessor for HubSpot customers, and it requires zero user-input.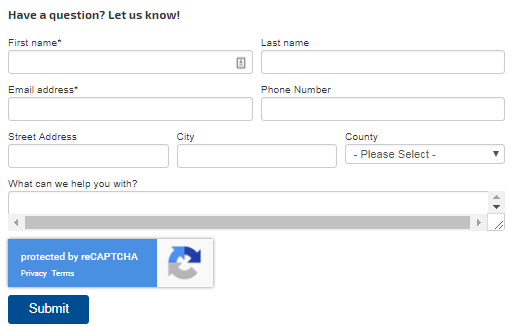 https://www.hubspot.com/product-updates/now-live-googles-invisible-recaptcha-available-on-all-hubspot-forms
Shot 3: HubSpot Gotcha of the Week
Goodbye Keywords tool
https://www.hubspot.com/product-updates/sunsetting-keywords-in-2018
Fare thee well, we'll miss you HubSpot Keyword Tool.
Please don't sunset the Prospects tool… we had a client who was very excited about the Keyword tool when we were demoing it to them this week.
Some other perspectives:
https://cognitiveseo.com/blog/17318/rank-tracking-is-dead/
Shot 4: Marketing Tip of the Week
Creating Lookalike Audiences for Facebook Ads.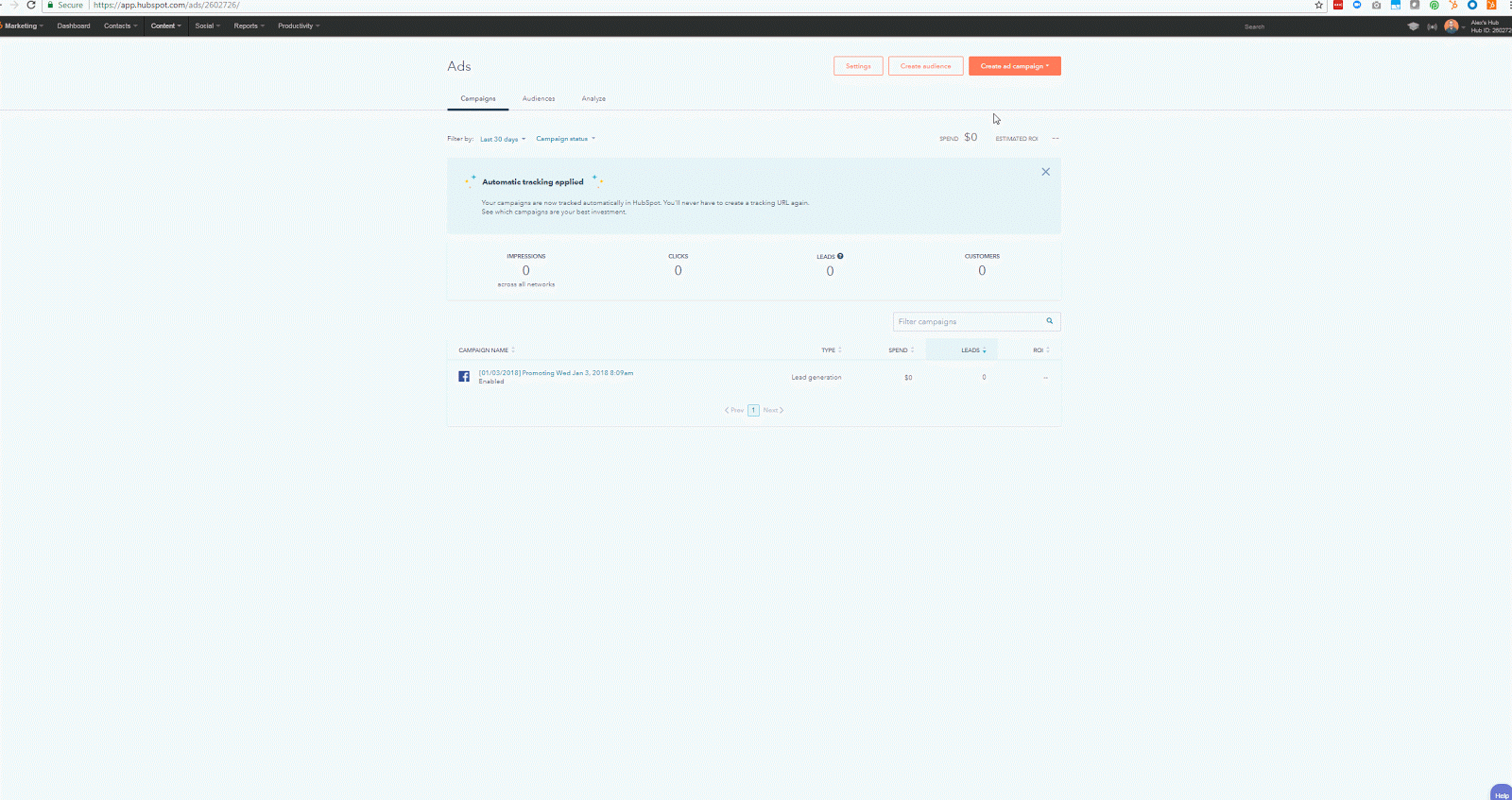 This is powerful when you consider the expanded reach you can have.
Globally, people spend an average of 50 minutes a day on Facebook, giving us ample opportunities to connect with the right people.
Make sure you have setup your Facebook Pixel and enabled it within HubSpot. Best part is you can use your HubSpot lists to create lookalike audiences!
Shot 5: HubSpot Sales Feature of the Week
Meetings - some nice personalisation options when setting up a meeting link.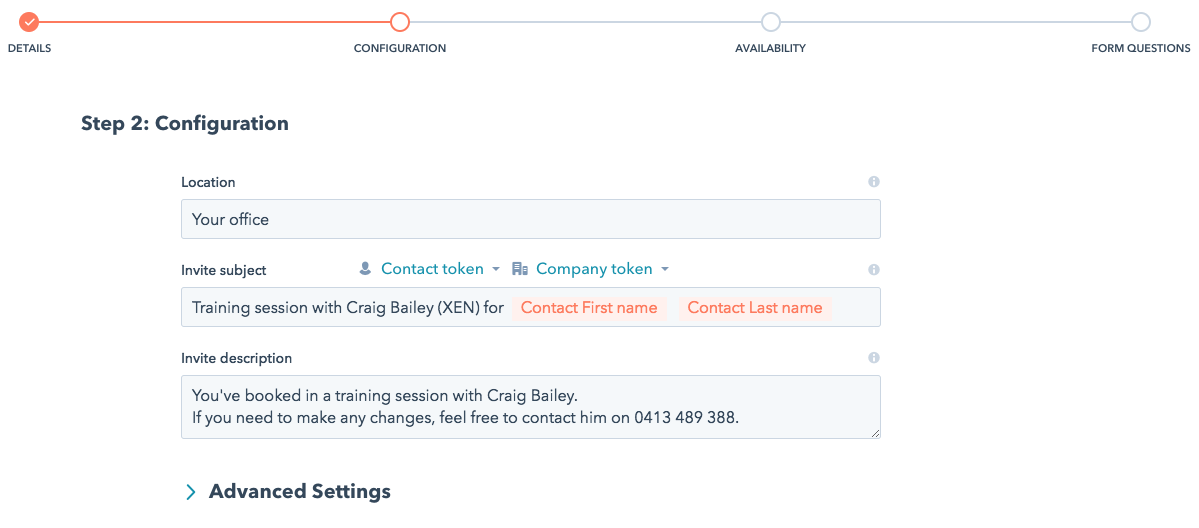 Shot 6: Opinion of the Week
Why I still don't want to click your link to book time in your calendar...
Is it an age thing?
It's obviously much more efficient, but it still feels uncomfortable to me - it's like the person who shakes your hand with a dominant hold…
When we were organising time with Brian Halligan he didn't palm us off with a link to book in time...
Shot 7: App of the Week
Overcast - Podcast player for iOS
Shot 8: Resource of the Week
A great piece of advice from Tomasz Tunguz about writing. Try it out and tell us if you saw a difference.
http://www.tomtunguz.com/writing-separate-lines/
The rise of infinite scroll:
https://medium.com/startup-grind/infinite-scroll-the-webs-slot-machine-c18c2502d5c1
Shot 9: Quote of the Week
"The key thing with human/robot this interaction is that you need to set the expectation. If you say that a chat bot will be able to answer any question, for instance, humans will use it once, find the limitations, and stop using it. Set the expectation of users appropriately."
- Tomasz Tunguz, Venture Capitalist, Redpoint
Shot 10: Bonus Links of the Week
Using ML to put Nic Cage's face in every movie:
https://www.avclub.com/deep-learning-technology-is-now-being-used-to-put-nic-c-1822514573
https://www.theguardian.com/technology/2018/feb/02/how-youtubes-algorithm-distorts-truth
http://www.convinceandconvert.com/digital-marketing/are-buyer-personas-really-dead/
https://xen.com.au/new-facebook-news-feed-algorithms-whats-changed-respond/
Tool to investigate:
Some of Craig's reading:
https://getpocket.com/@craigbailey
Please rate and leave us some feedback as this helps us improve and reach more marketers.