HubShots Episode 271: The Lazy Salespersons' Cheat Sheet to using HubSpot
This edition we dive into:
Are webinars dead?
Tons of tips for sales people for using HubSpot more efficiently, including

Meetings
Tasks
Inbox connections
Lead/customer revisit notifications
Documents
Snippets
Templates
Sequences
Calling from App or browser
Reporting (and scheduled dashboards)
Meetings - inserting proposed times in emails

HubSpot translated forms
When to use HubSpot Surveys (instead of using Forms for surveys)
Saved sections in pages
Manage email subscription types in workflows
CRM Suite Start pricing gift horse has bolted
Google Ads Performance Max campaigns
You can watch the episode on YouTube here:
You can listen to this episode of the show here.
Did a colleague forward this episode to you? Sign up here to get yours every Friday.
Please forward this on to your work colleagues.
Recorded: Wednesday 02 February 2022 | Published: Friday 04 February 2022
🌱 Shot 1: Growth Thought of the Week
Are Webinars Dead?
No, but they should be…
I thought it would be interesting if Ian and I had a mini-debate regarding the topic of webinars.
Personally I can't understand why anyone would ever attend a live webinar. They seem so inefficient to me:
They're in real time, so you can't speed them up (eg 1.5x speed)
They're often distracted with technical issues ('is my screen showing?') and have low quality audio
The overall quality is average - it's usually basic screen sharing, which is fine for presentation decks, but can be poor for in-app demos (eg hard to read)
They sometimes start late ('we'll just wait another few minutes for any last minute attendees')
No interaction (eg no links you can click off to)
Instead, my go-to these days is YouTube (I have a paid subscription, so I never see any ads), where the quality of videos is increasingly high, with pauses/guff edited out, zoom ins on screen sharing, high quality audio, and best of all, the ability to speed them up. Plus, there's easy to access links in the description, and Cards for clicking out to other assets.
Also, you can easily curate your own list of Saved videos.
BTW my bewilderment with webinars also extends to most online events. Although I register for a bunch of them, I never attend - instead I wait for the recap emails/blogs and access to the recordings so I can skip through any items of interest (hopefully at 1.5x speed).
But that's just me. I'm well aware that webinars are alive and well. So I asked Ian to provide some insight into why he attends webinars. Here's his thoughts:
"Keeping it short, for myself it is about having a set time to attend it and not get distracted. Plus the ones I attend are generally interactive in some manner that helps and the ability to ask questions post the teaching/session.
Of course if it is recorded I don't bother unless I am really interested in the topic or was at an unreasonable hour of the day!"
Why do I (Craig) raise this topic? Because we have a lot of clients still pushing hard with webinars (and yet, seemingly low results)
---
✨ Shot 2: Quick Shots of the Week
Here's a few quick items of interest we noticed:
You can now partition HubDB tables (but you still can't partition social accounts…)
Marketing Event data (eg webinars, zoom, GoToWebinar, etc) can be used to filter Lists
Add Shopify items as line items in deals and quote
Report Builder updates in Public Beta
Copy section HubL in page editor (note: need to be in developer mode)

---
🚀 Shot 3: HubSpot Marketing Feature of the Week
Translated Forms
This follows on from our discussion in episode 248 about translated forms.
You are likely aware that you can easily create translated versions of pages.
However, you might not realise how easy it is to create translated forms (ie for using on translated pages).
To create a translated form you simply use the Actions menu of an existing form:
You can create as many translations as you need (ie depending on how many languages you want to support):
HubSpot has built in translations of all the standard contact, deal, company properties in (at least) 28 languages. But if you've created custom properties you'll need to manually translate their labels on forms (since this isn't handled globally - but upvote this if you'd like to see that available).
To get the right form to show you can:
Simply add the translated form to the appropriate translated version of the page
Or switch out forms using smart form rules (KB article)
Or use smart content at a module level
Multi-language support is surprisingly easy in HubSpot, and something I don't think many people fully appreciate.
---
💰 Shot 4: HubSpot Sales Feature of the Week
The Lazy Salespersons' Cheat Sheet to using HubSpot
Meetings
Save time chasing people and let them choose a time!

Tasks
Setting the right type so you efficiently work through your tasks
Seems like an odd thing on the surface but will save you a bunch of time!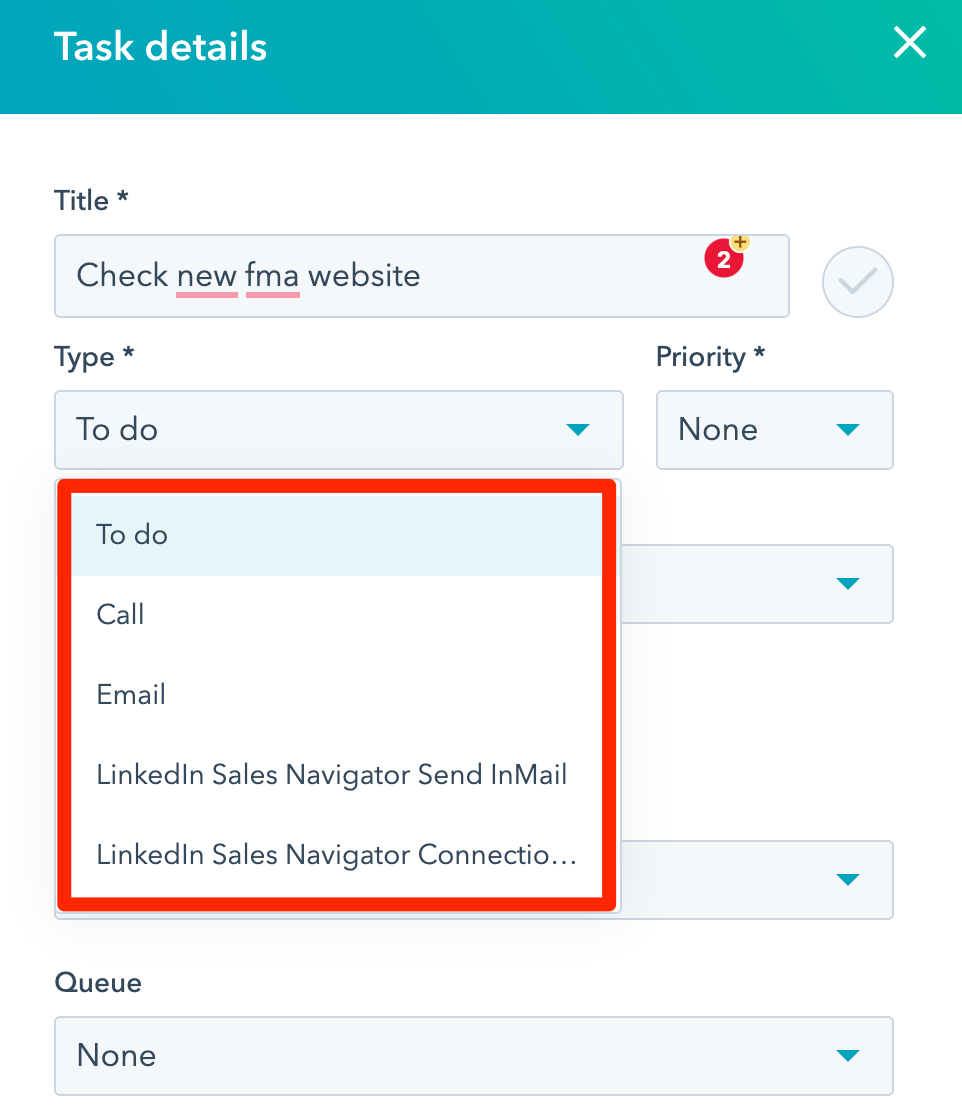 Inbox connection to track and log emails - Office 365 / Google Mail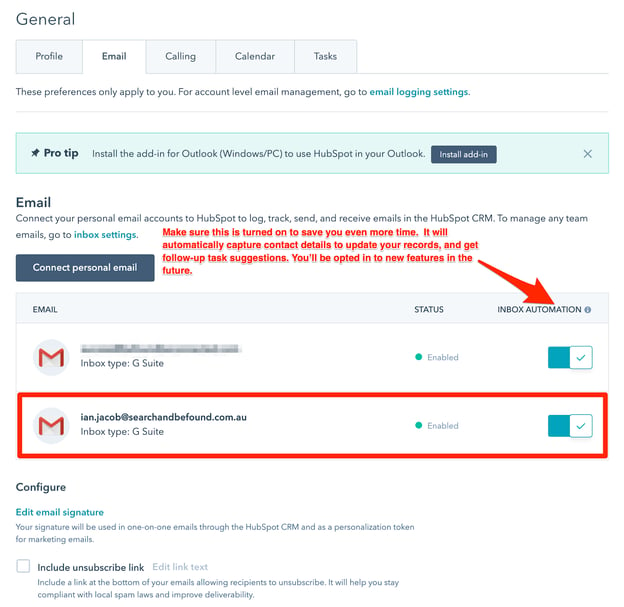 Lead/customer revisit notifications
Know when the contacts you own come back to your website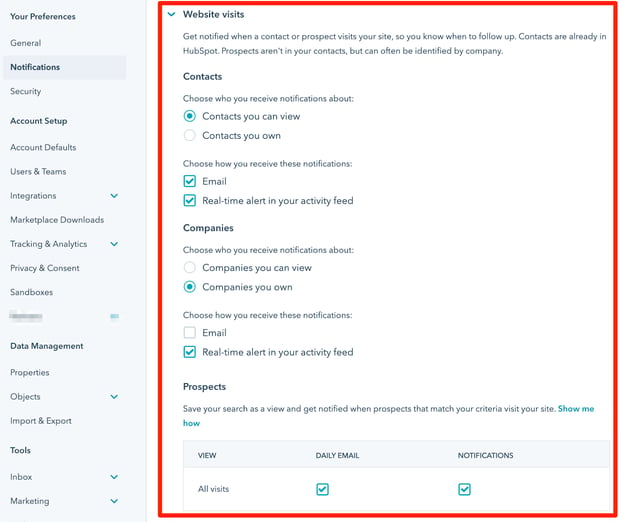 Task queues
Efficiently manage your workflow and never forget to follow up contacts
In this example I have 3 queues and 2 of them are shared with other members of our team. This is good especially for teams that work at different times to make sure everything is actioned.

Documents
Manage documents you use in one place and not have to keep attaching it in emails, plus you can see which pages are being viewed

Snippets
Do less typing and use it everywhere from email to notes and meetings.
Also you can use "# and 2 characters to find your snippet"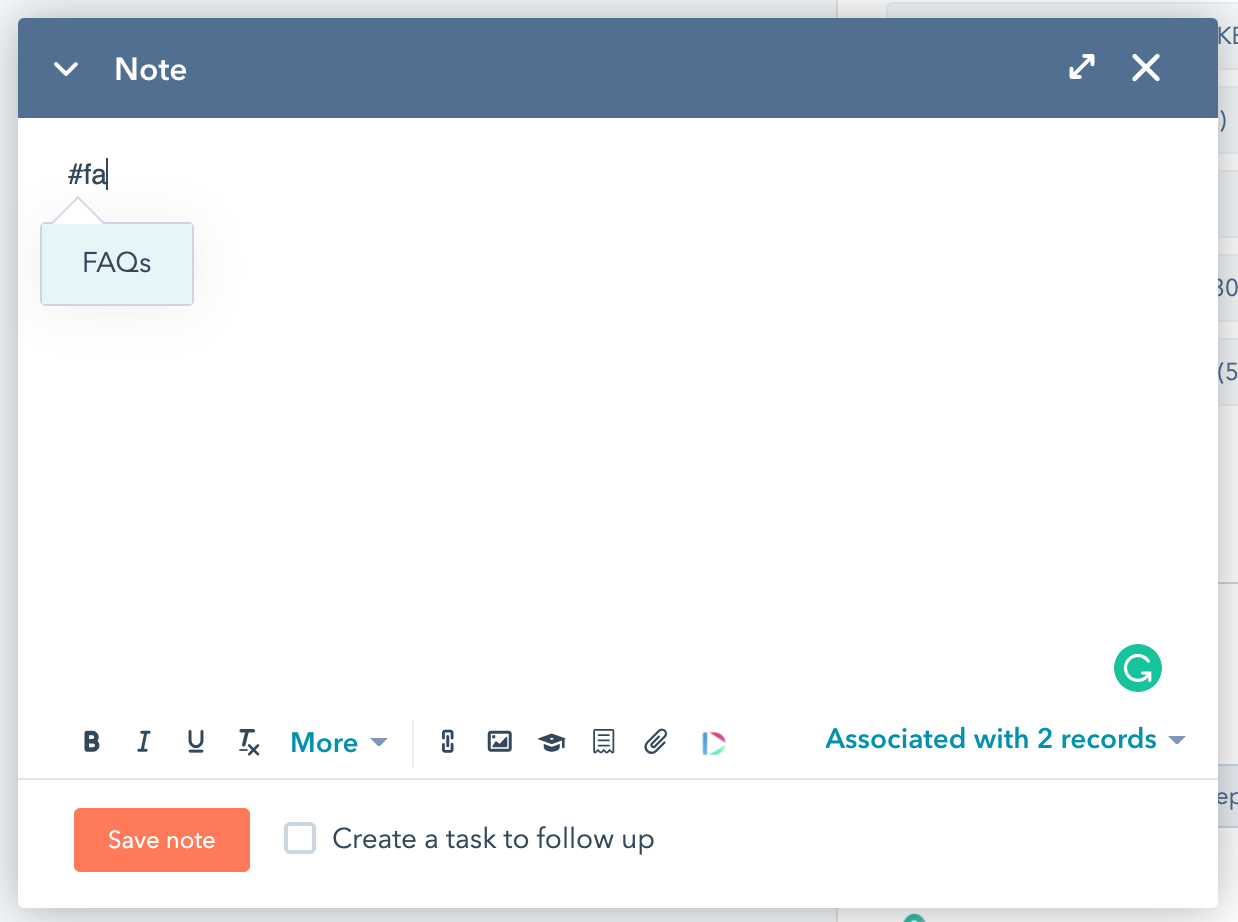 Templates
Speed up the response to people in a personal way using data that is in HubSpot.
Sequences
This is where you set and let the system send the follow-up!

Calling
Mobile app for calling or using HubSpot calling from your browser so calls get logged automatically and you can add notes while you speak.
Reporting
So you don't waste 2+ hours putting this together weekly to send to management.
Bonus: you can automate the delivery of the email weekly/monthly etc.

Meetings - Insert proposed times
What it looks like in an email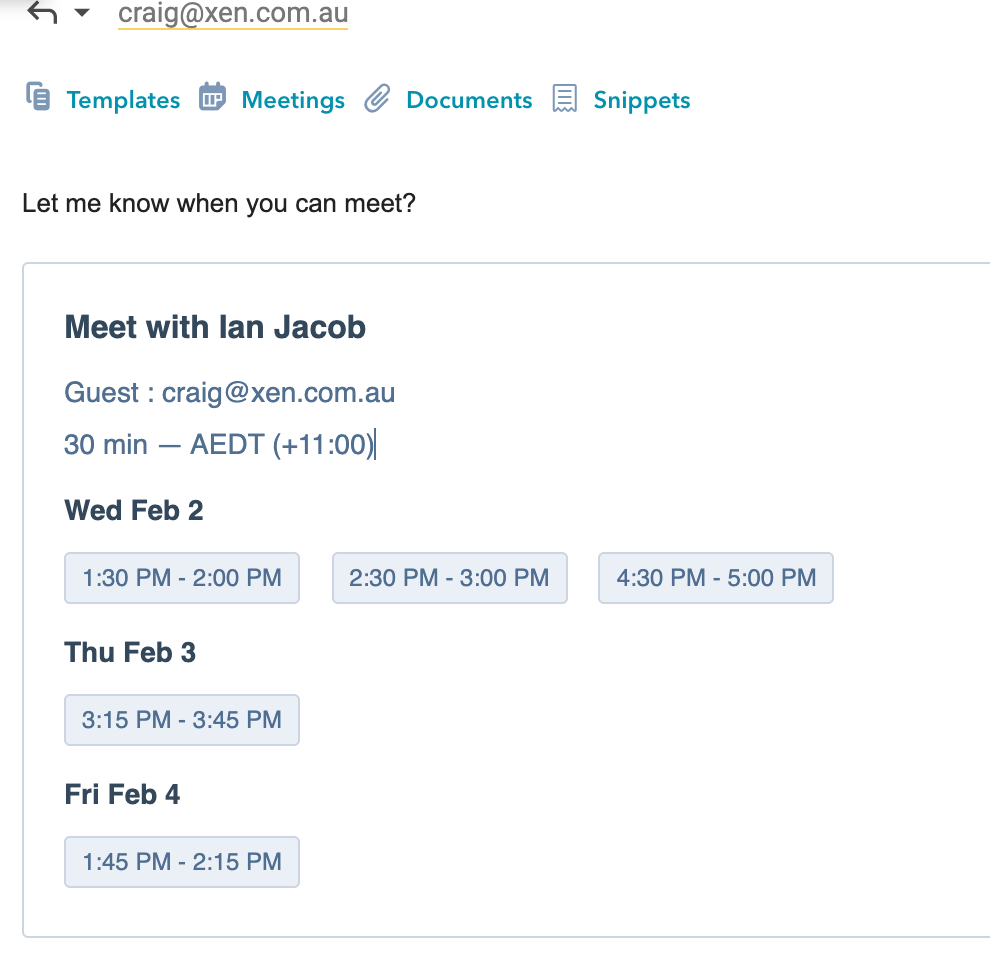 ---
👨‍🔧 Shot 5: HubSpot Service Feature of the Week
When to use a Survey instead of a Form
It's common to use forms for conducting surveys - and they have a number of additional features compared to surveys including:
Conditional fields
Pre-filled and Progessive form fields
So, when would using a Survey be recommended instead?
The main benefits of using a survey (eg Custom Feedback survey) include:
Ease of use (very quick to set up and send)
Range of Questions types (eg with images, stars, emojis, etc)
Range of modules (eg split up sections, add heading and rich text)
Overview reporting of responses
Reminder: you can fill out the HubShots survey here.
---
👨‍🔧 Shot 6: HubSpot CMS Feature of the Week
Saved Sections
We touched on this back in episode 262, but it's worth expanding on here (since it can be confusing).
Similar to Saved Sections in emails, you can create Saved Sections in pages (drag and drop pages)
However, the user experience is different to emails. In emails the Saved sections appear in a left hand sidebar.
However in the page editor, they only show when adding a new section.
To understand this better, consider the controls that appear in the drag and drop editor:

When hovering over a section, they are:
Section controls (edit, clone, delete) on the left
Column controls in the middle
Module controls on the right
Saving a section is available in the Section controls:
To see saved sections, you need to first Add a section: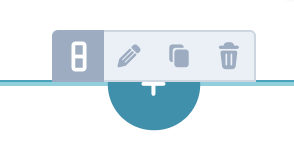 To add a section you need to use the plus sign that is hiding under the column controls.
Once you add a section you'll see a popup on the right that has the list of saved sections available. Note there is a limit of 25 saved sections.
---
🔧 Shot 6: HubSpot Workflow Action of the Week
Manage Email Subscription Status Action
You can manage a contact's email subscription status in a number of ways, including:
Individually at the contact level
In bulk at the Contact view level
Via a workflow
If you do in bulk, the option looks like this: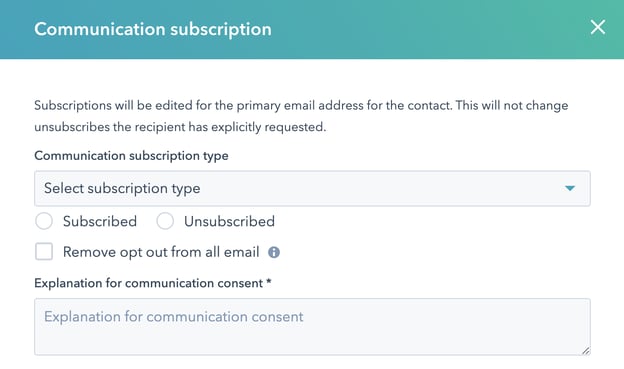 When updating from a Workflow, you use the action from here: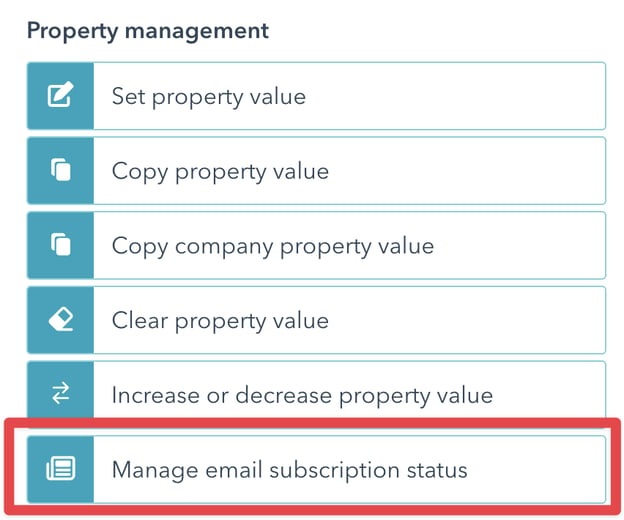 And you'll have a similar set of update options: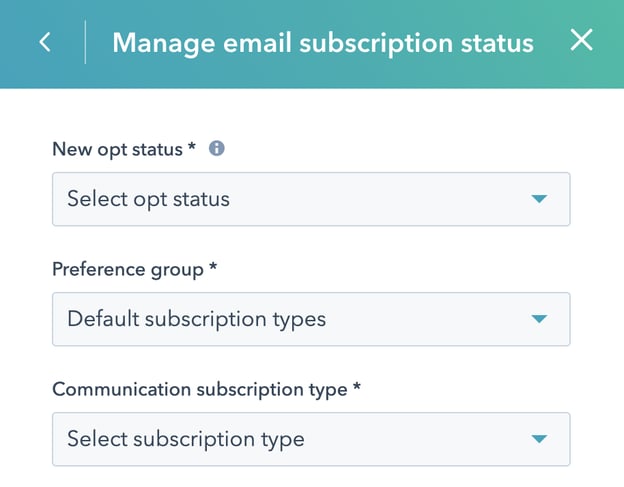 Note: if you have Business Units enabled, you'll have the Preference Groups option (as seen above)
Example Usage
Note: it can be used to both opt in and opt out of subscription types.
Here's a few examples of how you could use it:
They filled in a form in another system (eg a separate ticketing system that they indicated they were happy to get follows) and you want to add them to a specific support subscription type to get later notifications
Similarly if they were imported from another system (eg migrating over to HubSpot)
They responded to a survey indicating they wanted updates in a particular area
They set preferences in another system (and you can't use Operations Hub data sync to manage their subscriptions)
---
💡 Shot 7: Bookmarked Items of the Week
Some interesting items we've found (but haven't necessarily used yet):
Pinch Payments
Integrate your payments, Xero and HubSpot together.
HubClock
---
🏈 Shot 8: Tool of the Week
Flaticon
We mentioned this a year ago, but worth another reminder.
Get 6M+ icons for free (with attribution) from FlatIcon. Paid plans don't require attribution.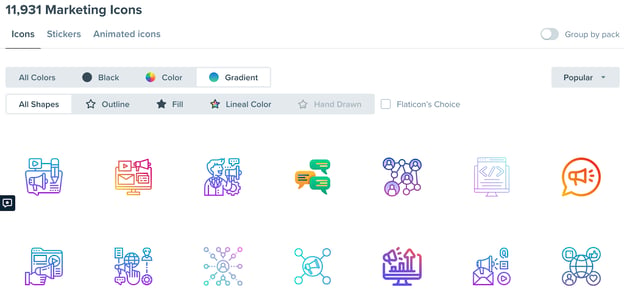 ---
📚 Shot 9: Sunset of the Week
CRM Suite Starter Contact pricing has increased
Remember back in episode 257 when we discussed the HubSpot CRM Starter pricing? One of the key benefits of the CRM Suite Starter was the pricing for contacts - it was the same as enterprise pricing.
Well, that gift horse has bolted, and now the pricing is back at Pro levels: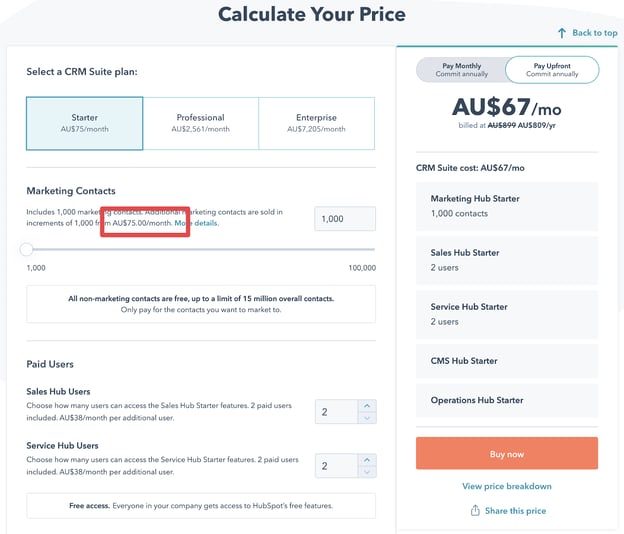 I wonder what this will mean for renewals for customers who signed up at the old pricing…
---
✍️ Shot 10: Quote of the Week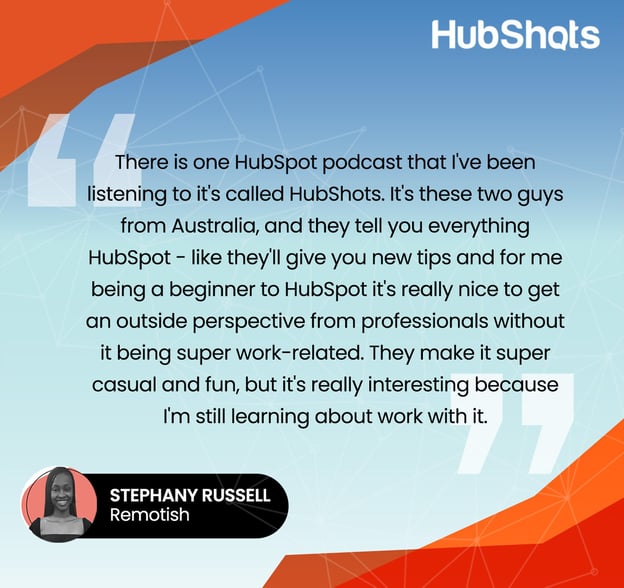 ---
🏋️ Shot 11: Training of the Week
Google Ads Performance Max Campaigns
Benjamin Mangold from Loves Data walks you through how to setup a Performance Max campaign in Google ads.
Speaking of Benjamin, here's his 21 Awesome Things Google Sheets Can Do post. What's your favourite?
---
🧲 Shot 12: Follow Us on the Socials
Connect with HubShots here:
Connect with Ian Jacob on LinkedIn and Craig Bailey on LinkedIn
---
HubShots, the podcast for marketing managers and sales professionals who use HubSpot, hosted by Ian Jacob from Search & Be Found and Craig Bailey from XEN Systems and XEN Solar.
HubShots is produced by Christopher Mottram from Podcastily.
Please share this with colleagues - it helps us improve and reach more marketers.
---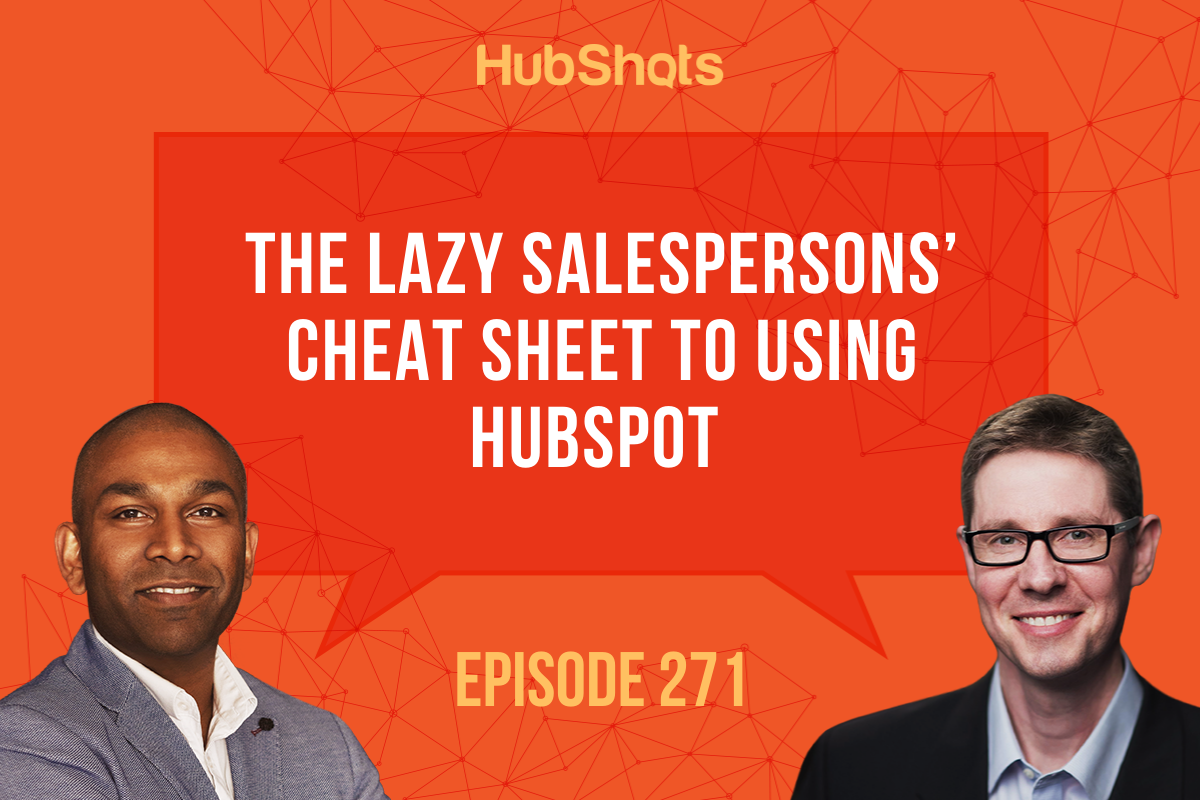 ---