Welcome to Episode 134 of HubShots!
Welcome to HubShots, APAC's number 1 HubSpot focussed podcast, where we discuss HubSpot tips and tricks, new features, and strategies for growing your marketing results.
This episode we get a bit geeky investigating some of the recent HubSpot releases including time on page calcs and topic discovery, plus a few gotchas. And a wonderful piece by Seth Godin.
Listen to the episode here:
https://soundcloud.com/hubshots/134-hubspot-general-roundup
Welcome to HubShots, the podcast for marketing managers who use HubSpot hosted by Ian Jacob from Search & Be Found and Craig Bailey from XEN Systems.
Subscribe to our YouTube channel here: https://www.youtube.com/channel/UCD3Uo4X-IxPJLE8ygPDQhNQ
Join the Facebook group here: https://www.facebook.com/groups/hubshots/
Recorded: Wednesday 22 August 2018 | Published: Thursday 20 September 2018
Shot 1: Inbound Thought of the Week
This week's thought: there's so much to get through this episode we're going to jump right into it...
Shot 2: HubSpot Marketing Feature of the Week
Topic discovery
https://www.hubspot.com/product-updates/now-live-topic-discovery-in-content-strategy
Changed: How HubSpot Calculates Average Time on Page
Why does it matter?
The old calculation for average time on page took into account page exits. For any page that had a high exit rate, the average time on page that you would see would be lower than expected as a result. By removing exits from the calculation, you can expect your average time on page metric to be more accurate, and align better with industry standards.
https://www.hubspot.com/product-updates/now-live-were-changing-how-we-calculate-average-time-on-page
Shot 3: HubSpot/User Gotchas of the Week
Facebook Sync with HubSpot
Not adding your Facebook Page into the Ads settings to sync all leads into Facebook. Discovered this when we inherited an issue where lead ad data was partially being sent into HubSpot and the source was direct traffic.
Deal tokens in email templates
https://www.hubspot.com/product-updates/deal-personalization-tokens-in-templates-and-snippets
Note: In order for deal tokens to populate, the contact you are emailing must have an associated deal in HubSpot. If there are multiple deals associated with the contact in question, HubSpot will populate information from the most recently created deal.
Shot 4: Marketing Tip of the Week
Facebook Is Removing More Than 5,000 Ad Targeting Options To Prevent Discrimination
Advertisers will no longer be able to hide their ads from people interested in things like "Passover," "Evangelicalism," "Native American culture," "Islamic culture," and "Buddhism."
https://www.buzzfeednews.com/article/alexkantrowitz/facebook-is-removing-ad-targeting-options-race-religion
Shot 5: HubSpot Sales Feature of the Week
Parent and Child Companies
Companies in HubSpot can now be assigned to have parent companies and child companies
https://www.hubspot.com/product-updates/unlimited-parent-child-relationships
But this is just a link between them, there's no sharing of timeline items eg a Parent company pulling in notes from a Child company.
Also, there's no extra functions for assigning notes to parent or child companies from the current company you are on.
Zoho Reports integration
https://www.hubspot.com/product-updates/zoho-reports-integration
Ian is currently testing this for a client site - will report back once he's covered it in detail.
Shot 6: Opinion of the Week
Take a Step Back
Think back to where your sales process or marketing process was 12 months ago.
Compare it to where you are now.
Have you made massive progress in the last year?
If so, congratulations.
If not, why not?
A good sign: you are pushing HubSpot to its limits and hitting walls. Congratulations, and look out for Inbound 2018 announcements.
Shot 7: Podcast of the Week
Your call isn't important to us
Seth Godin talks about customer service call centres - the decline of customer service:
https://art19.com/shows/akimbo/episodes/c8ff65aa-4370-44a1-b51d-2fee138aed4d
It is gold!
And for clarification:
https://micheleconnolly.com/call-important/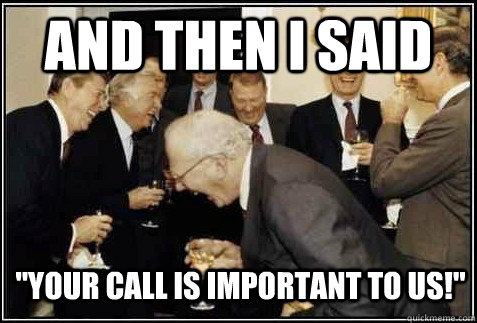 Shot 8: Resource of the Week
Google Strategy Teardown from CB Insights:
https://www.cbinsights.com/research/report/google-strategy-teardown/
Shot 9: Quote of the Week
"...Bots don't know trends."
One of the speakers at Digital Marketer Down Under
Thanks to Suellen for highlighting this to me
Shot 10: Bonus Links of the Week
Chrome extension of the week:
https://chrome.google.com/webstore/detail/colorpick-eyedropper/ohcpnigalekghcmgcdcenkpelffpdolg?hl=en-GB
See if you are doing any of these > 10 Common UI Design Mistakes That Are Killing Your Conversion Rate
https://www.crazyegg.com/blog/ui-design-mistakes/
Tools to try
Easy Redirect: http://ref.ezrdr.com/m1Gl6RKX
Please rate and leave us some feedback as this helps us improve and reach more marketers.