Welcome to Episode 157 of HubShots!
Welcome to HubShots, APAC's number 1 HubSpot focussed podcast, where we discuss HubSpot tips and tricks, new features, and strategies for growing your marketing results.
This episode we look at 3 Big Mistakes we see Clients make in their HubSpot portals, and how you can ensure you don't make the same mistakes.
Listen to the episode here: https://soundcloud.com/hubshots/157-3-big-mistakes-we-see-clients-make-in-their-hubspot-portals/
HubShots, the podcast for marketing managers who use HubSpot hosted by Ian Jacob from Search & Be Found and Craig Bailey from XEN Systems.
Subscribe to our YouTube channel here: https://www.youtube.com/channel/UCD3Uo4X-IxPJLE8ygPDQhNQ
Join the Facebook group here: https://www.facebook.com/groups/hubshots/
Follow us on Twitter here: https://twitter.com/hubshots
Follow us on Instagram here: https://www.instagram.com/hubshotspodcast/
Recorded: Wednesday 08 May 2019 | Published: Friday 17 May 2019
Shot 1: Inbound Thought of the Week
3 Mistakes we see in HubSpot Portals
Mistake #1: Not adding email Subscription Types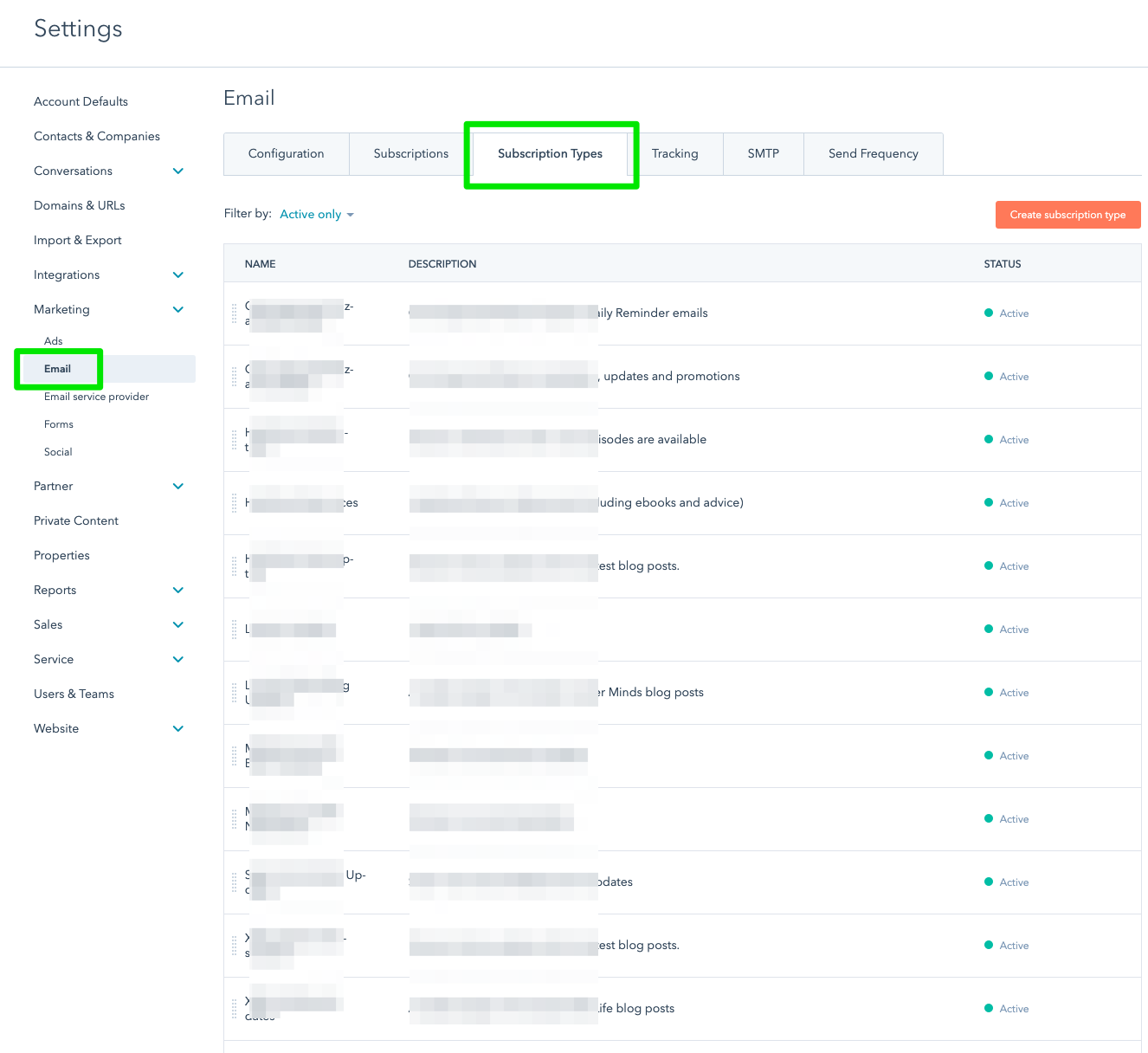 Bonus mistake: Not enabling the resubscribe option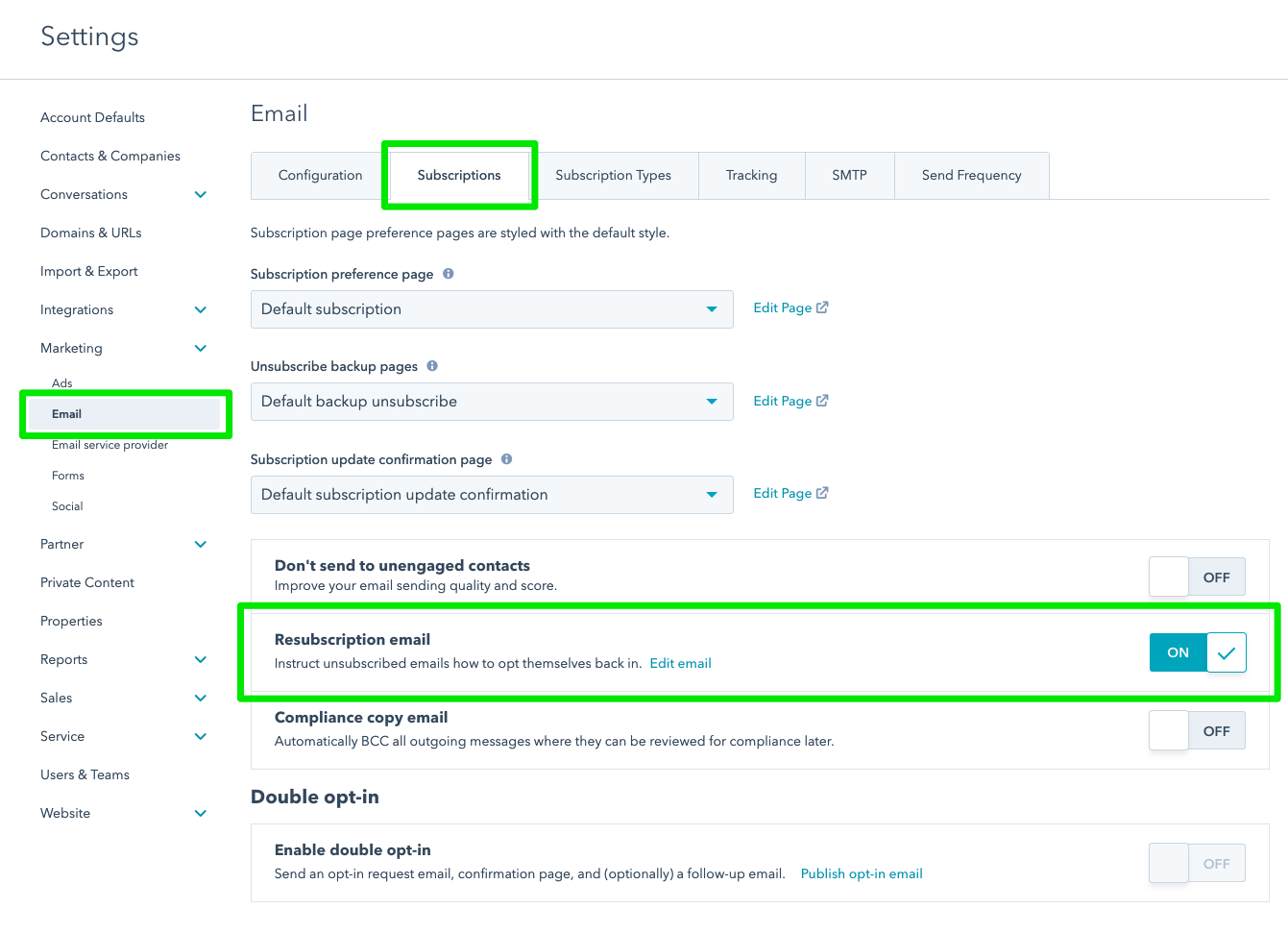 Not tweaking the design of the unsubscribe page (you Edit page in the Subscriptions screen)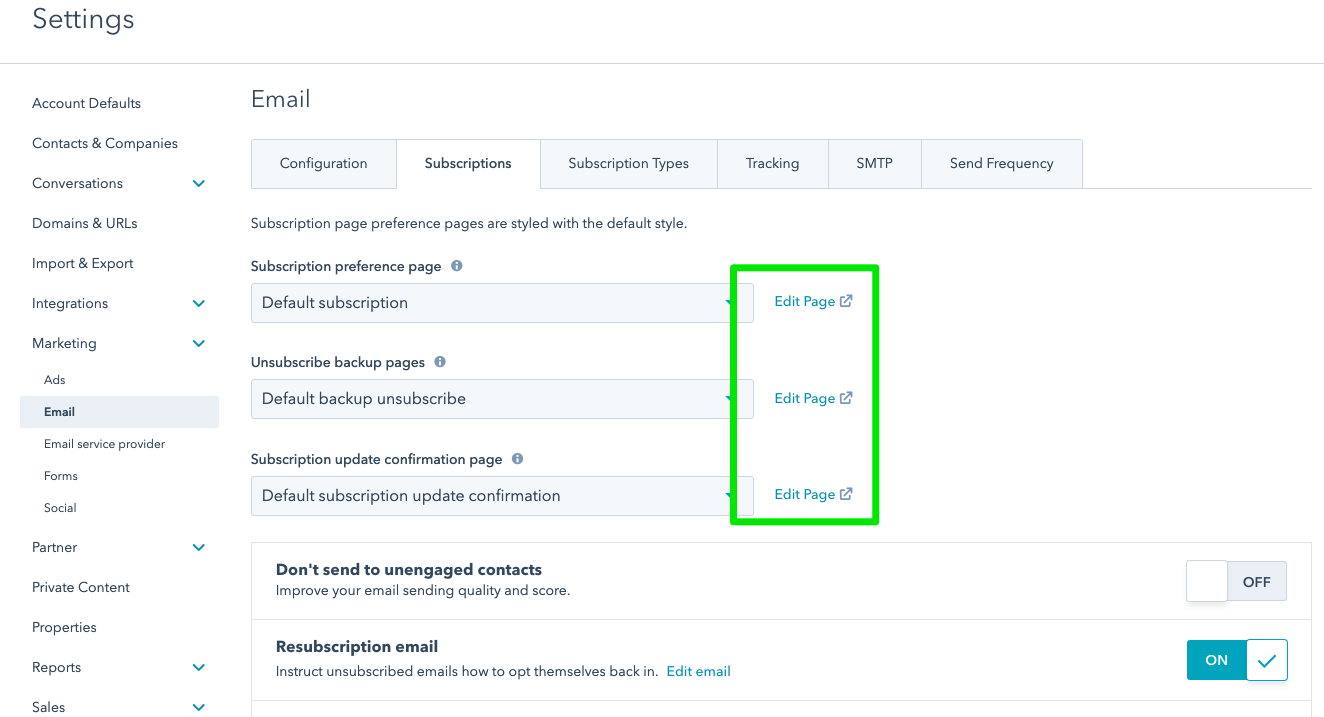 Mistake #2: Not getting a naming convention in place and having a proper structure to organise files
Important for naming everything:
Lists
Workflows
Folders
Emails
Forms
Pages
Campaigns
Mistake #3: Not setting permissions for users
Especially for sales teams eg disabling export of contacts
There are privacy considerations as well.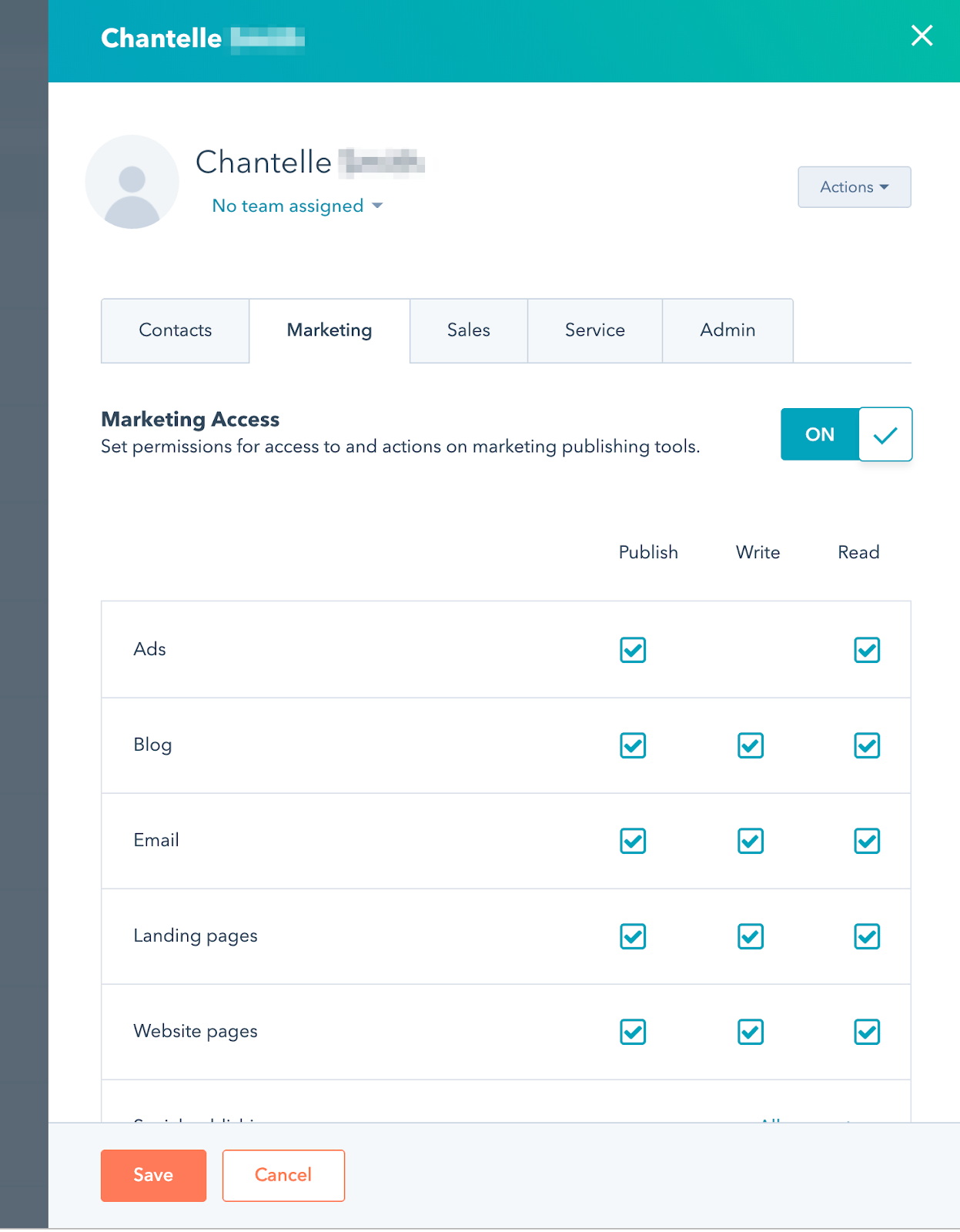 Bonus Mistakes:
Not excluding internal IPs (set this in the Report settings)
Not filtering bot traffic (set this in the Report settings)
Not adding Campaigns
At a minimum add in at least one campaign
Shot 2: Listener Question of the Week
Should I use a sub-domain versus a sub-folder for my blog?
This was a question from one of our listeners - Joe - he asks:
"Hi Guys, love the podcast and thought I would reach out with a question I am hoping you'll be able to help with. We are getting a lot of resistance from our SEO consultant regarding our blog sub domain. He is insisting that the hubspot blog sub domain is not the right way to structure our blog. I've spoken to a few people and read a few articles but I am still in the dark. We are currently planning our new website and I want to make sure we are doing all we can to do it right!"
There's a combination of SEO thoughts and setup/maintenance thoughts.
The considerations:
Do you have the option of combining into one domain with a sub-folder?
If so, then for ease, aim for a sub-folder for your blog

It's easier to manage (styling, GA insertion, no need for cross domain tracking, etc)
There's a possible easier rankings benefit

If not, don't be too concerned however, since Google is getting much better at seeing them as the same: https://youtu.be/kQIyk-2-wRg?t=675
Shot 3: HubSpot Marketing Feature of the Week
Using Drafts in HubSpot Social tools
Very handy for saving a list of draft posts, that have their scheduled date set.
Other social tips:
https://blog.hubspot.com/customers/5-tips-supercharge-social-media-strategy-hubspot
Shot 4: HubSpot Sales Feature of the Week
Running team reports in HubSpot Reports:
https://blog.hubspot.com/customers/4-next-level-hubspot-reports-run-teams-activities
https://app.hubspot.com/learning-center/lessons/343/1842
Shot 5: HubSpot Gotcha of the Week
We had an issue where we were creating a Deal based on a customer lifecycle stage change to opportunity.
Lifecycle sync stages
https://knowledge.hubspot.com/articles/kcs_article/contacts/how-can-i-manage-the-automatic-syncing-of-lifecycle-stages-between-associated-records

Shot 6: Insight of the Week
More on bots driving internet traffic (a quick follow up from our episode last time)
https://thenextweb.com/security/2019/04/17/bots-drove-nearly-40-of-internet-traffic-last-year-and-the-naughty-ones-are-getting-smarter/
https://resources.distilnetworks.com/white-paper-reports/bad-bot-report-2019
Distil Networks' 2019 Bad Bot Report investigates the daily attacks that sneak past sensors and wreak havoc on websites. It's based on 2018 data collected from Distil Networks' global network and includes hundreds of billions of bad bot requests anonymized over thousands of domains.
Ie quite a reasonable data set :-)
Marketing industry comines in #5 on the naughty list: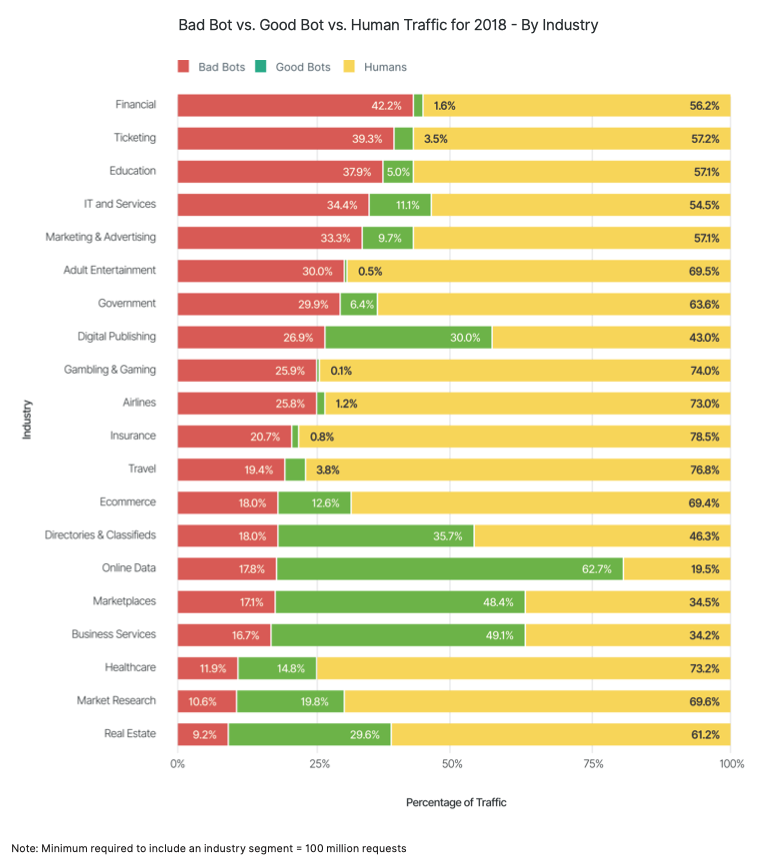 Shot 7: Retirement of the Week
HubSpot has removed the ability to set up individual notifications for Collected Forms
https://community.hubspot.com/t5/HubSpot-Ideas/Implement-ability-to-choose-which-Non-HubSpot-forms-send-a/idi-p/268562#M34136
While we're talking about HubSpot form options...
Can't push HubSpot forms to MailChimp:
https://community.hubspot.com/t5/HubSpot-Ideas/HubSpot-MailChimp-Integration-Push-HubSpot-Form-submissions-to/idi-p/268575
Shot 8: Resource of the Week
Linking GA and Google Ads:
https://marketingplatform.google.com/about/resources/linking-analytics-and-ads-solution-to-todays-marketing-challenges/
Facebook Event tool:
https://www.jonloomer.com/2019/04/22/facebook-pixel-event-setup-tool/
Keyword research tip:
https://www.kevin-indig.com/a-better-approach-to-keyword-research-for-content-marketing/
Generating fake people:
https://futurism.com/ai-generates-entire-bodies-people-dont-exist
Shot 9: Quote of the Week
"I don't look to jump over seven-foot bars. I look for one-foot bars that I can step over."--Warren Buffet
Shot 10: Bonus Links of the Week
Google doesn't support noindex in robots.txt
https://twitter.com/methode/status/1118882877289189376
Event spam in GMB
https://ohgm.co.uk/event-spam-seo/
Email outreach
https://backlinko.com/email-outreach-study
https://www.adstage.io/resources/q1-2019-ppc-benchmark-report-2/
Please rate and leave us some feedback as this helps us improve and reach more marketers.