Welcome to Episode 160 of HubShots!
This episode we investigate HubDB and whether you need to be a geek to use it. Also, restoring contacts and deals in HubSpot, plus fixing up what Facebook shares about a website page after you've updated it.
Listen to the episode here: https://soundcloud.com/hubshots/160-hubdb-is-actually-pretty-simple/
HubShots, the podcast for marketing managers and sales professionals who want to grow better with HubSpot, hosted by Ian Jacob from Search & Be Found and Craig Bailey from XEN Systems.
Subscribe to our YouTube channel here: https://www.youtube.com/channel/UCD3Uo4X-IxPJLE8ygPDQhNQ
Subscribe to our Spotify channel here: https://open.spotify.com/show/7oee8w41riN5aRNrLKT2ar
Join the Facebook group here: https://www.facebook.com/groups/hubshots/
Follow us on Twitter here: https://twitter.com/hubshots
Follow us on Instagram here: https://www.instagram.com/hubshotspodcast/
Follow us on LinkedIn here: https://www.linkedin.com/company/hubshots/
Recorded: Thursday 30 May 2019 | Published: Friday 07 June 2019
Shot 1: Inbound Thought of the Week
We are now on Spotify: https://open.spotify.com/show/7oee8w41riN5aRNrLKT2ar
Shout out to Paul - good to chat with you over a coffee this afternoon.
Shot 2: HubSpot Marketing Feature of the Week
Using HubDB:
https://blog.hubspot.com/customers/website-editing-made-easy-hubdb
Good overview of using HubDB:
https://academy.hubspot.com/lessons/hub-db
Why mention this? Because it is going to become common usage - it may seem like it's something for the geeks at the moment, but it will quickly become mainstream with HubSpot users. Don't get left behind!
Manage duplicates feature rolling out in Contacts section (under the Actions menu):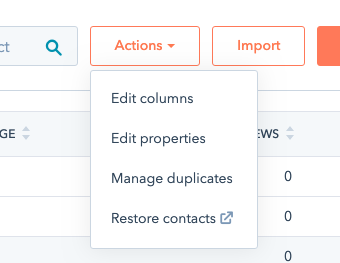 See also Restore contacts (and see our next Shot for restoring Deals)
Shot 3: HubSpot Sales Feature of the Week
Restoring deleted deals. Did you know you can restore deals deleted in the last 90 days? Go to Deals > Actions > Restore Deals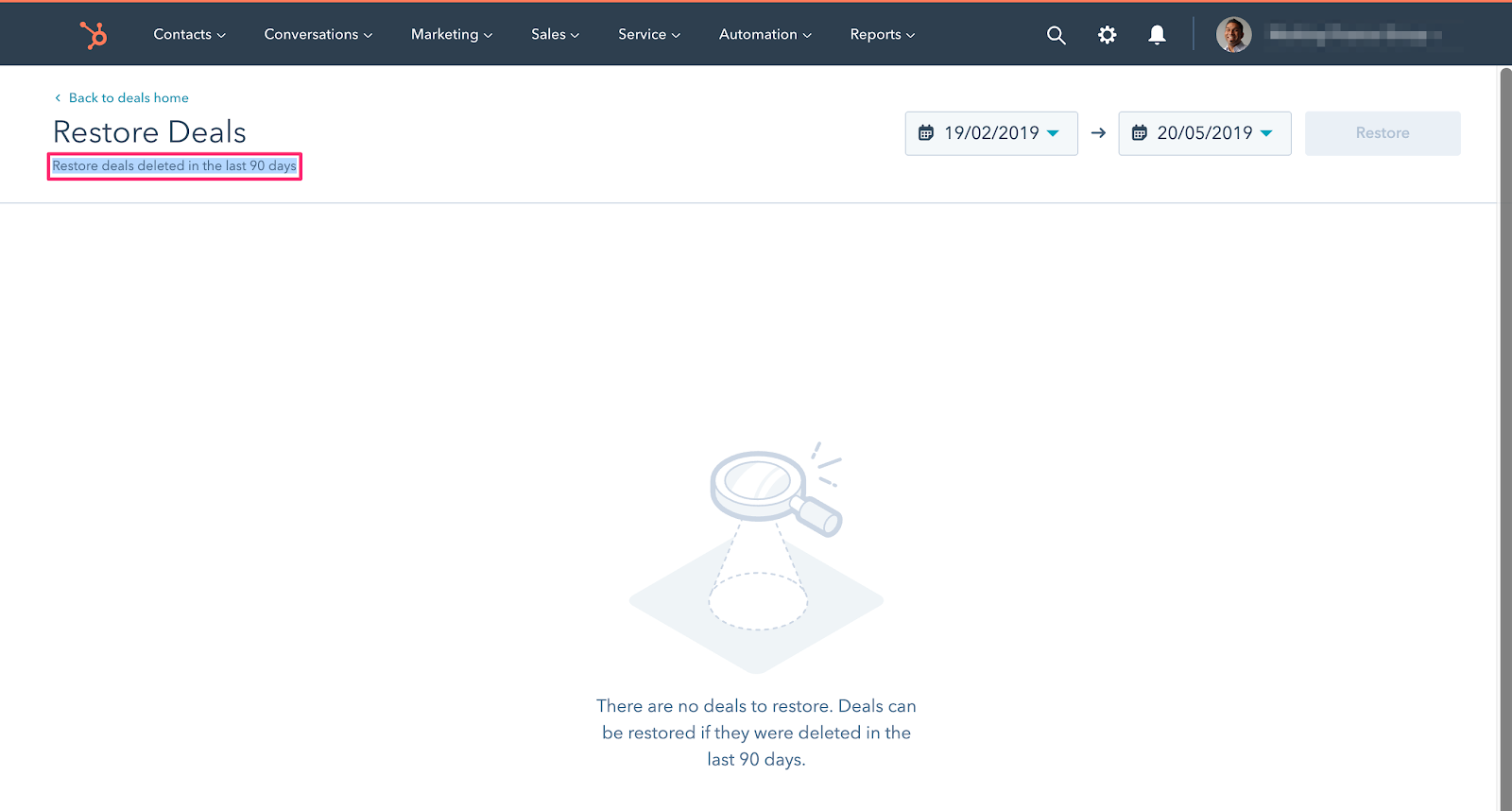 Shot 4: Marketing Gotcha of the Week
Had an issue where old page titles were still showing on Facebook when sharing a page on Messenger.
So we went to the Facebook Open Graph Object Debugger
https://developers.facebook.com/tools/debug/og/object/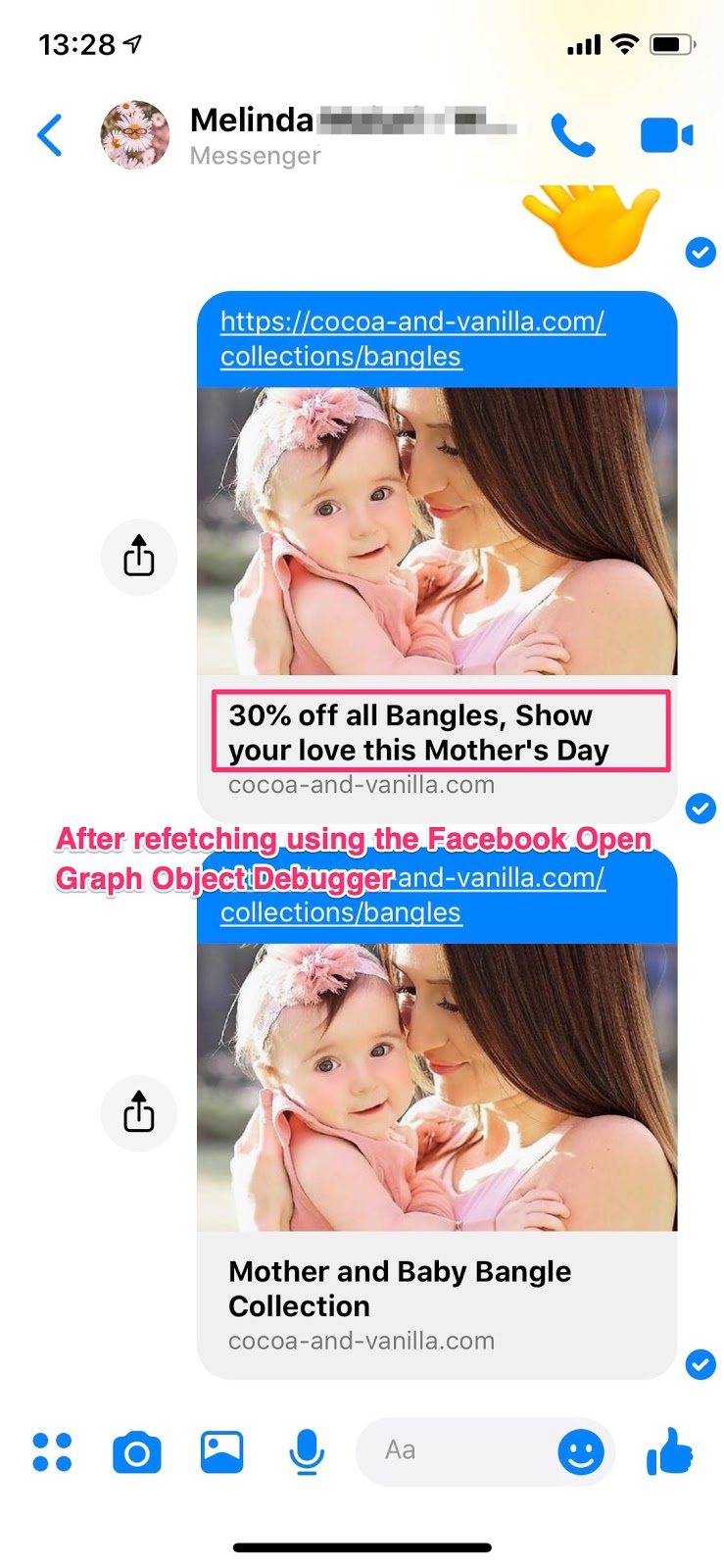 Checked existing information and then requested a new fetch of the information.
Shot 5: Marketing Tip of the Week
SEO in 2019
Brian Dean is back with another corker:
https://backlinko.com/seo-this-year
(Takes about a minute to load the page it is that massive! Wonder if that is good for his SEO)
And Aja Frost is continuing her awesome blog posting with an overview of GDS:
https://blog.hubspot.com/marketing/google-data-studio
GDS is something else that is going to become mainstream.
It's still a bit overwhelming for a new user, but is getting much easier to use.
Tara, on our team, is becoming a GDS master at the moment.
Shot 6: Insight of the Week
HBR Quick Take: 7 questions every CMO wants to ask Google
https://www.thinkwithgoogle.com/consumer-insights/quick-take-youtube-questions-for-google/
I'm ready to be dragged and dropped.
Here are some key takeaways:
CMOs are interested (not surprisingly) in how to drive growth, given that technology and behaviour is changing so rapidly.
Companies need to be rooted in data and experimentation to rapidly iterate their marketing.
People are impatient. They want things now and don't wait for slow loading mobile websites (4 seconds is too long!).
People are researching everything. Every consumer has a research mindset and investigates deeply before purchase (even things like toothbrush selection, which previously would only be a matter of choosing from selection at a store - are now research-based decisions).
The advantage of this behaviour shift, when combined with the tech platforms out there, is that small businesses have the ability to compete with large businesses - something they haven't been able to do in previous decades.
Follow Tara Walpert Levy on Twitter here: https://twitter.com/tarawlevy
Shot 7: Retirement of the Week
HubSpot seems to have 'retired' announcing any updates.
We need a new Update by Stealth Shot section in the show lol.
https://www.hubspot.com/product-updates/topic/all-updates
Shot 8: Resource of the Week
Google's quality rater's guidelines updated:
https://www.mariehaynes.com/google-updated-qrg-quality-2019/
Summary: it is all about 'page quality'
Shot 9: Quote of the Week
"the more you want your goal, the more effort you will put in – it's not that we can't do something, it's that we have a low desire"
Shot 10: Bonus Links of the Week
Facebook Groups getting hacked:
https://marketingland.com/turns-out-some-groups-axed-by-facebook-for-content-violations-were-hacked-261184
https://www.authorityhacker.com/million-serps-analyzed/
https://theupperranks.com/blog/link-case-study
https://lumapartners.com/content/presentations/lumas-state-of-digital-media-2019/
Google Analytics reports you may not be aware of:
https://www.searchenginejournal.com/google-analytics-reports/307257/
https://www.simoahava.com/analytics/custom-templates-guide-for-google-tag-manager/
Please rate and leave us some feedback as this helps us improve and reach more marketers.