Welcome to HubShots Episode 250: HubSpot Dashboards, Search Results and User Experience
This edition we dive into:
Robots.txt editing in HubSpot
Deal pipeline partitioning
Emailing of dashboard reports tip
Custom report on Dashboards gotcha
Jobs To Be Done personas
Dharmesh on User Experience (and Netflix)
SEO Checklist resources
Ad spotting on Bing - it's harder than you think
You can listen to this episode of the show here.
Did a colleague forward this episode to you? Sign up here to get yours every Friday.
Please forward this on to your work colleagues.
Recorded: Monday 21 June 2021 | Published: Friday 25 June 2021
Shot 1: Growth Thought of the Week
INBOUND 2021
Inbound is on again in October - in case you've missed the notifications.
Are you going?
28-Day Marketing Challenge Kicks Off in July
We have our first cohort kicking off next month.
You can register your interest to join us in August for our next cohort. Details here.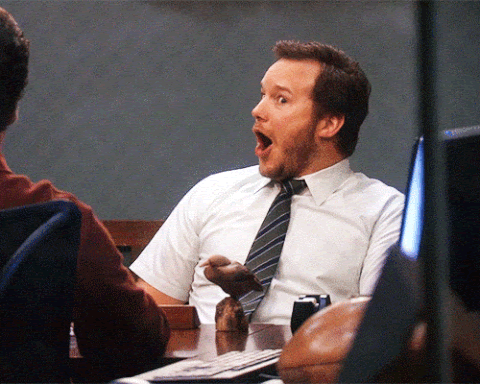 ---
Shot 2: Quick Shots of the Week
Here's a few quick items of interest we noticed:
---
Shot 3: HubSpot Marketing Feature of the Week
Edit your HubSpot robots.txt
Yes, you can edit your robots.txt file in HubSpot. You don't even need to have CMS Hub, it's available even in Marketing Starter.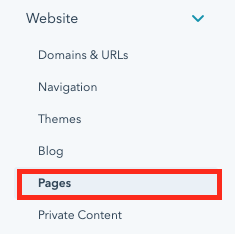 And then on the SEO & Crawlers tab.
If you have multiple sites in your portal, you can set the robots.txt for all sites: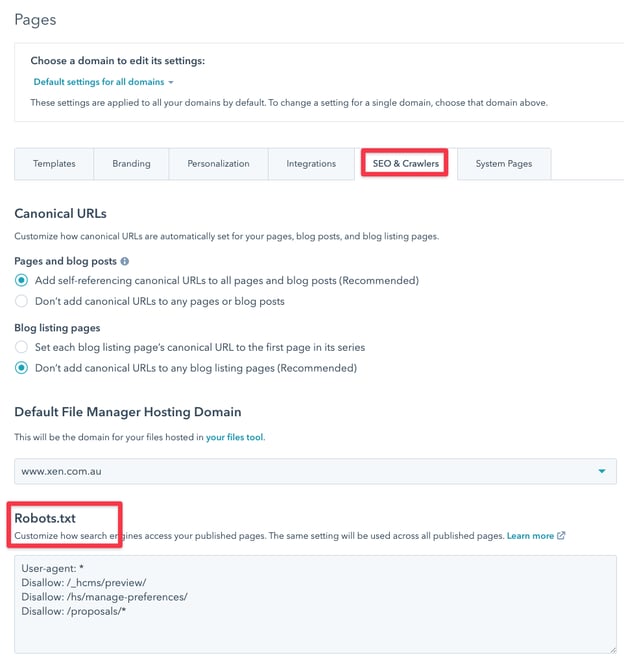 Or you can edit for each individual site: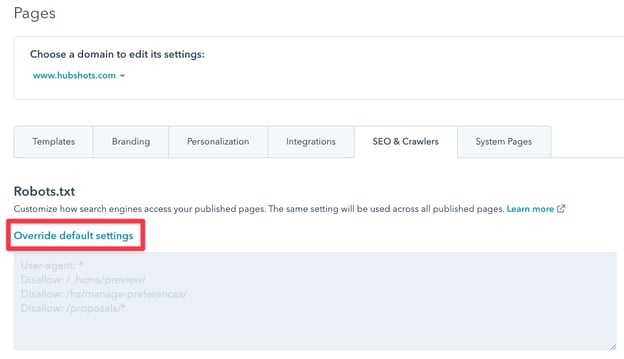 ---
Shot 4: HubSpot Sales Feature of the Week
Top Tips for
Emailing Dashboard Reports
We love simple time saving tips. Here's yet another.
The ability email dashboard reports with pdf/power point attachments to management on a set frequency.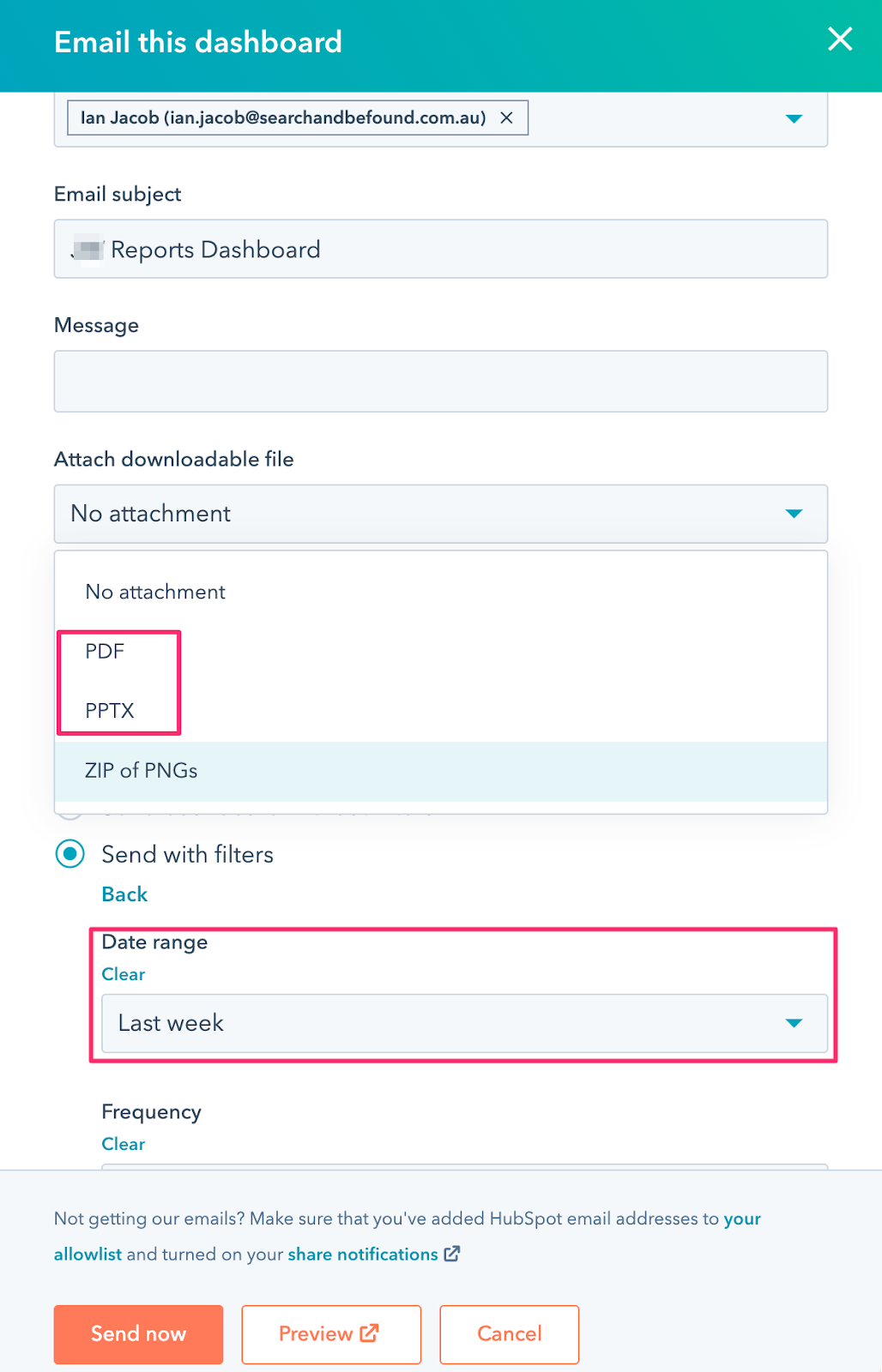 Note: the user will need to login to download the pdf/pptx/zip files. So make sure they have a login to HubSpot!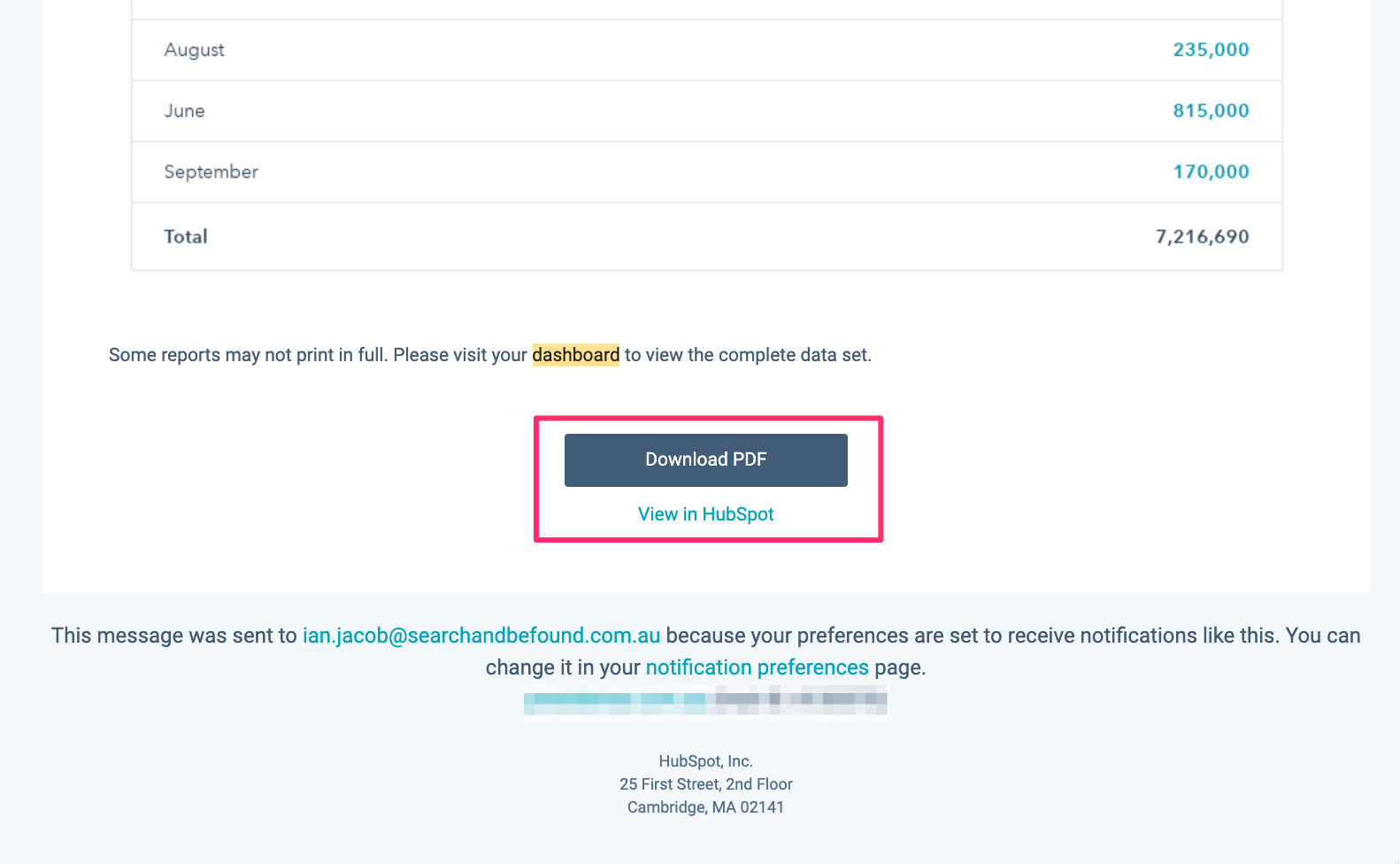 ---
Shot 5: HubSpot Bonus Tip of the Week
HubSpot CRM Custom Field Ideas
Databox has a mostly useful post on HubSpot CRM Custom fields. I was pleased to see Automation Overrides (point 3), which allows salespeople to add or remove contacts from automation nurtures. We're increasingly adding this into portals for more sophisticated users.
Takeaway: think about how you could take advantage of using custom fields for making special criteria and for giving teams the ability to trigger other actions manually.
---
Shot 6: HubSpot Gotcha of the Week

The inability to Filter on Dashboards for:
Cross-object reports
Reports created with the new custom report builder
the Manual forecast, Quota attainment, Weighted pipeline forecast, and Deal revenue by size sales analytics reports.
You can read more about it here.
---
Shot 7: Marketing Tip of the Week
Jobs To Be Done 'Personas'
I read this thread on Twitter from Matt Lerner and had my mind changed about personas. I've always been sceptical about the detailed personas that sometimes get heralded by marketing companies (including HubSpot) but have never really had a compelling reason why.
Matt's thread finally brought it home to me. In his thread he explains why audiences are much better defined based on 'jobs to be done'.
He goes on to explain the approach, and then provides a handy canvas you can use to build your own (download it from here). Here's a sneak peak: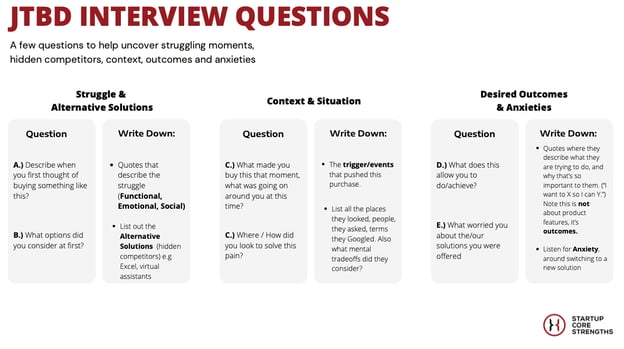 In essence the approach is to understand the problem a person is looking to solve at a particular point in time. In comparison to detailed personas that attempt to describe who a person is in their entirety.
My additional comment though: it depends on the industry.
For example, in some industries, a general overview of the audience is appropriate (Eg in the solar industry we often create audiences based on 3 key areas: new home buyer, young family, and retirees). For all of the solar audiences their chief problem is to reduce their power bills, so the JTBD approach isn't as appropriate for them than it is for other industries.
Takeaway: think about how you define your audiences - are you overthinking them in terms of demographics and behaviours and missing the essence of their problem right now?
---
Shot 8: Insight of the Week
Thoughtful Content Driving Purchase Intent
Thanks to Ian for sending me this link to a post on the Doist site discussing Makers vs Managers.
The topic revolves around staff returning to the office (or not) and how the goals of makers are (often) at odds with managers. The topic isn't my focus of this shot - instead I'm reflecting on how after reading it I was so impressed with the content that I then went navigating through the site (and the related sites of Todoist and Twist) to learn more about the company and its products.
And with Twist in particular I then went down a rabbit hole (also known as a buyer's journey) of exploring the features and how to use it. At this point I'm seriously interested in it as a Slack replacement (more on that in a separate discussion).
Here's the surprising thing (for me). I've never thought I'd so quickly go from fleeting interest in a topic to a purchase intent prospect in such a short space of time. The power of personal recommendation of content combined with quality of content.
---
Shot 9: HubShots Throwback of the Week
Via the HubSpot product updates blog.
This time a year ago HubSpot was updating the App Marketplace to allow purchase of Themes (as opposed to templates). Time flies. We just take this for granted as though it has been there forever now.
---
Shot 10: Resource of the Week
SEO Checklist
Yes, another SEO checklist, and another good one at that.
This is ahref's updated SEO Checklist. Which they of course describe as the Ultimate SEO Checklist. Whereas SEMRush describe theirs as the Only SEO Checklist you'll need. So, you decide…
Not to be left out, here's Moz with a Technical SEO Audit overview.

And yes, it has a section on how to set your robots.txt file - which links through to here.
---
Shot 11: Quote of the Week
"In some fantasy worlds, there are superheroes with "pre-cognition", able to see the immediate future. They're always one step ahead. But since most people are a few steps behind reality, you don't need pre-cognition—just independent thinking."
---
Shot 12: Bonus Links of the Week
Dharmesh Blogs about Customer Experience
Good post, superimposed against a backdrop of Netflix as an example of a beautiful user experience. Reducing friction, making the experience seamless and focussed on the customer - whether that's Netflix, HubSpot or your business. A reminder that your product is your marketing (Shot 7).
Steve Jobs anecdote
A heart-warming story (yes really) of Steve Jobs interviewing and hiring (an unnamed) current senior Apple exec. I have no idea if this is true or how embellished it is. But I like it.
Chrome Extensions for SEO
Let it never be said that there isn't a Chrome extension for just about everything. Here's a good list (thanks Olga)
Create Your Own Marketing Funnel
Refreshing post from SEMrush on Marketing Funnels (in case you need a refresher - see what I did there).
I particularly liked this diagram: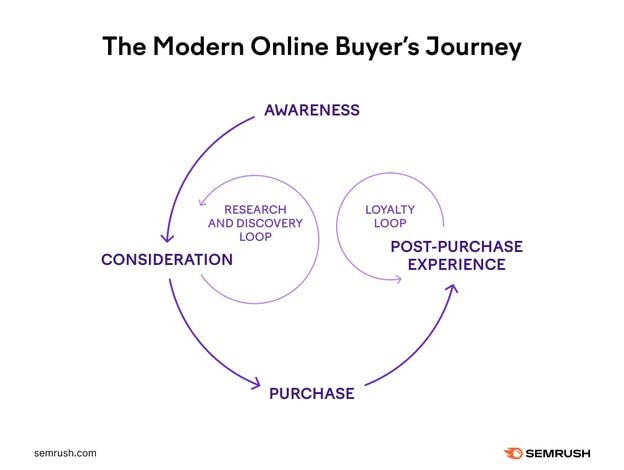 Oh that's right I forgot - the funnel is dead.
---
Shot 13: Big Shots of the Week
Can you spot the Ads on Bing?
Seriously, it's getting so hard to spot the ads these days - and Bing is the worst (via Joe Hall):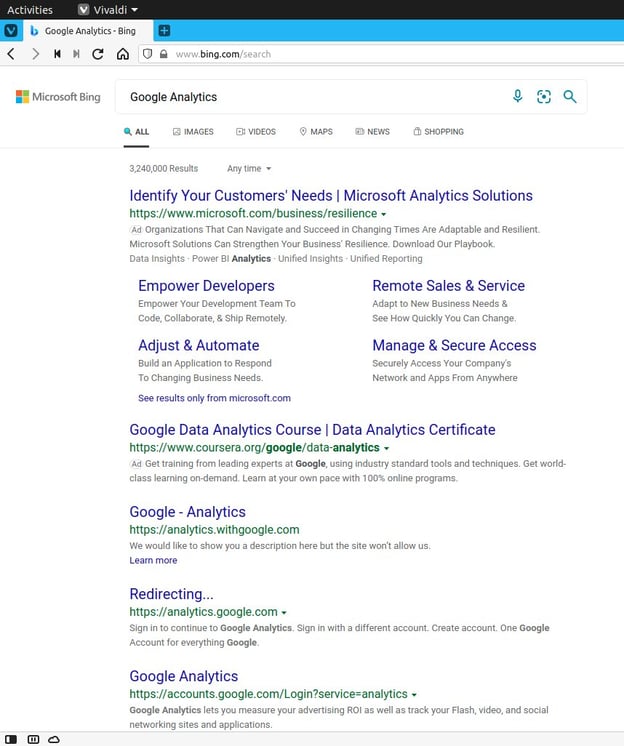 ---
Shot 14: Follow Us on the Socials
Connect with HubShots here:
Connect with Ian Jacob on LinkedIn and Craig Bailey on LinkedIn
---
HubShots, the podcast for marketing managers and sales professionals who use HubSpot, hosted by Ian Jacob from Search & Be Found and Craig Bailey from XEN Systems.
HubShots is produced by Christopher Mottram from Podcastily.
Please share this with colleagues - it helps us improve and reach more marketers.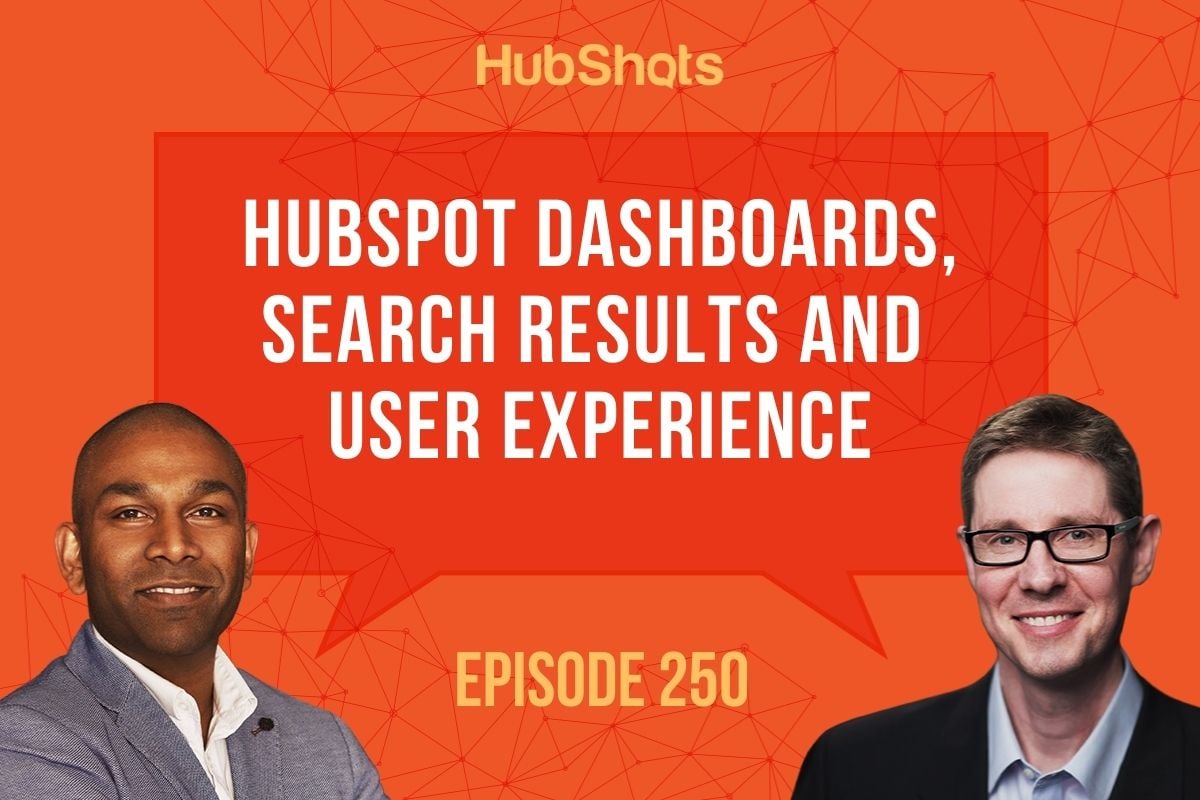 ---
---