HubShots Episode 274: Enterprise Functionality, Email Open Rates in Apple Mail, Sales Pipeline Partitioning
This edition we dive into:
What is enterprise functionality?
Email open rate data with Apple Mail
Image optimisation settings on web and landing pages
Adding images into a contact timeline
Sales pipeline partitioning
Associating contacts and companies automatically
Shopify attribution tip
Deal and Revenue attribution
Marketing attribution training
You can listen to this episode of the show here.
Subscribe to our HubShots YouTube channel.
Did a colleague forward this episode to you? Sign up here to get yours every Friday.
Please forward this on to your work colleagues.
Recorded: Wednesday 23 February 2022 | Published: Friday 25 February 2022
---
🌱 Shot 1: Growth Thought of the Week
What does Enterprise functionality look like?
This episode we're going to be touching on a few of our favourite HubSpot Enterprise features, will real world examples of how our clients use them.
But before discussing those I thought it would be interesting to take a step back and consider what constitutes 'enterprise' requirements and functionality.
Whilst headcount and revenue are obvious indicators of an enterprise, what are the functionality requirements raised by this?
To me the focus usually boils down to removing scalability friction. Finding the main bottlenecks (ie bad) that grow alongside people and revenue (ie good).
At the risk of oversimplifying, there's three main areas where scalability is blocked:
Security
Flexibility
Accountability (reporting and attribution)
Security and permissions is very important here, because if setting permissions is difficult the tendency is for the processes to get slack or shortcuts taken.
Flexibility is important, especially as companies grow across geographical regions.
Accountability is important as companies grow and budgets increase. Being able to roll up expenditure and results to top level reports allows informed decisions to be made.
We work with a range of company sizes and find that small businesses typically don't focus too much on security and accountability, although flexibility can be a focus. However, the exceptional small businesses do.
HubSpot's View of Enterprise
The main differences between Pro and Enterprise hubs are:
Permissions and partitioning
Custom objects
Calculated properties (Pro only has 5, Enterprise has 200)
Additional attribution functionality
Additional layout customisation (of contacts, deals, tickets)
One area of HubSpot's security model that is only available in Enterprise is single sign on. As we've remarked before on the show, this is one area that I wish they made available even in the free tier. Good security, implemented early, is much more scalable. Would love to see HubSpot be a process leader in this area (as opposed to being like every other SaaS tool that only allows SSO at enterprise levels).
But for the other permissions areas (including roles, team, partitioning) I think their tier structure is very reasonable.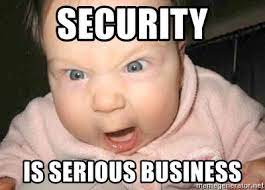 ---
✨ Shot 2: Quick Shots of the Week
Here's a few quick items of interest we noticed:
Inbox SLAs (beta) is rolling out - full disclosure: I haven't used this yet, have only just started setting it up for one of our inboxes: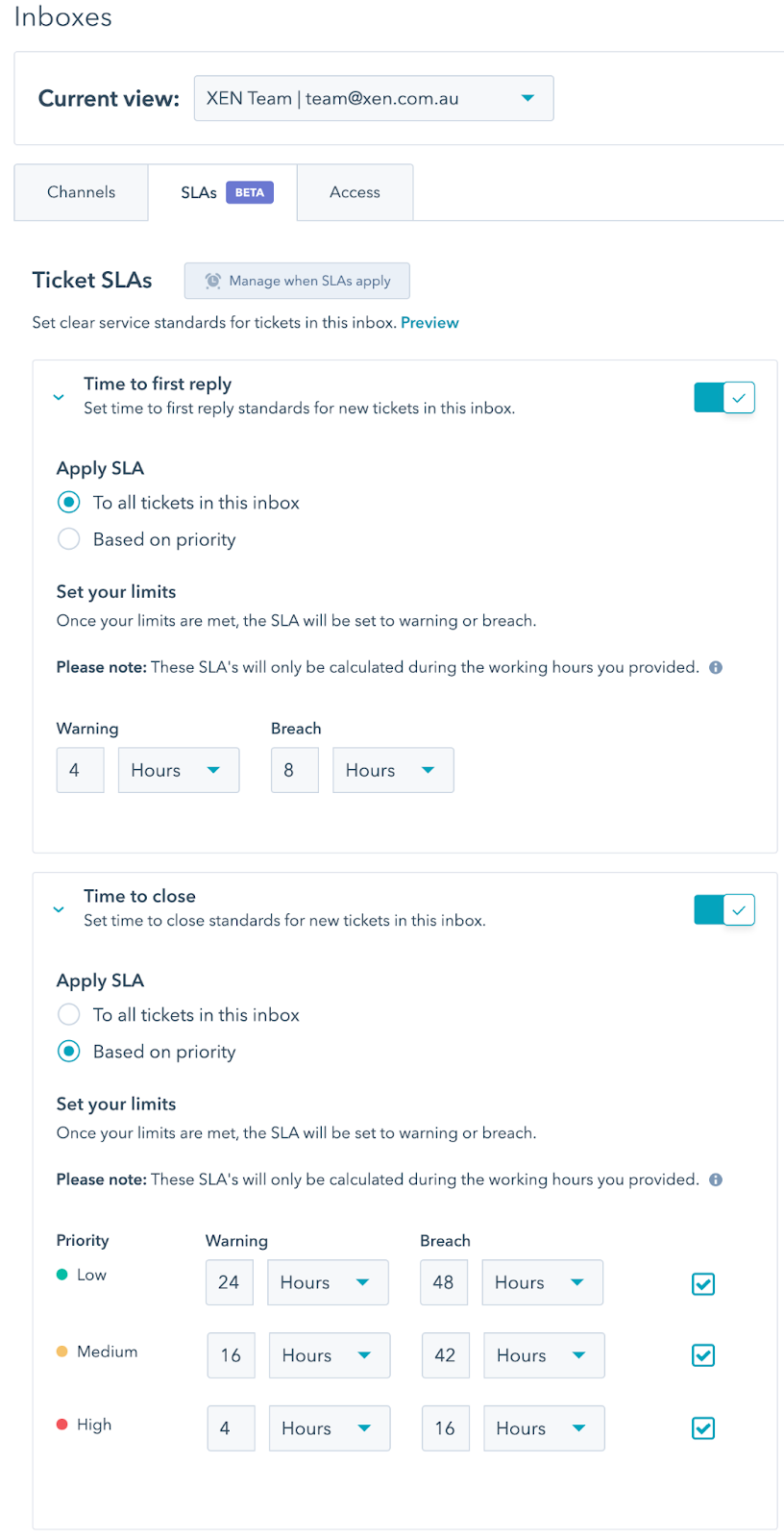 I'm not sure we'll actually use the Time to close option - since requests from clients can be quite variable. But the Time to first reply is really important.
---
🚀 Shot 3: HubSpot Marketing Feature of the Week
Email Attribution and Apple's iOS changes
Back in episode 249 we mentioned that Apple's iOS changes would likely affect email open rates (for emails opened by Apple Mail). At the time we didn't know whether they would increase or decrease open rates eg:
Increase: in the case that HubSpot registered the email as being opened (even though it was only being 'opened' by Apple's servers as part of hiding the recipient
Decrease: in the case that HubSpot saw the immediate open by Apple's servers and treated it as bot traffic and filtered it out
Since then (that was back in June 2021) we now know that the main effect is a decrease in open rate engagement. HubSpot's community forum post (from September 2021) provides the details of why open rates will decrease.
Key points to note:
Open rates will decrease for Apple Email recipients (if you have Bot filtering enabled - which you probably should)
Because these email opens will be caught up in bot filtered activity and excluded (see this comment on the community thread from 10 Feb 2022 for the latest update to bot filtering rolling out this week)
Be wary of using an 'open' behaviour activities to trigger workflows or other actions
Avoid reporting on 'open' behaviour as an absolute measure, consider it only as a relative measure for trends
Instead use click behaviour as a better comparison
BTW as a general rule, we turn on bot filtering in all our portals:
Settings > Tracking & Analytics > Advanced Tracking
Note: this is a global setting that affects traffic bot filtering and email bot filtering. It uses activity and behaviour to identify bot patterns (eg an email that is opened the instant it is sent is likely indicative of a bot).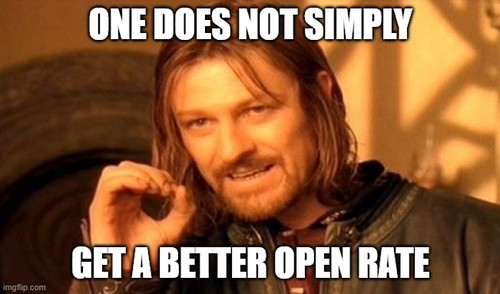 Image Optimisation settings
A reminder about image optimisations settings when adding images to pages.
When inserting an image you can click on the details and choose the Image optimisation to use: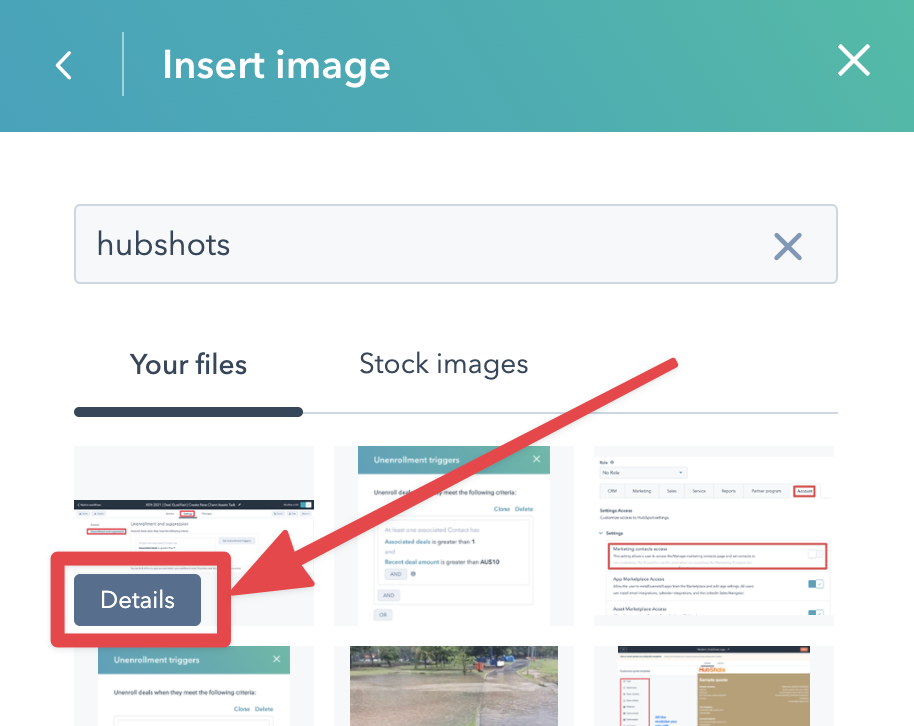 You can select the Image quality to use eg use High for images that have text or logos in them: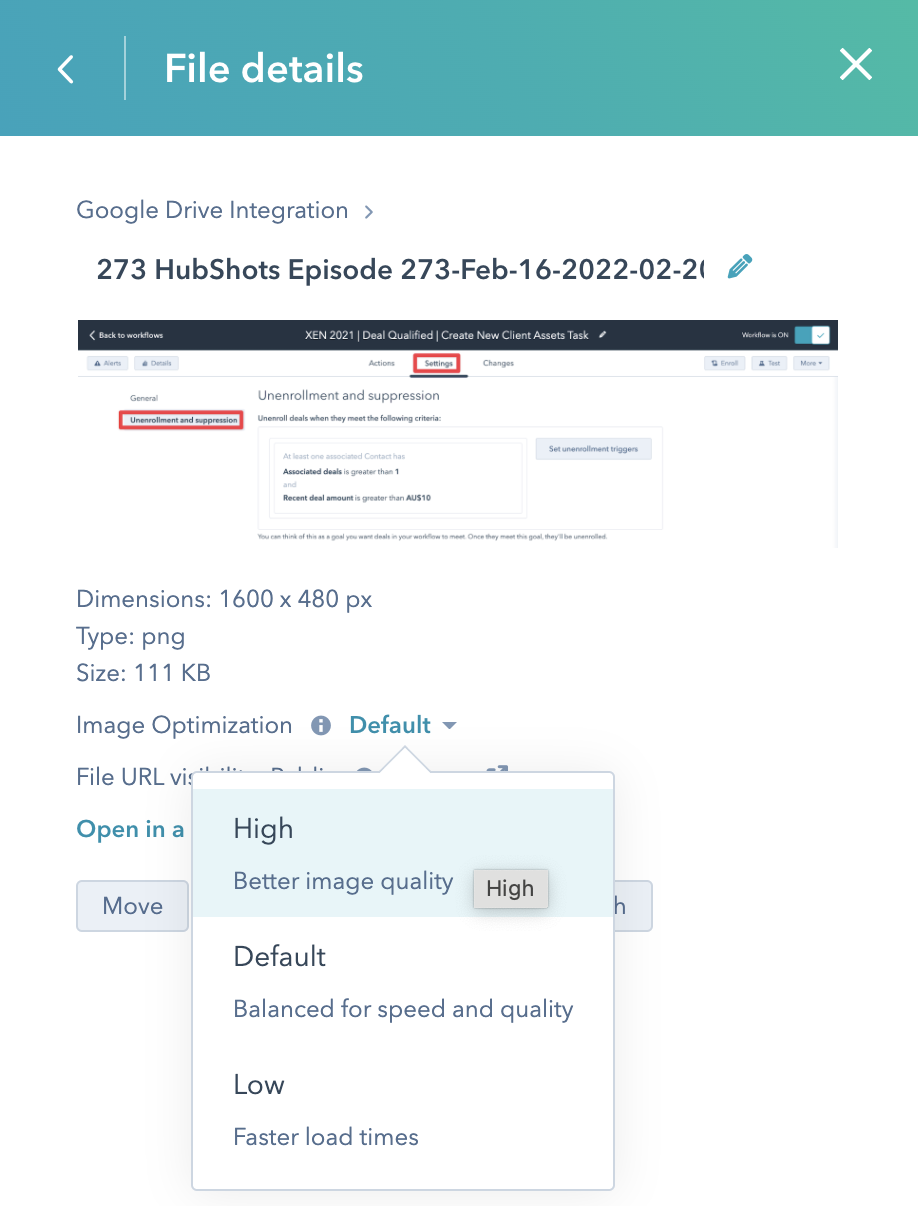 Example use cases:
Use High for images with text, or logos, or very specific/detailed items
Use Default for most images
Use Low for background images, hero shots etc
---
💰 Shot 4: HubSpot Sales Feature of the Week
Adding Images into a Contact timeline
Using the Notes item
I was chatting with a client last week and they asked if they could easily have a photo show at the top of a contact record or a deal record.
(In their particular case they are installing equipment, and wanted to have a photo of the installation site show at the top of a contact feed and deal feed, so they could instantly remind themselves of the project).
Turns out that the Notes feature is an easy way to implement it.
Here's an example where I add a photo of Ian at the top of his contact record in our portal.
First click on the Note button (or Notes tab and add a Note):

In the either upload a photo (or select if you've already uploaded):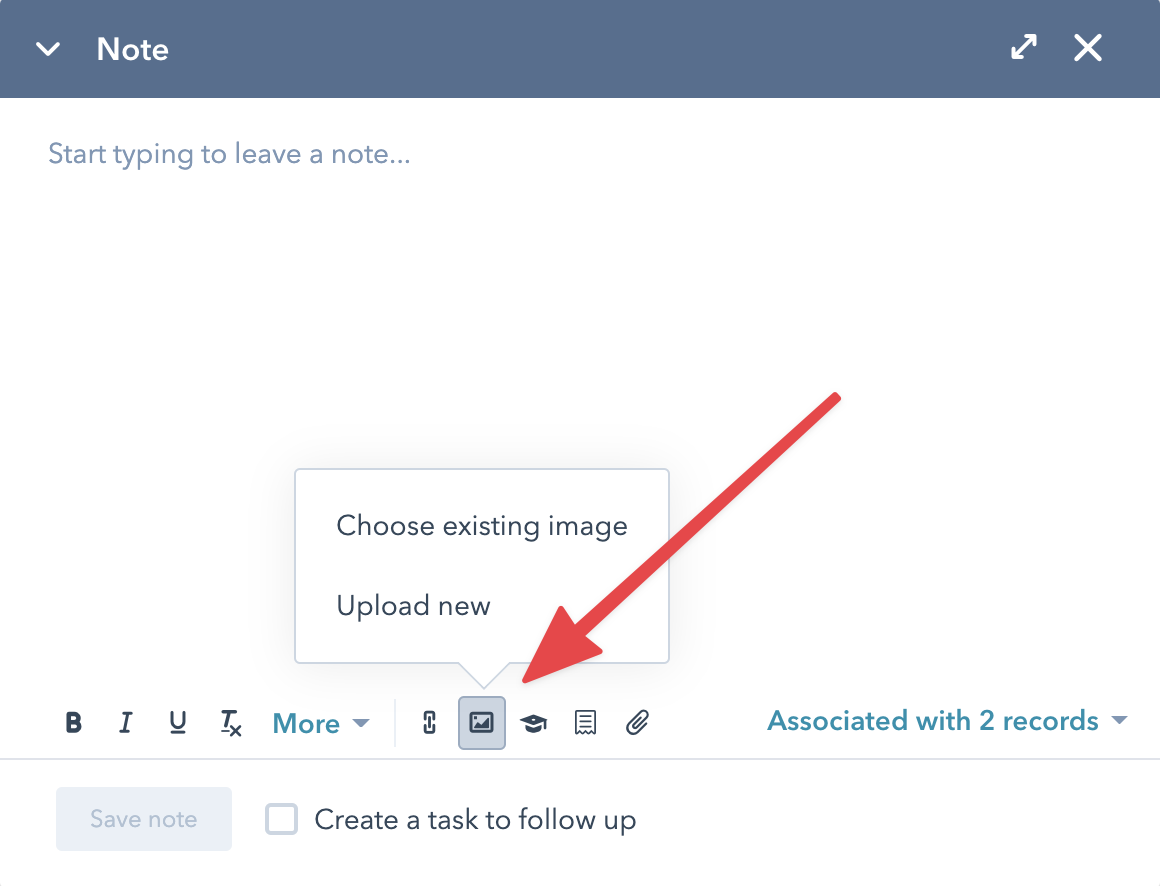 You can associate the image with a range of objects (contact, deals, companies, tickets):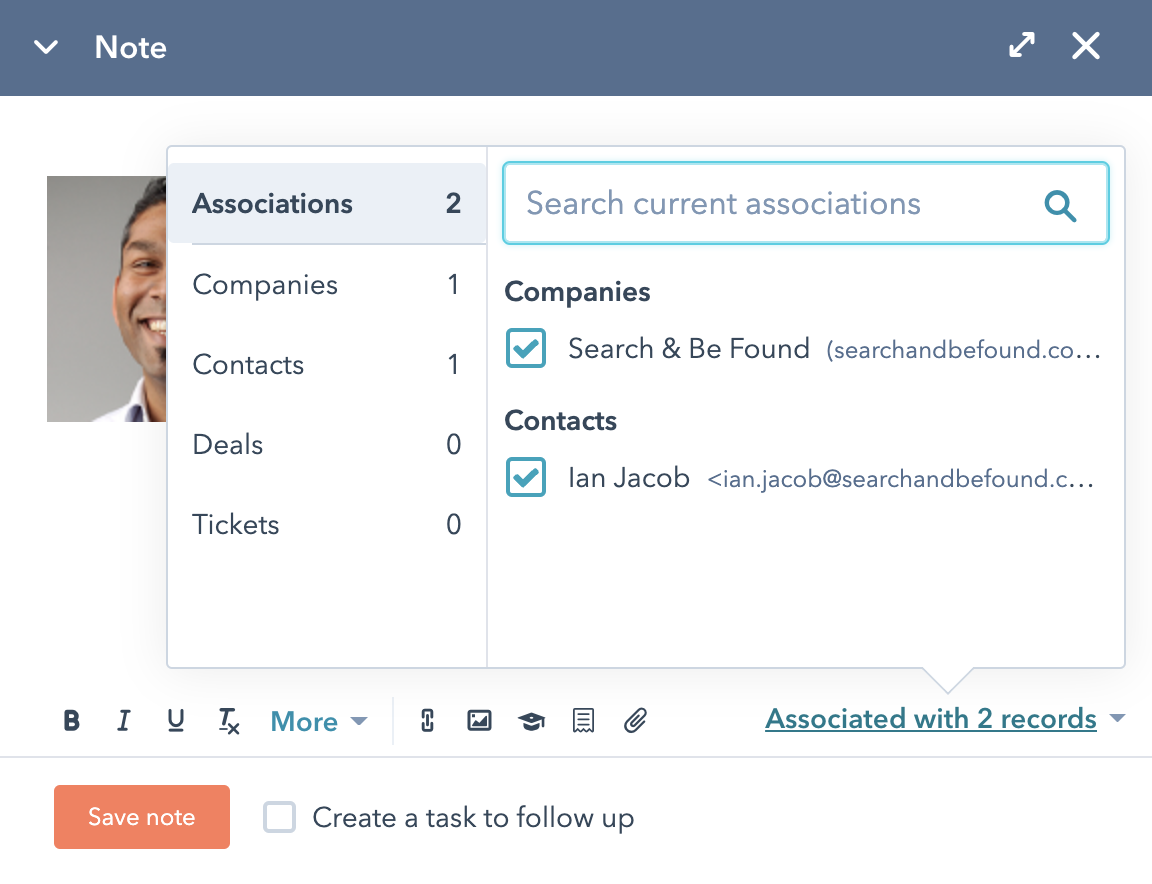 Once added, simply Pin the Note so that it shows at the top of the timeline:

Here's what Ian's contact record looks like whenever I view it in our portal now: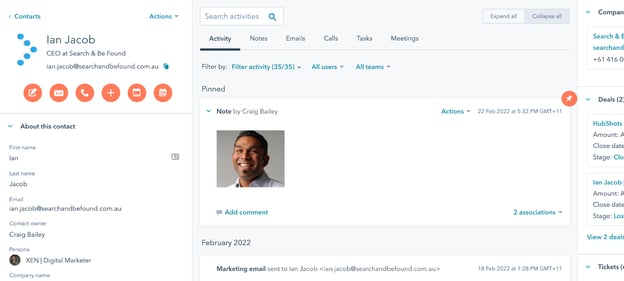 It will show in the mobile app as well: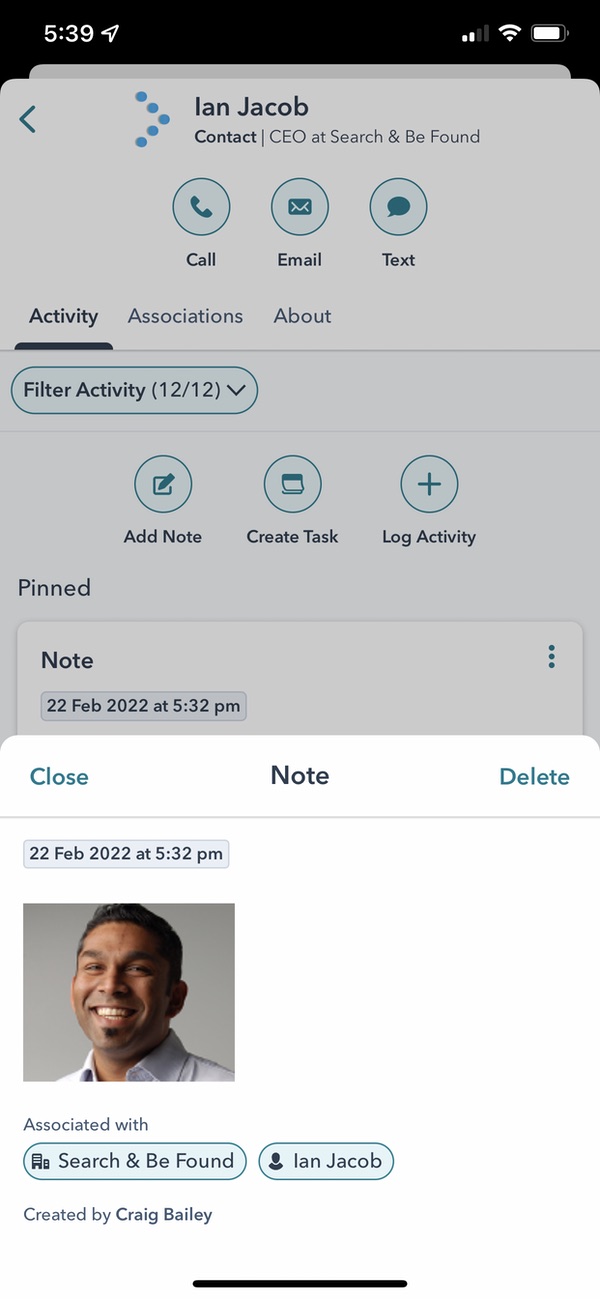 What about video?
You can add video files as attachments, but they won't embed as an 'engageable' video - they simply link off to the attachment.
Pipeline Partitioning
Setting access permissions for users to Deal pipelines.
This is becoming a common question for larger companies, especially when they are spread across regions, and/or have very specific product ranges managed by different teams.
The goal is to ensure that one team doesn't accidentally add a deal in the wrong pipeline.
HubSpot's partitioning options extend to sales pipelines to help solve this.
The Manage Access option on pipelines is a start for this: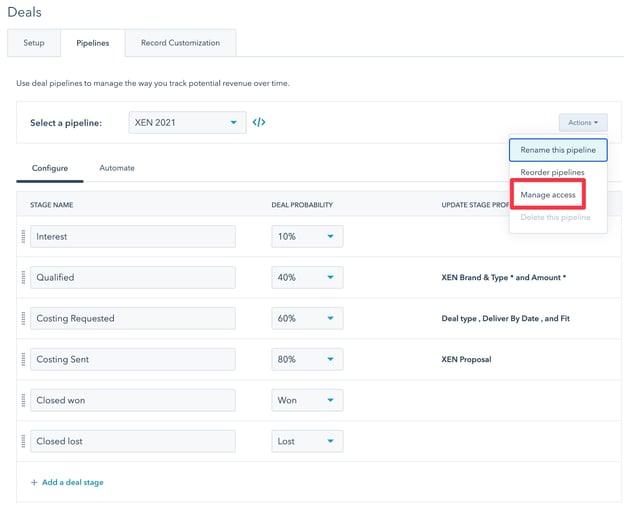 You can assign users and teams to have access to the pipeline: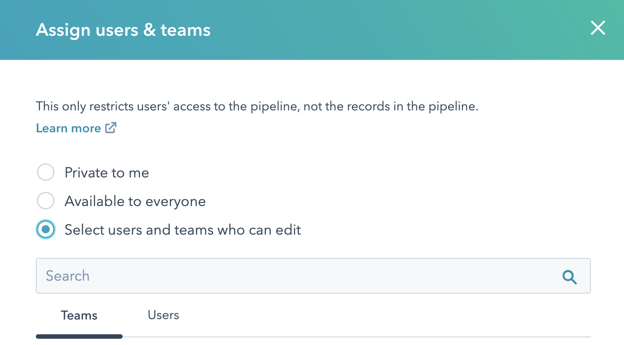 You can additionally use permissions for the user to manage whether they can view, edit and delete and deals etc:
The key takeaway here is to ensure you think through your user permissions including:
BTW a similar approach (and functionality) applies to Ticket pipelines as well.
---
👨‍🔧 Shot 5: HubSpot Sandbox
A sandbox account is a safe test environment that mimics the structure of your production HubSpot account.
This is a great addition for Enterprise accounts that we are enjoying to test things in a safe and controlled manner before rolling them out to the live system.
Here are the instructions on how to set one up.
---
🔧 Shot 6: HubSpot Gotcha of the Week
Create companies from contact email domains
If your portal has contacts that aren't associated with companies (even though the contacts and the companies have their domains set) you can check this setting: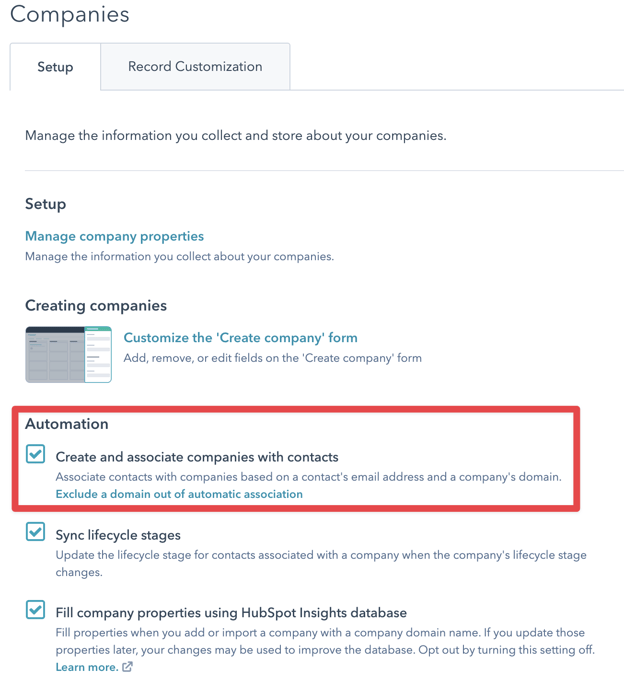 If that setting is turned on already - but the associations aren't in place, try turning the setting off and then back on again.
Toggle that setting on and back on again and you'll be prompted with this:
Say yes to this to create all the associations again.
We're not exactly sure why this didn't work originally - something to do with the timing of when the setting was enabled and then contacts were imported.
---
💡 Shot 7: Tip of the Week
Shopify Attribution Tip
I've been fighting lack of attribution reporting with Shopify over the last few months with one of my wife's sites.
It's a little complex because the landing page is a HubSpot page, that then links through to a Shopify Checkout.
The landing page gets a lot of traffic from Facebook ad campaigns, which we tag with utm parameters.
We have a script on the site (inserted via Google Tag Manager) that decorates the outbound links to Shopify with the utm parameters, so that when it gets to Shopify we can still see the original tracking parameters (let me know if you are interested in knowing more about that part).
Shopify records these in the Landing Site field, which is nicely transferred back to HubSpot by the HubSpot-Shopify integration.
Which means when looking at a Deal record we can see this:
That landing site page includes the utm parameters that we can then use to build attribution reports and branch on in workflows.
It's not ideal, but it's a useful step forward if you are having attribution blindness in your Shopify reporting.
---
🏈 Shot 8: Deal & Revenue Attribution
Only available in Marketing Enterprise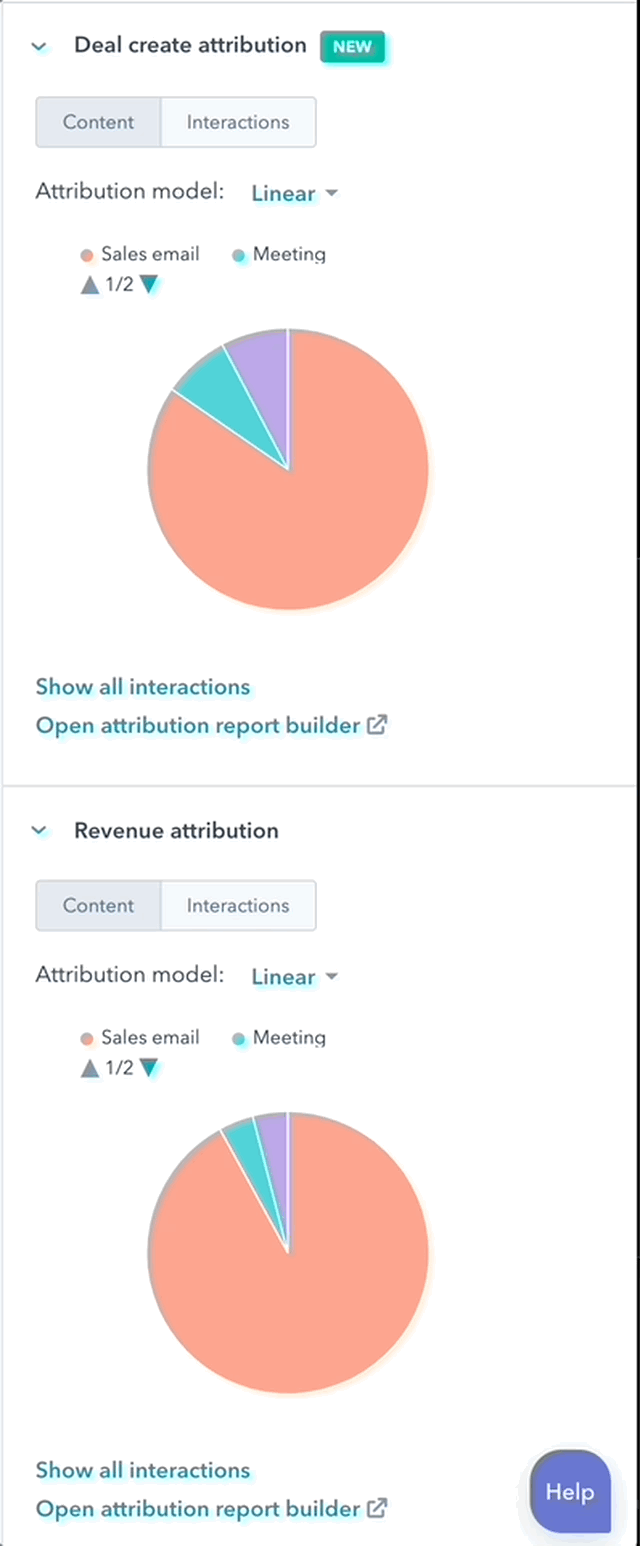 Here is the knowledge base article on creating attribution reports in HubSpot.
---
✍️ Shot 9: Quote of the Week
"If you are going to achieve excellence in big things, you develop the habit in little matters. Excellence is not an exception, it is a prevailing attitude."
---
🏋️ Shot 10: Training of the Week
Two areas of focus that we recommend:
Creating Behavioral Events in HubSpot
Measuring Marketing Success With Revenue Attribution Reports
Who is this for?
Marketers
Marketing Managers
Course Details:
5 lessons
21 videos
4 quizzes
1:50 hours
---
🧲 Shot 11: Follow Us on the Socials
Connect with HubShots here:
Connect with Ian Jacob on LinkedIn and Craig Bailey on LinkedIn
---
HubShots, the podcast for marketing managers and sales professionals who use HubSpot, hosted by Ian Jacob from Search & Be Found and Craig Bailey from XEN Systems and XEN Solar.
HubShots is produced by Christopher Mottram from Podcastily.
Please share this with colleagues - it helps us improve and reach more marketers.
---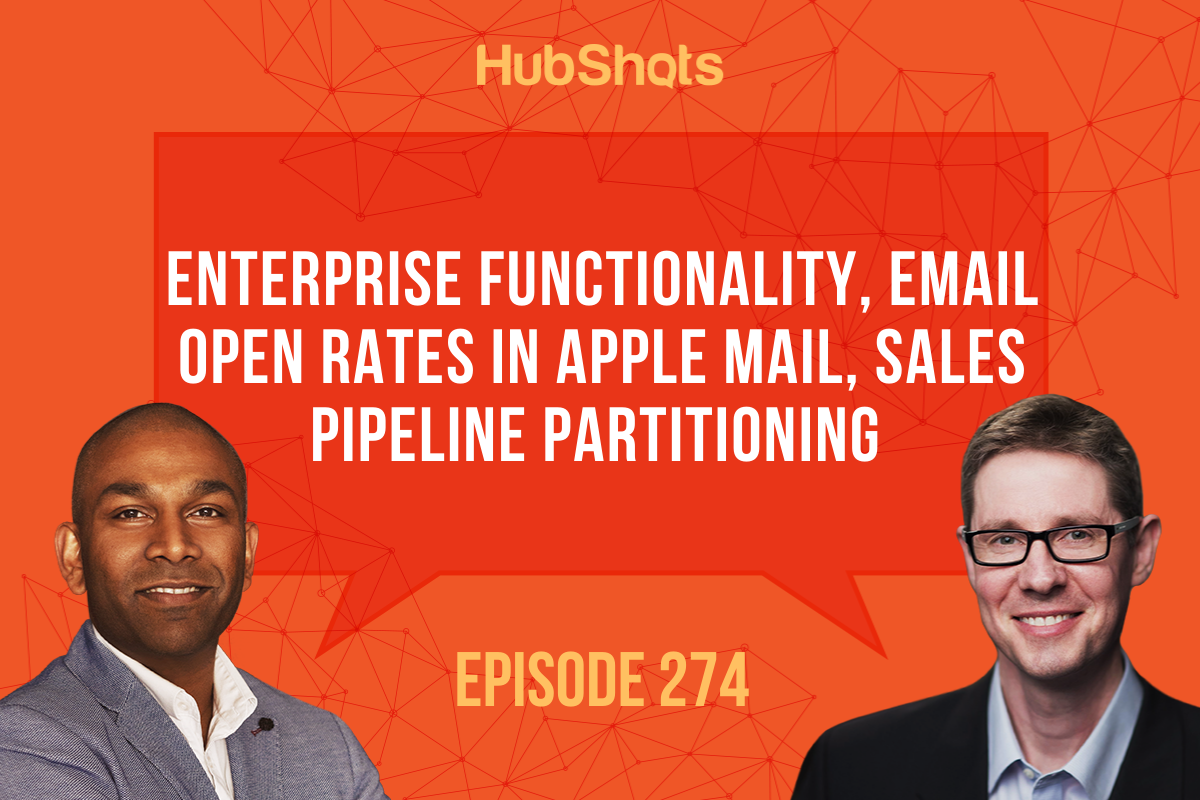 ---